Life Essentials: 100 Things Every Woman Should Own
Big things. Little things. Life essentials: 100 things every woman should own.
In this article, I have compiled a list of Life essentials: 100 things every woman should own to help bring happiness, comfort, and beauty into life.

This post may contain affiliate links. Read disclosure here
What Does Essential mean?
If you look the essential up in the dictionary, it means:

Adjective: absolutely necessary; extremely important.
Noun: an absolutely necessary thing.

Life Essentials: 100 Things Every Woman Should Own
1. A safe and secure home.
There is no place like home. Whether you live in the country, a big city, or somewhere in between, it doesn't matter if your home is a studio apartment or a huge house.

The point is that every woman should have a safe and secure shelter.
2. A comfortable bed to sleep in.
Given that an average person sleeps for 8 hours in a day, that means that an average person will sleep for 229,961 hours in their lifetime or one-third of their life.

WOW! That said, Having a good quality mattress is essential.

These days, buying a new mattress is easy! You can order a mattress online and have it delivered right to your door!
3. Phone
How did we live without our phones? I know we did because I was there, but it's hard to believe we did.

These days, I get a sense of panic that washes over me if I leave the house without my phone.

We managed to find restaurants and somehow coordinated gatherings; we watched the news or read the newspaper if we were concerned about the weather.

We took photos with point-and-shoot cameras and had to have the film developed before we knew whether we had a decent photo.

There are two kinds of people these days: iPhone and Android. I'm an iPhone person all the way!
4. Computer
If you already have a phone and don't need a computer to work, then maybe a computer isn't necessary. But wait.

A computer can be an invaluable tool.

With a laptop computer, you can create an empire! You can work from home, work for yourself, start a side hustle, live a laptop lifestyle, and work from anywhere worldwide!

Pretty cool, right?
5. Ipad or Kindle
I love my Ipad for watching YouTube and movies. I also read on my iPad using the Kindle app, but I've heard great things about the Kindle, so I think I will buy a Kindle soon.
6. Car or Reliable transportation!
I debated if I should add this one.

If you don't have a car these days, you can still get anywhere you need to go. Don't you just love technology?
That said, I love having my wheels. There is nothing like the freedom of having your car. I am super thankful that I have reliable transportation ready anytime I need it.
7. Life Insurance (If you have Children)
Buying life insurance protects your spouse and children from the potentially devastating financial losses that could result if something happened to you.

It provides financial security, helps to pay off debts, helps to pay living expenses, and helps to pay any medical or final expenses. learn more >
8. Affordable healthcare (Don't get me started)
Everyone should have access to health services when and where they need them, without suffering financial hardship.

No one should get sick and die just because they are poor or because they cannot access the health services they need. learn more >
9. A Pet
I'm a dog person, but if you like cats, snakes, or hamsters, hey! It's all good.

10. Camera + Digital Storage
If the camera on your phone is your only camera, then great. But! Having a good quality camera to document your life is pretty great.

First and foremost, even though phone cameras take fantastic pictures these days, point-and-shoot cameras can 100% take better photos and videos!
Skincare Essentials for Women
I've got to admit; that I'm a bit skincare obsessed!
I've got a lot of skincare products in my bathroom, and I love them all. They each play a major role in my skincare routine every day.
11. A good face cleanser + Balm
You don't have to break the bank to use a good face cleanser.
I use Cerave face cleanser, and it's amazing.
If you want to double cleanse your face at night (which I highly recommend if you wear makeup), then you'll need face balm.
I have used Cliniques Take the day off cleansing balm for years! I have tried other face balms, but none of them compare to taking the day off cleansing balm.

12. Face moisturizer + Toner
I love Cerave's Nighttime moisturizer. I use it day and night.
13. Sunscreen
If I could tell my 20-year-old self one thing, it would be to wear sunscreen. Every day without fail.

I currently use EltaMD SPF Anti-aging sunscreen daily on my face, décolletage, and on the tops of my hands.
14. Face Scrub
Exfoliating is one of the best things you can do for your skin! I wrote an article about why we should exfoliate, which includes all things exfoliation if you want to check it out.
Related: How to Dermaplane your Face at Home
15. Dry Brush
A dry brush or two- Dry brushing exfoliating for the entire body. There are a ton of health and beauty benefits to dry brushing.
I've been dry brushing for a few years, improving my skin tremendously. Learn more here.
16. Body Lotion
I am a bit lotion obsessed! Because I live in Arizona, I go through a lot of body lotion. The best body lotion I've found is CeraVe's moisturizing cream.
It is thick and emollient and keeps my skin hydrated even in this dry heat.

Related article: The Best Body Lotions for Older Women
17. Lighted Magnifying Mirror
So here's the thing- You cannot deal with what you don't identify.
If you can't see what is going on with your face, you cannot improve it.

This goes for stray hairs, blemishes, makeup mistakes, etc.
Do yourself a favor and get a good makeup mirror with the highest magnification you can afford.

You will thank me.

Related article: The Best Magnifying Makeup Mirrors
It's essential to always have a good quality pair of tweezers on hand. Check your face for stray hair daily as part of your skincare routine.
I've got a small pair of scissors in my purse, travel bag, and bathroom drawer. I use them to trim my eyebrows, cut off tags, and more.
Related Article: AM Skincare Routine for Mature Skin
20. Face Tools
Dermatologists and aestheticians say we should not pick at our faces- but I know if we're all being honest, we do.

That said, these face tools help to extract blemishes and are invaluable! I use these every single day.
Bathroom Essentials Every Woman Should Own
My bathroom has a spa-like vibe, and I love it! It's so nice to have all the bathroom essentials organized and ready.
21. Face Masks
There are many benefits to using facemasks in your skincare routine.
Hydrate and moisturize dry skin
Refine large pores
Minimize the appearance of fine lines and wrinkles
Enhances elasticity
Improve skin texture
Decongest clogged pores
22. Bath Salts + Bubble Bath
I put Epsom salts in my bath to soak away tired muscles. I love the lavender-infused Epsom salts. They smell like Heaven and help me to sleep like a baby after a long bath.
23. Essential Oils
Lavender oil is lovely in the tub. Just a few drops turn your bathroom into a spa. Lavender oil is calming and wonderful to use before sleep.
Related article: The Art of Bathing (self-care bath ideas)
24. Bathtub Tray
My daughter gave me this bathtub tray as a Christmas gift, and I love it!
25. A Nice Robe + Turbie Twist
I have a white terry cloth robe and a white hair turban that I use daily.
This terry cloth robe is just the right weight, washes up like a dream, and is super soft and cozy.

I wear it when heading outside to the Jacuzzi, after baths and showers, and even wear it around the house while I'm getting ready, doing my makeup, and such.

And the Tubie twist? I have two Turbie Twists in white, but they come in many colors!

I wrap my hair in the Turbie twist to help my hair dry faster and to reduce frizz.
Nice towels don't have to be expensive. I love white towels. I buy them in bulk at Costco. They are so affordable and give the bathroom spa/hotel vibes.

I buy the bath, hand, and washcloth sizes.

I wash them using oxy-clean and Tide pods, and once a month, I use Rite-White to keep them hotel white!
27. Soap + Body Wash
I'm obsessed with body wash, and so is my hubby, but we don't like the same kind, so our shower gets super cluttered.

I put our body washes, shampoo, and conditioner in these clear plastic bottles to make our shower look pretty.

I also use these waterproof labels so we don't get things mixed up.
28. Shampoo + Conditioner
It's essential to invest in a good quality shampoo and conditioner.

I currently use Pureology pure volume and love it! I highly recommend Pureology to those with sensitive skin and color-treated hair like me.

I use the volume formula because I've got very fine hair.
29. A Good Razor + Shaving Cream
Word on the street is that men's razors provide a closer shave than women's. Say what?

Have you ever heard that? Leave me a note in the comments below if you think that's true!
Hair ties and clips are a must! I like these medium-sized jaw clips over hair ties because they don't cause breakage.
Haircare Essentials Every Women Should Own
It's crazy the number of haircare essentials needed for just one head of hair, but what can I say? I can't live without any of these hair-care tools.

31. Detangling Wet Brush
A detangling wet brush is a must-have for preventing hair breakage!
32. Detangling Comb
This wide-tooth comb is designed to glide through hair without pulling, preventing annoying breakage painlessly.
33. Set of Styling Brushes
This must-have styling set includes a 1pc Large round brush, Medium round brush, a Tail Comb, + four Hair Clips.
34. Speed Dry Wet Brush
This vented hair brush helps hair stay strong and healthy.
Speeds drying time with open vented design allows moisture to be removed from the hair faster, speeding drying time.
35. Deep Conditioning hair mask
There are many different types of hair masks available.
Since my hair is colored corrected, I use Olaplex on my hair, and it makes a world of difference.
36. Root Boost + Hair Spray
My hair is fine and can look flat if I don't use root boost to add volume.

In my humble opinion, this is the best root boost product on the market.

For hair spray, I use SexyHair Big Spray & Play Volumizing Hairspray. When you spray it on, you've got a few seconds to play before it sets.

37. A blow dryer or this styling tool
I recently discovered this One-Step dryer/Volumizer, drastically changing my hair game!

My hair is very fine and tends to look flat.

This dryer/dryer adds a ton of volume to my hair and smooths my hair so nicely that I don't need to use a straightener.

With this tool, I have cut time off from my morning routine, which is an extra plus!
38. Curling iron + Straightener
I have both this curling iron and this straightener.

I have owned many curling irons and straighteners over the years, but these are the best.
Related article: The Best Hair Straighteners for Fine Hair
39. Dry Shampoo
Draw Shampoo is the best thing since sliced bread! LOL. Do you remember when your mom or Grandma used to say that?

Can you imagine life without sliced bread or dry shampoo?

God bless the soul who invented dry shampoo. Thank you, thank you, thank you!

40. Velcro Rollers
Call me old-fashioned, but I still love my Velcro rollers!

They add volume to my hair without damaging heat. I put them in before I start my makeup and keep them in until just before I walk out the door.

These are the rollers I have used for years and years, and they are only $9 on Amazon!
Related article: How to Use Velcro Rollers for Fine Hair
Self-Care Essentials Every Woman Should Own
These self-care essentials are a must in my book! Starting with good quality vitamins and supplements and all the self-care tools you will need to practice self-care each and every day.
41. Vitamins and Supplements
I believe vitamins and supplements are essential to staying healthy and strong!

Check out this article I wrote about The Best Supplements for Women Over 40+ (What I take)
42. Gratitude Journal
Gratitude is everything. This is my favorite little gratitude journal. Love it!

Want to learn more about gratitude and how to cultivate gratitude in your own life? Click here.
Related: How to have an attitude of gratitude
43. Nice pens + Highlighter markers
You've got to have nice pens and highlighter markers for journaling, planning, and making lists and stuff.
45. Sticky notes
Who doesn't love sticky notes? I love them and use them almost daily. I used them for quotes, affirmations, and little messages in my daughter's lunch box.
I am working on an article called: good books every woman should read.

But until the article is finished, you can hop over to my Amazon store to check out some of my favorites.
I started a five-year journal this year on my birthday, and I'm enjoying it!

This is a simple five-minute journal commitment of just one line a day.

Each journal page includes an entry for five successive years, allowing users to revisit previous thoughts on a specific day of the year over five years.
48. A Pretty Water Pitcher
I keep a small crystal water pitcher on my nightstand.

Every night before I go to bed, I fill it with water so that I have water to take my nighttime supplements and be ready for first thing in the morning.
49. Yoga mat
I love my yoga mat from Lululemon!

Any yoga mat will do, but a good quality yoga mat like this one makes practicing yoga much more comfortable.

My last Lululemon yoga mat lasted me over 15 years! So it's worth the extra cost.

If you haven't experienced Lululemon's yoga clothing and accessories, I highly recommend that you do. I have yoga pants that I bought over seven years ago that are almost new!

Lululemon.com
I like to hold a meditation stone while I'm meditating or if I'm feeling anxious.

These 8 natural stones (crystals, quartz) are smooth, soothing, and are said to be full of potent stone energies.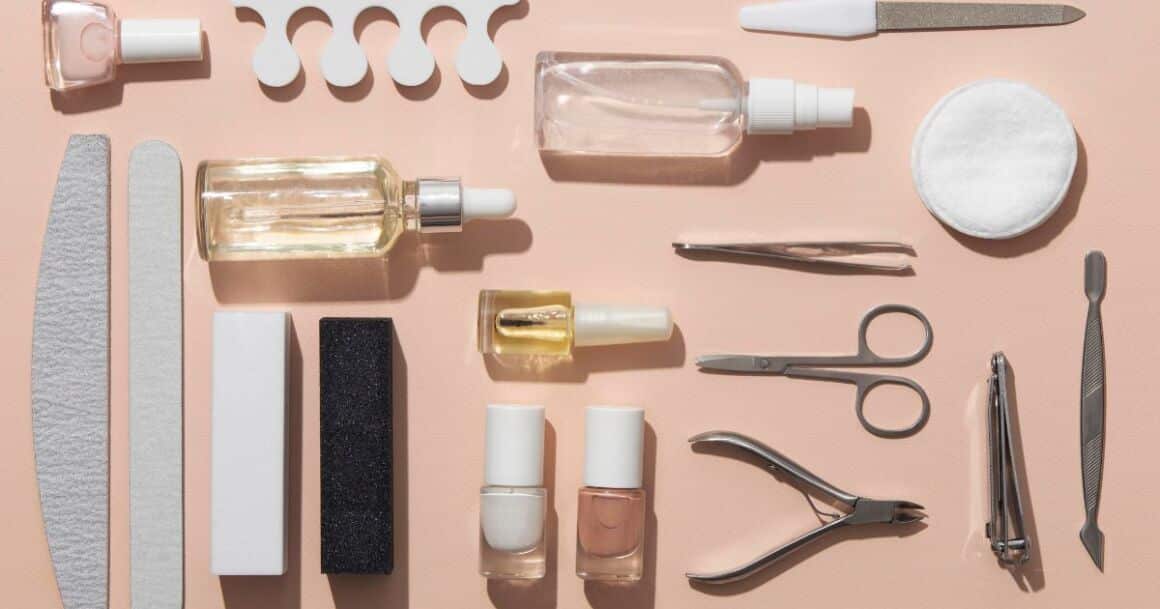 Nail Care Essentials Every Woman Should Own
Even though you may go to a nail salon for mani-pedis, you should still have these nail care essentials on hand.

You never know when your nails will need some TLC, and you won't be able to visit a nail salon. #2020
51. Nail File + Clipper
I have nail files everywhere and in every handbag I own.

And I have two nail clippers, one for hands and one for feet, in my nail kit.
52. Cuticle remover + Trimmer
Many beauty gurus say you shouldn't cut your cuticles, but I am a rebel. LOL.
53. Pumice stone + Callus remover
I've got a pumice stone in my shower and use it daily. I buy these pumice stones in a pack of four.
And I use this callus remover when I'm doing an at-home pedicure. It's like magic for the feet.
54. Nail Conditioner
I have found the absolute best nail conditioner! It's called hard as hoof.

I know it's a weird name, but it's amazing! And it's a great buy for just $7 on Amazon.
55. Nail Polish
Even if you visit the nail salon for manicures or wear acrylic nails, it's always good to have a couple of your favorite nail polish colors handy.
You never know when your fingers or toes will need a touchup.

My favorite nail colors are Funny Bunny and Lincoln park after dark by OPI.
56. Q-tips and Cotton Balls
Q-tips and cotton balls are a staple in any nail care kit and invaluable for quick touch-ups and removing polish.
57. Polish Remover
When it comes to nail polish remover, I suggest getting a remover that contains acetone. It does a much better job removing nail polish than the acetone-free remover.
I also love these swipe-and-go nail polish remover pads for quick fixes on the go.
58. Fast Dry Nail Spray
Who has time to wait for nail polish to dry? Not me!

Fast dry nail spray is invaluable when doing at-home Mani Pedi's. I also love Out the door fast dry top coat! (I buy the 3-pack, and it's only $15!)

Nail glue or superglue is another invaluable tool in your nail care kit. You never know when you're going to bust a nail.
60. Nail Caddy
I love, love, love this stackable organizer nail kit so much!

I have nail care kist for all of my daughters and even a few of my girlfriends using this nail caddy. (It makes a great gift!)

I highly recommend it for keeping your nail care products organized and all in one place.
Beauty Essentials Every Woman Should Own
These are beauty essentials that I recommend every woman should own. From dental hygiene tools to makeup- these are items that I don't want to be without.
61. Electric Toothbrush
I 100% believe that every woman should own an electric toothbrush. Electric toothbrushes do a much better job keeping those pearly whites clean and shiny!

This is the toothbrush my dentist recommended to me. It's the best. It's got a 2-minute timer so I brush exactly two minutes every brush!
62. Cordless Water Pik
I swear by my cordless Waterpik!

It is rechargeable, waterproof (so you can take it into the shower), and does wonders for dental hygiene!
63. Dental Floss and Picks
Flossing has to happen, even though it's not fun. I prefer these dental flossers to plain dental floss.
64. Mouth Wash + Toothpaste
I'm a scope mouthwash and crest toothpaste user and have been for years and years.

However, a new clean toothpaste brand on the scene is all the rage and may be worth a look-see if you want to switch to all clean dental hygiene products.
65. Crest Whitening Strips
It's been said that whitening your teeth can make you look younger! I think there may be something to that.

It's so great that you can whiten your teeth yourself these days.

These crest whitening strips do wonders to whiten teeth if you don't want to go to the dentist to have it done, which is more expensive.
66. A Good Face Foundation + Concealer
A good quality face foundation and concealer is a must!

There are so many foundations on the market today, and finding one that's right for you can be tricky! I know this!

So, I wrote an article about the best foundations for women over 50 and the best concealers for mature skin if you want to learn more about the best foundations and concealers for midlife women.
67. Face Primer
Using a good face primer before applying foundation extends the wear of your foundation and offers a beautiful finish helping to disguise large pores and imperfections. learn more
68. Blush + Bronzer
A nice natural-toned blush and bronzer will give you a nice healthy glow. I love Charlotte Tilbury's sunkissed bronzer and this blush stick by Ilia.
Related article: The Best Cream Blush for Mature Skin
69. Concealer
Concealer covers up blemishes, dark circles, and other imperfections. Face Concealer comes in both liquid and solid forms, and it comes in a variety of colors.

I am currently obsessed with Lancome Teinte Idole Ultra Wear Concealer. It is the best of the best for mature skin!
Related article: The Best Concealer for Mature Skin
70. Mascara
Mascara is another tricky one! I don't know about you, but I have struggled to find the perfect mascara!

I finally decided to get serious in my quest for the best mascara for older women and found several! learn more >


Everyday Makeup Essentials for Women
Continuing with more makeup essentials for everyday looks and evening and glam makeup. Be prepared for everything that comes your way!
71. Water Proof Mascara
It's always good to have waterproof mascara on hand because, you know, crying, allergies, and pool parties happen! 🙂
72. Eye Primer
You may think, I don't need an eyelid primer, do I? Really?

I thought the same thing but listen; eyeshadow primer will extend the life of your eyeshadow and make it look a ton better too. Really.
Related: The Best Eye Primer for Mature Eyes
73. Eye Shadows
I don't know about you, but I love some neutral eyeshadow pallets.

I think my all-time favorite eyeshadow palette has to be Urban Decay's Naked2 Palette and the Urban Decay Naked3 Palette.

Both eyeshadow palettes are beautiful and timeless, and the pigments are the bomb.
I have also recently discovered eyeshadow sticks and am in love! You can learn more about the best eyeshadow sticks by clicking here. 🙂
74. Eye Liner
It's amazing how a little eyeliner can make the eyes POP!

I like to keep eyeliner on the natural side and feel like less is more.

To be honest, I have never tried liquid eyeliner, and don't even get me started about the whole wing thing- it's just not my thing.

I still love Cliniques Quick Liner for eyes in Smokey Brown and roast coffee. If I'm going GLAM (for me), I go with black.

Cliniques quick liner for eyes is smudge-proof and water-proof and blends like a dream.
75. Contour Palette
Face contouring is a technique for sculpting and adding dimension to your face by using slightly darker or lighter makeup than your skin color.

I am the first to admit that I never contour my face, although I want to learn how to do it one day because the results are amazing.

If you want to learn more about contouring your face, I suggest you go to YouTube and check out Angie of Hot and Flashy in action.
76. Face Powder
Face powder is used to smooth the skin's appearance and even tone.

It may be used alone or in conjunction with a liquid foundation. Powder generally comes in two forms: loose or pressed.

I use Laura Mercier's translucent face powder with great results.
Related: The best face powder for mature skin
77. Setting Spray
Oh, how I love setting spray!

Setting spray is a liquid mist used to increase the lifespan of your makeup look, preventing fading and smudging. Setting Spray can also add a nice sheen to the final finish of makeup.
I have used Urban Decay's All nighter setting spray for years. I have tried many setting sprays and always go back.
Related article: The Best Drugstore Settings Sprays
78. Eye Drops
I consider myself a bit of an eyedrop expert. I have dry eyes and seasonal allergies, so the first thing I do when I wake up as I reach for the eye drops.

Since I know so much about eyedrops, I should probably write an article about eyedrops, but for now, I'll recommend three.
Lumify– Lumify eyedrops are the bomb! They significantly reduce redness for up to eight hours and soothe my eyes like magic.

The only bummer is they're pretty expensive. Lumify eye drops cost approximately $18 per fluid ounce, making them worth their weight in gold. (worth it!)


Refresh Tears Lubricant eye drops– Refresh Tears lubricant eyedrops relieve the dryness of my eyes and are very soothing so much so that I have a bottle of these eyedrops everywhere!

I've got them in my nightstand, my purse, the kitchen junk drawer, in my car, and on my desk…You get the idea.

*The only thing about these eye drops is they do not relieve the redness.



Pataday Once Daily Relief Eyedrops– I started using Pataday eyedrops when my eye doctor told me he didn't like me using Opticon drops for my allergies.

Pataday eyedrops do a great job relieving the itchiness from seasonal allergies.
Related article: Nightstand Essentials: What's in your nightstand?
79. Brow Pencil
I cannot live without a brow pencil, no way, no how!
I am almost 60 years old and have thyroid issues; my eyebrows are sparse, so I must fill them in.
I think I have about 100 eyebrow pencils, powders, brushes, and such in my makeup drawer, but I'm loving Gimme Brow volumizing gel and Goof proof brow pencil.
80. Brow Gel
Brow gel helps tame and shape brow hairs plus holds them in place.


Everyday + Travel Essentials for Women
Number eighty-one through ninety are some travel essentials for women and everyday things every woman should have to make life a bit easier.
81. Everyday Handbag
It's nice to have an everyday handbag that isn't too big or too small.

I find that a handbag that's too big hurts my shoulder after a while, and a handbag that is too small is too small. 🙂

I'm currently loving the all-night bag from Lululemon. And I love it! You can wear it as a cross-over or convert it to a belt bag.

Aren't you glad fanny packs are back?! I know I am!
82. Wallet and Passport
Remember those huge wallets with the checkbook and photo holders? They were so bulky! I carry this small wallet with my ID, a couple of credit cards, and cash.

A passport is one of those life essentials that could be overlooked.

Listen, you never know when you will want or need to hop on a plane outside of your home country. So, don't put it off-GO. GET. YOUR. PASSPORT.
83. Cosmetics bag
I use a small clear makeup bag for my purse. It's the perfect size for the bare essentials.
84. Travel Cosmetics + Toiletries bag
I love this weekend makeup bag!

It has two main zip compartments, a center flap organizer, and handles. I love it because everything lays flat so I can find it easily!

I got it at Target for just $20.
85. Sunglasses
Here in Arizona, sunglasses are one of those life essentials that you will use almost every day!

I'm a Rayban girl from way back! What can I say? If it's not broken, don't fix it.
86. A good set of luggage + Packing cubes
Good luggage is essential! The good news is, good luggage doesn't have to be expensive!

We needed new luggage when we went to Italy for our son's wedding last year. We got this luggage set at Walmart! Yes, Walmart.

And oh! I almost forgot, don't forget to grab some packing cubes.

Packing cubes make packing so much easier, and I love having each category of clothing (bras, panties, PJs, etc.) in its cube.
Related: Guide to Travel Essentials for Women
87. A Coffee Maker + Throffer
A house without a good quality coffee maker and a throffer are like a day without sunshine!

I use the Nespresso coffee maker and throffer. Once you use a Nespresso, you may never go back to regular coffee!
88. Coffee mugs you love
You've got to drink your morning coffee from a mug that feels good in your hand.
89. A Full Set of Dishes (8 place setting min)
I love white dishes. I think food looks best on a white plate (but that's just me)

I picked up these white dishes at Crate&Barrel ON SALE, and I love them.

We have had them for over five years, and not one plate or bowl has chipped or broken!

That's a miracle in this house!
90. Full Set of Drinking Glasses
We go through glasses pretty fast around here. We have tile on the floors, so if you drop a glass, it's history.

That said, I don't spend much money on drinking glasses. But I am picky about drinking glasses. I picked up this set at Target last time I was there, and they are great.

Target is my home away from home, how about you?
Related Article: How to Make Good Morning Coffee!
Home Essentials Every Woman Should Own
If you're setting up your home, here are a few more basic home essentials every woman should have in her home and kitchen.
91. Full Set of Flatware
It's good to spend a little bit more on flatware because it lasts forever, and you want it to look nice for as long as possible.

I love, love, love this flatware from Williams Sonoma. It's timeless.
92. Good Pots and Pans
Speaking of Williams Sonoma, you cannot go wrong with this 10-piece cookware set! Yes, it's a bit pricey, but this cookware will last forever!
93. Table Cloths, Placemats + Napkins
I love these placemats from Target! We use them every day, and I also use them for entertaining.

I also have these gold placemats that I use for special occasions.

I get all my cloth napkins at HomeGoods. They have a large selection, and you cannot beat the price!
94. A Good QUALITY Vacuum
Do yourself a big favor and buy the most expensive vacuum you can afford. I'm serious.

Save yourself time, frustration, and money in the long run and bit the bullet.

The best vacuums in the world (in my humble opinion) are Dyson. We have owned two over the years; honestly, I cannot say enough about them.

This is the vacuum we have now, and I love it!
95. Tool kit + Power Drill
I love this tool kit with the cordless power drill! It has everything you need to take care of basic household projects.
96. Batteries, Tape, and Staple Gun
I got batteries at Costco when they go on sale. We've got a battery drawer in the laundry room with every size of battery you could ever need.

I also have a drawer full of tape. I've got the scotch, masking, painter's, electrical, and duct tape.

It's crazy, but hey, I'm prepared!
97. Cleaning Supplies + Caddy
I like having all my cleaning supplies in one place!

I've got my caddy stocked with an all-purpose cleaner, toilet cleaner, glass cleaner, and a bleach-based cleaner.

I've also got disinfecting wipes, paper towels, and a microfiber cloth in my caddy.
98. Lots and lots of Plants
At the time of this writing, I've got 42 plant babies at my house. I know, crazy!

You know what they say, "money can't buy happiness, but it can buy plants, and that's the same thing" 🙂
Related: Houseplant 101 for Beginners
99. Quality (easy care) Furniture
Don't get me wrong, I like a nice white sectional just like the next girl (I have one to prove it), but if I were to do it all over again, I would not buy a white sectional.

It's comfy and beautiful but a nightmare to keep clean. Especially with three fur babies! UGH.
100. TV + Stereo
The good news about TVs these days is they are so affordable!

We have this 75-inch TV we bought for the same price as a 32-inch TV just a few years ago.
Wardrobe Essentials Every Woman Should Own
Wardrobe basics every woman should own.

From your pre-workout wardrobe to your footwear for an evening out, there are various products you should own to keep your wardrobe fresh and current.
101. Basic White Button Down Blouse
Ask any fashion guru, and they will all say that a basic white button-down shirt is the number one must-have for any wardrobe.
We all love our loungewear. I've got daytime pajamas and nighttime pajamas. When I get home, I put on my comfy clothes.
Going to the gym with cute athletic wear and good running shoes is much more fun.
I am a big Lululemon fan and have been for years; I've recently discovered Fabletics (by Kate Hudson) and love the leggings with the bigger side pocket for my phone.
And right now, you can get two pairs of leggings for just $24!
104. Perfect Fitting Jeans
There's nothing like a perfectly fitting pair of jeans you can count on to look and feel good too!
Right now, I am loving the Levi's Women's Wedgie Straight Jeans and the HUDSON Women's Remi High Rise Straight Jeans
105. Little Black Dress
Regardless of age, every girl must have a little black dress ready to go!
I love this "one and done" sleeveless tank dress for every day (in tons of colors) and this pretty sleeveless dress with lace.
It's so affordable and is great for date night.
106. Dark Trousers
This can be slacks or dark wash denim, or both. Dark Trousers can be dressed up or down and are a must for every women's wardrobe.
107. Ballet Flats
Flat, comfy, and cute. I recommend black or neutral so that they will go with everything.
Shop Life Essentials

Life Essentials: 100+ Things Every Woman Should Own
All right then! There you have it. Life Essentials for women! 100 Things every woman should own. (in my humble opinion).

So what do you think? Did I forget anything? Please leave your comment below!

And thanks so much for stopping by!

If you've got a few more minutes, hop over to one of my favorite posts, Bedside Table Essentials: What do you have in your nightstand?
Until next time,
XO, Christine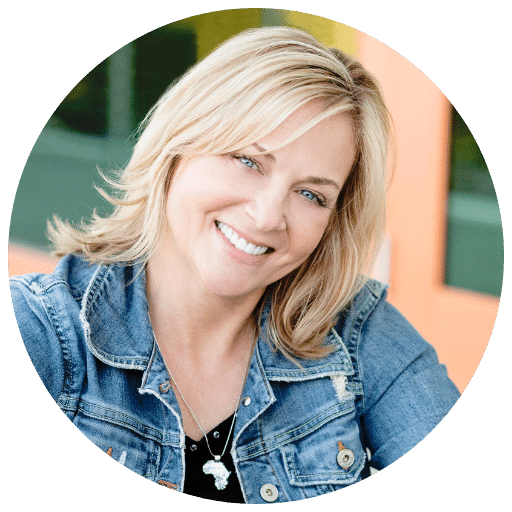 I've been keeping it real since 1963. 🙂

I'm a child of God, a wifey, mama, grandma, full-time creative, domestic engineer, and self-care enthusiast.
I am obsessed with all things makeup and skincare and love getting my hands dirty out in the garden, my art room, or in the kitchen with my hubby whipping up something yummy for the fam.

I'm always down to chat and love collaborating with other creatives and brands alike!
Feel free to reach out anytime!