Nightstand Essentials for Women: 50 Bedside Table Must-Haves
Nightstand essentials for women: 50 beside must-haves + some secrets too

For most people, a nightstand is just a place to store a few things – like an alarm clock, a book, chapstick, or flashlight.
But for many women, the nightstand is so much more than that.

The nightstand or bedside table is a personal command center where women keep all the essentials, the must-haves, and maybe even a few secrets. 🙂
So if you're looking for inspiration on what to keep on your bedside table, read on!
This post may contain affiliate links. Read disclosure here
Nightstand Essentials for Women
A Woman's Bedroom is Her Sanctuary.
A woman's bedroom is her sanctuary. Or it should be! It is a place where she can relax and escape the chaos of the outside world.

Although each woman's definition of "sanctuary" may differ, there are certain essentials that all women should have on their nightstands or bedside table.
Nightstand Essentials for Women
Nightstand essentials for women and what every woman should have at her bedside.
I will start with what's on top of most women's nightstands and work my way to the inside contents.
1. Lamp
This was a no-brainer. Raise your hand if you don't have a light on your nightstand?!
2. Plant
Plants make me happy, and many plants help to clear the air. We've got about 12 plant babies in our bedroom and counting!

I love ZZ Plants because they are so easy to grow!
3. Phone and phone charger
This one goes without saying. Some people don't like to have their phones in the bedroom, but I'm not one of them.

I'm an iPhone girl through and through!
4. Picture frame/picture
I have a photograph of my husband and me walking down the aisle at our son's wedding in Tuscany! It was a dream come true!
5. A glass of water
I have a small carafe and a glass of water on my bedside table. I've got a ton of supplements I take every night at bedtime.

I drink a big glass of water every morning to start each day right.
It's always good to have a good book. I love to read in bed; the only problem is that I usually fall asleep when reading.
Have you read any Kristin Hannah books? or what about Colleen Hoover? So good!
Tissue is always a must-have. Whether I've got allergies or watching a tear-jerker with my husband, having tissues on the bedside table goes without saying…

Related article: How to Organize a nightstand
8. Clock
It's a good idea to use an old-school clock on your bedside table to try to keep your screen time down a little bit. I know that it's all over once I look at my phone.

I love this clock! It's an alarm clock that simulates the sunrise and doubles as a sound machine and night light too!
9. Ceiling fan remote
Some people can't sleep without a fan on. And we live in Arizona. That said, we've got ceiling fans in every room.
10. A Candle or diffuser
To create a relaxing atmosphere in your bedroom, consider adding a candle or diffuser to your nightstand.

I have a new candle I got for Mother's day on my nightstand that is so yummy.

Related article: a perfect nighttime self-care routine
11. Earplugs
If you're a light sleeper or want to drown out any outside noise, earplugs can be a great nightstand essential.

These Loop quiet earplugs are the best at blocking out noise pollution and are so comfortable! They offer protection from loud noises and background noise in many situations.

They are great for sleeping and can help you to focus or to concentrate while studying, working, or reading.
12. Pain reliever
I keep about four bottles of different kinds of medicine on my nightstand. One of which is a pain reliever for all those aches and pains that old ladies get.
13. Chapstick or lip mask
I have chapstick, lip balm, and the best nighttime lip mask.
14. Antacid
UGH! heartburn! I get heartburn when I eat too late at night or get crazy with chips and salsa.
15. Anti-Snoring Nose Clips
True life confessions: I snore.

If you snore like me, you've got to give these little anti-snoring nose clips a try! They are comfortable and work like magic!
16. Antihistamine
I have the worst allergies! If I miss, just one dose-it isn't pretty.
17. Nail file or clippers
I can't live without a nail file in my nightstand.
18. Essential oils
Lavender oil is the best and helps with sleep. Sometimes I put lavender oil on my temples and my wrists. It's heavenly.
19. Birth control
Thank the good Lord that I'm finally done with this! 🙂
20. Hand cream
Our hands often get overlooked regarding good skincare and pro-aging. I have been giving my hands extra love, and it's made a huge difference!

I love, love this hand cream from CeraVe and I highly recommend it!

Related article: Treatments for aging hands
21. Pain-relieving gel or cream
My sister gave me these pain reliever patches a few weeks ago, and they work if you've got back pain or paint anywhere that you can stick one of these pads, I would do it!

They are awesome!
22. Reading glasses
My reading glasses are everywhere and nowhere, all the time! I love these readers that block the blue light from screens! (they come in a 5-pack which is just what the doctor ordered!)
Related article: The benefits of blue light glasses
Because you never know.
24. Intimate lubricant
Same as above. 🙂
I've got hair ties and hair clips inside my bedside table and all over the house. My hair drives me nuts. First, it's up, then it's down, and then it's back up again. Oy-ve!
If you could get just one glimpse of how my hair looks in the morning when I wake up, you would understand why I've got a hairbrush on my nightstand.

Ask anyone.
I have dry eyes and terrible seasonal allergies. I've got three different kinds of eye drops on my bedside table.

These are my newest favorite eye drops. They get the red out in a flash.
Blue light glasses are essentials for blocking out the blue light from screens.
If you don't know about blue light and the benefits of blue light glasses, hop over to this article.
29. Pens/pencils
Never underestimate the power of a good-quality pen! These are my favorite pens! I buy them in bulk like just about everything else.
30. Gratitude Journal
If you've been hanging out on my blog long enough, you know I'm all about gratitude.

I love this little orange gratitude journal!

I use it to record life's little blessings!

It's filled with a year's worth of insightful prompts, inspiring quotes, and ample room for reflecting on all the things that make life great.

Also makes a great gift!

Related article: How to practice gratitude every day
I have the best sleep mask in the whole wide world! I love it and swear by it for a better night's sleep.
32. Stoney Yoni Oil
Ok, girls! Listen up! You've got to get yourself some Stoney yoni. What is Stoney Yoni, you ask?

Let's just say Stoney Yoni brings flower power to your bedroom in a whole new way! (Stay tuned for the complete story coming soon!)
Related article: The Ultimate Guide to Yoni Self-Care
33. TV Remote Controls
Some people don't watch TV in the bedroom; we do! I love having a TV in our bedroom and wouldn't have it any other way!
34. AirPods or headphones
To drown out snoring and listen to all the videos I watch while going down the social media rabbit hole at night and listen to bedtime meditations.
I've been hearing a lot about these sleep mask wireless headphones. I'm going to grab them on Amazon and I will let you know how they work.
35. Xanax
Because life is stressful.
36. Jewelry dish
I have a little jewelry dish on my nightstand that was my Mother-in-law's. Every night at bedtime, when I take my rings off I think of her.
37. Candy
I stashed three little carmel easter bunny candies in my nightstand at Easter time. So I'm saving them for just the right moment. You never know when you're going to need a little sweetness.
38. Pillow mist
I love lavender pillow mist. We've used lavender pillow mist since our youngest was little. It's the yummiest bedtime thing ever.
About ten years ago, the power went out in the middle of the night, and I didn't have a flashlight. Now I'm prepared!
Related article: Benefits of a digital detox
40. Lingerie
Now, I've got my lingerie in my third drawer. I've got three drawers in my nightstand.

So I've got my PJs and lingerie in the second and third drawers.
I've got three journals inside my nightstand. So I guess I'm a bit of a journal junkie!
Related Article: Things to Pray for in the New Year
42. Rescue Inhaler
I've got asthma.
43. Sleep mediation app
Sleep meditations have become a nightstand essential! I do sleep meditations every night before bed.

Right now, my favorite app is called insight timer. I use the free version.
When you want a little candlelight in your life or if you need to light up a cigarette in bed. Just kidding! 🙂
45. Bible
I love this NIV study bible. I have a women's study bible, which helps my quiet time come to life.

46. Reading light
Because he doesn't like the light on (When I'm reading, that is)
I just got this rechargeable reading light, and I love it! It's the simple things in life.
47. Pistol
I'd say a firearm falls under nightstand essentials.
I love sticky notes for affirmations and quotes.
49. Cough drops
Because having a cough while trying to sleep is the worst! I love these cough drops!

Not only do they quiet my cough, but they taste pretty good too! They are truly the best.

50. Rosary
My sweet Catholic friends reminded me of this one! Thanks, Leann! XO

51. Eye Cream
A good eye cream is essential! I love this CeraVe eye cream! I think it's helping the puffiness around and dark circles under my eyes!


Shop Nightstand Essentials for Women
Conclusion: Nightstand Essentials for Women
So there you have it! Nightstand Essentials for Women: 50 Bedside must-haves! So, what do you think?

Which of these nightstand essentials do you keep in your nightstand? What did I forget? Let me know in the comments below!
Until next time,
PS. I want to shout out to my girls over at The Midlife girl tribe for helping me with this article! Thanks, girls! XO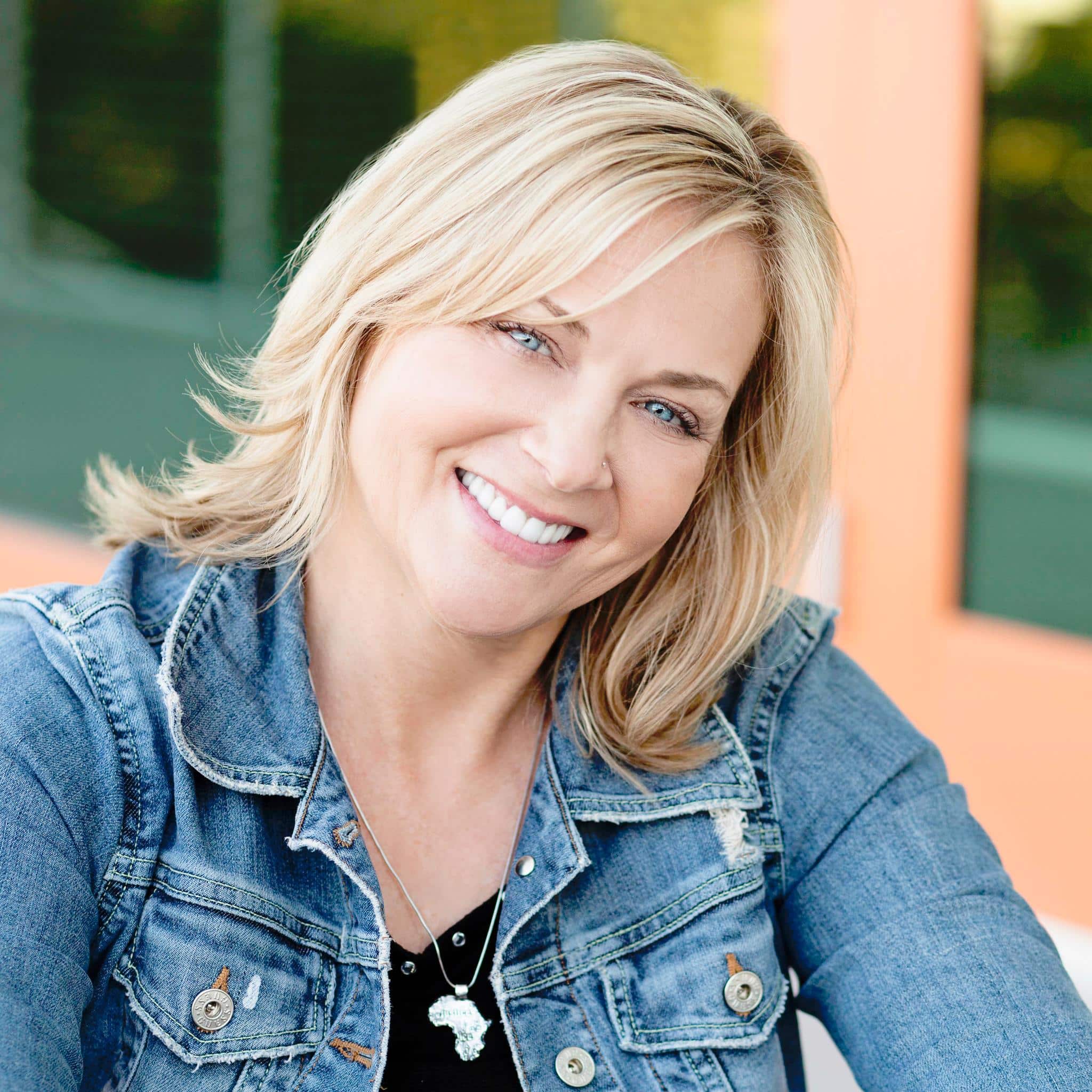 I've been keeping it real since 1963. 🙂

I'm a wifey, mama, grandma, full-time creative, domestic engineer, self-care enthusiast, and I've been obsessed with all things beauty and makeup my entire life!

When not typing away on my blog, I can be found spending quality time with the family, making a mess in the art room or kitchen, or getting my hands dirty out in the garden.
I'm always down to chat and love collaborating with other creatives and brands alike!
Feel free to reach out anytime!