The Ultimate List of Travel Essentials for Women 2023
Planning a trip? Having the right travel essentials can make all the difference in ensuring a smooth and enjoyable journey.
For women, packing the right items is crucial to stay comfortable, organized, and stylish while on the go.
In blog post, I have compiled the ultimate list of travel essentials for women in 2023.
From road trip essentials (short trips) to long-haul to a long-haul flight around the world, this travel packing list has you covered for your next trip.
This post may contain affiliate links. Read disclosure here
Top Travel Essentials for Women
When it comes to travel, being prepared is key.
Having must-have travel essentials helps you stay organized and ensures you have everything you need for any situation that may arise during your trip.
From practical items like luggage and toiletries to comfort-enhancing gadgets and accessories, each essential plays a vital role in making your travel experience stress-free and enjoyable.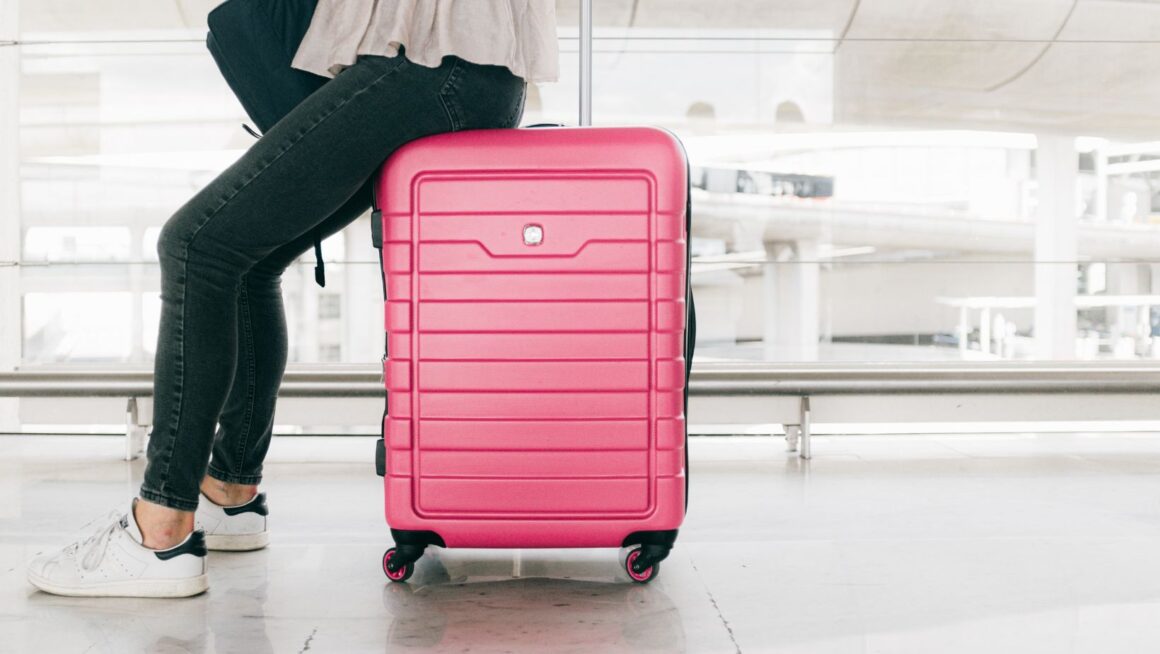 Packing Essentials: Organize and Optimize Your Luggage
Packing efficiently and staying organized can make your travel days much smoother.
To ensure you have everything you need while keeping your luggage manageable, consider good-quality luggage, travel bags and packing essentials.
Check-In Luggage
Your check-in luggage should be spacious and durable, able to accommodate your clothing, shoes, and larger items. Opt for a reliable suitcase with wheels for easy maneuverability.
When choosing good quality luggage, consider these key features:
Durability: Look for sturdy materials like polycarbonate or ballistic nylon.
Wheels: Opt for smooth-rolling spinner wheels for easy maneuverability.
Handles: Choose comfortable, retractable handles made from durable materials.
Zippers: Check for strong and smooth-gliding zippers, like YKK.
TSA-Approved Locks: Built-in locks provide added security and convenience.
Size and Weight: Ensure it meets airline restrictions and is lightweight. (I like to have different sizes of luggage to accommodate short trips and long-haul travel)
Compartments and Organization: Multiple pockets and dividers keep things organized.
Expandability: Select luggage with expandable compartments for flexibility.
Design and Style: Find luggage that suits your style.
Carry-On Luggage
A well-designed carry-on bag is essential for items you want to keep close at hand during your journey. Choose a carry-on bag that meets airline size restrictions and has multiple compartments for efficient organization.
This carry-on luggage is a great option to carry on the most important travel essentials, whether on a business trip or a long-extended trip.
Handbag or Day bag
Carry a handbag or daypack that is comfortable to wear and can hold your travel necessities.
Choose one with secure zippers and compartments for easy access to your phone, wallet, passport, and other small items. Opt for a lightweight and versatile option that matches your style.
I love this bag and use it all the time for road trips!
Toiletry Bag
A toiletry bag is essential for organizing your travel-sized toiletries and personal care items. Look for a clear, leak-proof bag that is TSA approved.
Consider one with compartments or separate pouches to keep your items organized and easily accessible during airport security checks.
Makeup Bag
Pack a makeup bag to keep your cosmetics organized and protected. Choose a compact and durable bag with compartments to separate your makeup brushes, palettes, and other essentials.
Packing Cubes
Packing cubes are a great way to organize your clothing and maximizing luggage space. These lightweight fabric cubes come in different sizes and different colors and make it easier to locate specific items and keep your suitcase tidy throughout your trip.
Travel Laundry Bag
Pack a travel laundry bag to separate dirty clothes from clean ones. I love this travel laundry bag because it keeps wet clothing (such as swimsuits) separate from dry clothes.
Compression Bags
Compression bags are the best way to make sure you have enough space in your luggage.
I use these when packing for long trips or visiting cold weather climates to accommodate thick, bulky clothing.
Shoe Bag
Including a shoe bag in your packing essentials is a smart move to keep your shoes separate from your clothing and protect them from scuffs or dirt.
Travel Wallet or Document Organizer
Keep your travel documents, passports, boarding passes, and important cards secure in a travel wallet or document organizer.
Look for one with multiple pockets and RFID-blocking technology to protect your personal information.
Essential Travel Clothing and Accessories for Women
essential clothing and accessories to pack when traveling:
Essential Travel Clothing for Women
Tops (T-shirts, blouses, or shirts)
Bottoms (pants, jeans, or skirts)
Dresses or jumpsuits
Jacket or cardigan
Underwear and socks
Sleepwear
Swimwear (if applicable)
Activewear or workout clothes (if needed)
Comfortable walking shoes
Sandals or flip-flops
Dress shoes (if required for specific occasions)
Travel Accessories
Anti-theft travel purse (slash-proof, RFID-blocking, or lockable compartments)
Travel wallet for organizing credit cards, cash, and travel documents
Travel jewelry organizer
Scarf or shawl for layering or adding style to your outfits
Sunglasses and hats
Belts to accessorize and cinch your outfits
Lightweight and foldable tote bag for shopping or carrying extra items
Travel-sized umbrella for unexpected rain showers
Misc Travel Essentials for Women
Tide pen for stains
Travel-sized sewing kit
Travel-sized lint roller
Travel clothes steamer
Travel-sized wrinkle releaser spray
Electronic Devices
In today's digital age, electronic devices have become integral to our lives, even while traveling.
These devices can enhance your travel experience, keep you connected, and provide entertainment.
Here's a list of essential electronic devices to consider packing for your trip:
Cell phone
A cell phone is a must-have travel companion. It serves multiple purposes, from communication and navigation to accessing travel apps, capturing photos, and staying connected with loved ones.
Before your trip, download useful travel apps like maps, translation tools, and currency converters.
Portable Charger
Keeping your devices powered up while on the go is essential. Invest in a portable power bank with enough capacity to charge your smartphone, tablet, or other electronic devices multiple times.
When traveling to different countries, a travel adapter is a lifesaver. It allows you to plug your electronic devices into different electrical outlets.
Invest in a universal travel adapter compatible with various plug types and offers additional USB ports for charging multiple devices simultaneously.
E-Reader or Tablet
Having a good book to read while traveling is a must! If you enjoy reading, consider packing an e-reader or tablet.
Tablets allow you to carry multiple books in a compact form and offer additional functionality, allowing you to browse the internet, watch movies, or work on the go.
I have an iPad and I love it!
Noise-Cancelling Headphones
Noise-canceling headphones are a game-changer, especially if you are on a long flight and need to sleep.
They help drown out background noise, providing a more immersive audio experience, whether listening to music, watching movies, or enjoying podcasts.
Portable Bluetooth Speaker
If you enjoy listening to music or podcasts in your hotel room or at the beach, a portable Bluetooth speaker can enhance your audio experience.
Laptop or Tablet with a Keyboard
If you need to work or stay productive during your trip, consider bringing a laptop or a tablet with a detachable keyboard. This allows you to handle emails, work on documents, or stay connected with work while on a long trip.
Apple Watch or Fitness Tracker
A smartwatch or fitness tracker can be a valuable companion during your travels. It helps you stay on top of your fitness goals, track your steps, monitor your heart rate, and even receive notifications from your cell phone.
Portable Wi-Fi Hotspot
If you require a reliable internet connection throughout your trip, consider renting or purchasing a portable Wi-Fi hotspot.
It provides your own secure network, allowing you to connect multiple devices and access the internet wherever you go.
Essential Travel Beauty, Health, and Self-Care Items
Taking care of your health and well-being while traveling is essential to ensure a pleasant and comfortable experience.
By packing essential, beauty products, health, and self-care items, you can maintain your self-care routine even when you're away from home.
Related Article: How to Start a Self-care Routine
Here are some important health and self-care items to consider:
Travel-Sized Toiletries
Opt for travel-sized versions of your favorite toiletries, such as shampoo, conditioner, body wash, and toothpaste. These compact sizes comply with TSA regulations and save space in your luggage.
Look for leak-proof travel bottles or purchase travel-sized containers to transfer your products.
Skincare Essentials
Maintain your skincare routine with travel-sized skincare products.
Pack your favorite face wash, makeup remover wipes, toner, moisturizer, and sunscreen to keep your skin healthy and protected. Don't forget lip balm and eye drops!
Related Article: My AM Skincare Routine
Haircare and Styling Products
-Travel-Sized Hair Products
To maintain your haircare routine while traveling, opt for travel-sized shampoo, conditioner, hair spray, heat protectant, and dry shampoo.
These smaller sizes save space in your toiletry bag and comply with TSA regulations for carry-on liquids.
-Travel-Sized Hairdryer and styling tools
If you style your hair with a hair dryer, consider investing in a compact, lightweight travel-sized hairdryer. Look for one with dual voltage capability, making it compatible with different electrical systems worldwide.
-Travel Hairbrush or Comb
Don't forget to pack a hairbrush or comb to keep your locks tangle-free and well-groomed during your trip. Choose a compact, travel-friendly option that fits easily in your toiletry bag or handbag.
-Hair Accessories
Depending on your style and hair type, pack a selection of hair accessories that suit your needs. This may include hair ties, bobby pins, hair clips, headbands, or scrunchies.
-Hair Towel or Turban
Consider packing a hair towel or turban for those with longer hair or who prefer to minimize heat exposure.
-Hair Cap or Shower Cap
If you prefer to skip washing your hair every day or want to protect your styled hair in the shower, pack a hair cap or shower cap. These waterproof caps prevent your hair from getting wet and keep it dry while you shower.
Medications and Supplements
If you take any prescription medications, ensure ample supplies for your trip. Pack them in original packaging in your carry-on bag for easy access.
Pack over-the-counter medications like pain relievers, allergy medicine, and motion sickness tablets. If you take supplements, consider bringing a small pill organizer for convenience.
First Aid Kit
A compact first aid kit is a must-have for any traveler. Include essentials such as adhesive bandages, antiseptic wipes, pain relievers, antihistamines, and any specific medications you may require.
Additionally, include insect repellent, sunscreen, and an Epi-pen.
Personal Hygiene Products
Don't forget to pack personal hygiene items like feminine hygiene products or menstrual cup, wet wipes, hand sanitizer, and tissues.
Sun Protection
Protecting yourself from the sun's harmful rays is crucial. Pack a broad-spectrum sunscreen with a high SPF rating to shield your skin from UV damage. Consider bringing a hat and sunglasses for added sun protection.
Sleep Aids
If you struggle with sleep while traveling, consider packing sleep aids such as earplugs, an eye mask, or a small travel-sized neck pillow and melatonin to help adjust to jetlag if necessary.
Staying hydrated is vital for your health and well-being.
Carry a reusable water bottle to refill throughout your trip. It's an eco-friendly option and ensures you can access clean water.
Look for a collapsible water bottle or lightweight options to save space in your luggage.
Important Items: Travel Documents
​When traveling, keeping your important documents organized and secure is crucial.
Your travel documents are the key to a smooth and hassle-free journey.
To ensure you have everything you need at your fingertips, here's a guide to the essential travel documents for your trip.
Passport
Your passport is your ultimate travel companion.
Ensure it's valid for at least six months beyond your departure date. Check the expiration date well in advance and renew it if necessary.
Keep your passport in a safe and easily accessible place, such as a travel wallet or passport holder.
Don't have a passport? Click here!
Driver's License or ID
Always carry your driver's license or a government-issued ID card with you. Make sure it's valid and not expired.
Credit Cards and Cash
It's wise to carry multiple forms of payment, such as credit cards and cash. Inform your bank about your travel plans to ensure uninterrupted use of your cards.
Keep a record of emergency contact numbers for your financial institutions if your cards are lost or stolen.
Travel Itinerary
Having a printed or digital copy of your travel itinerary is essential. It should include your flight information, hotel reservations, tour bookings, and other important activities or appointments.
Travel Insurance
If you've purchased travel insurance, carry a copy of your policy documents. It's important to know what is covered in case of emergencies, trip cancellations, or lost belongings.
Health and Vaccination Records
If traveling to certain destinations, especially those with specific health requirements, carry your health and vaccination records.
Some countries, such as South Africa, may require proof of vaccination against certain diseases or may have specific health regulations.
You can check the requirements for travel throughout the world here.
Copies of Documents
It's always a good idea to make copies of all your important travel documents, including your passport, visa, and travel insurance policy.
Keep these copies separate from the originals, either in digital format or hard copy, in case the originals are lost or stolen.
Travel Map
Don't forget to pack a map as a handy backup in case you encounter situations where you don't have access to service or can't pull up Google Maps.
While technology is convenient, having a physical map ensures you can navigate and find your way even in areas with limited connectivity.
Essential Items for Entertainment and Comfort
Enhance your travel experience and stay cozy with these comfort items that provide warmth, relaxation, and a touch of home.
Pack a lightweight, soft sweater or hoodie that can provide warmth in chilly environments, even if you're traveling to warm-weather destinations.
It doubles as a layering piece during flights or cooler evenings.
Travel Pillow
A comfortable travel pillow is a must-have for long journeys. A good quality neck pillow provides neck and head support, allowing you to rest and sleep more comfortably while traveling.
Travel Blanket
Bring a lightweight, compact travel blanket to keep you warm and cozy during flights or when you need an extra comfort layer.
Socks
Don't underestimate the power of comfortable socks! Having a comfy, warm pair of socks on a long flight is a game-changer!
Pack a pair or two of soft, breathable socks to keep your feet cozy and prevent them from getting cold on flights, in air-conditioned environments, and in cold weather climates.

I love, love, love these Cozy Earth socks, and you will too!
Eye Mask
An eye mask is invaluable for blocking out light and helping you sleep or relax during your journey. Choose a soft, adjustable mask that fits comfortably and provides full coverage for maximum relaxation.
Earplugs or Noise-Canceling Headphones
as I've already mentioned, pack earplugs or noise-cancelling headphones To minimize noise disturbances whether you're on a noisy flight or staying in a new city with street noise.
Comfortable, layered Clothing
Opt for loose-fitting, comfortable clothing made from soft and breathable materials. Think stretchy leggings, relaxed-fit pants, or a cozy t-shirt.
Slip-On Shoes
Slip-on shoes are convenient for travel, providing comfort and ease when going through airport security checks or during long periods of sitting.
Hydrating Products
Keep your skin moisturized during flights or in dry environments by carrying travel-sized moisturizers, lip balm, eye drops and hydrating facial mists.
Essential Security Items for Travel
Ensure your safety and peace of mind with these essential security items to protect yourself and your belongings during your travels.
Travel Locks
Invest in sturdy, TSA-approved locks to secure your luggage. Look for locks that are resistant to tampering and have a combination or key system that suits your preference.
Keep your cash, credit cards, and important documents safe with a discreet money belt or neck wallet.
These wearables are a good option to minimize the risk of theft. Look for RFID-blocking options to protect your cards from electronic skimming (more than worth the extra cost!)
RFID-Blocking Wallet or Card Sleeves
Protect your credit cards and passport from unauthorized scanning with RFID-blocking wallets or card sleeves.
These items prevent electronic theft of your personal information and give you peace of mind while traveling in crowded places.
Travel Door Alarm
Enhance security in your hotel room with a portable travel door alarm. These devices are easy to install and provide an added layer of protection by alerting you to any unauthorized entry into your room.
Check the regulations of your destination before considering personal defense items such as pepper spray or a personal safety alarm.
In some locations, carrying pepper spray or personal safety alarms may only be restricted to check-in luggage.
FAQs: The Best Travel Essentials for Women:
Q: What are the top 5 travel essentials for a woman carry on
When it comes to a woman's carry-on, here are the top 5 travel essentials to have on hand:
Travel Documents: Keep your essential travel documents organized and easily accessible. This includes your passport, boarding pass, ID, and any necessary visas.
Electronics: Carry your must-have electronics in your carry-on. This typically includes your cell phone, portable charger, and headphones.
Toiletries: Pack a small, TSA-approved toiletry bag with travel-sized essentials. This should include toothbrushes, toothpaste, facial wipes, hand sanitizer, and moisturizer. Don't forget to include any necessary medications in their original packaging.
Comfort Items: Long flights can be tiring, so pack some comfort items. Consider a travel pillow for neck support and a cozy blanket to keep warm. Slip-on shoes and cozy socks are also essential for comfort during the flight.
Entertainment: Keep yourself entertained during the journey by bringing along a good book, magazine, or tablet with movies or games.
Q: What should I pack for overnight road trips?
Here's a quick packing list of travel essentials for an overnight road trip
Small overnight tote bag or hand luggage
Clothing: Underwear, Socks, Sleepwear, Comfortable outfit for the next day
Toiletry bag and Toiletries: Travel-sized essential items (face and body wash, toothpaste, etc)
Hair accessories
Makeup bag and makeup
Menstrual products (if needed)
Personal Items: cell Phone and portable charger
Wallet with identification and credit cards
Sunglasses
Necessary medications
Travel pillow (I love this neck pillow)
Light blanket or throw
Reusable water bottle
a good book or magazine
Travel itinerary or directions
Maps or navigation device
Travel-sized first aid kit
Reusable shopping bag for souvenirs or extras

Q: What are the must-have travel essentials for women?
A: The must-have travel essentials for women include versatile clothing items, comfortable shoes, toiletries, travel-sized cosmetics, a travel wallet, a reliable suitcase or backpack, and important documents like passports and IDs. These items ensure comfort, organization, and convenience during your journey.
Q: How do I choose the right travel shoes for women?
A: When choosing travel shoes for women, consider comfort, versatility, and durability.
Opt for shoes that are suitable for the activities you have planned and the climate of your destination. Look for lightweight, breathable materials and ensure they provide adequate support for long periods of walking.
Q: Are there any specific travel essentials for women traveling alone?
A: While the essentials remain similar, women traveling alone may consider additional safety precautions.
These can include an anti-theft travel purse or backpack, personal safety alarms, and knowledge of emergency contact numbers. In addition, it's essential to always communicate your travel itenitary with loved ones and check in as often as possible during solo travel.
Q: How can I maximize luggage space when packing travel essentials?
A: To maximize luggage space, consider using packing cubes or compression bags to organize and compress your clothing.
Roll your clothes instead of folding them to save space and minimize wrinkles.
Choose versatile pieces that can be mixed and matched to create multiple outfits. Eliminate non-essential items and pack only what you truly need for your trip.
Conclusion: The Best Travel Essentials for Women
In conclusion, having the right travel essentials for women can make a world of difference in ensuring a smooth and enjoyable journey for women on the go.
Packaging the best travel essentials allows you to stay prepared, comfortable, and organized throughout your adventures.
From practical items like toiletries, clothing, and personal care products to personal items and comfort accessories, each essential enhances your travel experience.
Remember to consider your specific needs, destination, and the nature of your trip when selecting the travel essentials that are most relevant to you.
Whether you're embarking on an overnight road trip, a weekend getaway, or a long-term travel adventure, having the right essentials ensures that you're equipped to handle any situation that comes your way.
Invest in durable luggage, organize your belongings with packing cubes, and prioritize comfort items like cozy sweaters, travel pillows, and soft scrunchies.
Don't forget about safety and security by including locks, safety bags, and other personal defense items like pepper spray.
With the best travel essentials for women in tow, you can confidently explore new places, make lasting memories, and easily navigate the world.
So pack smart, stay comfortable, and embark on your travel adventures fully prepared and ready to embrace every moment.
Get out there and have fun!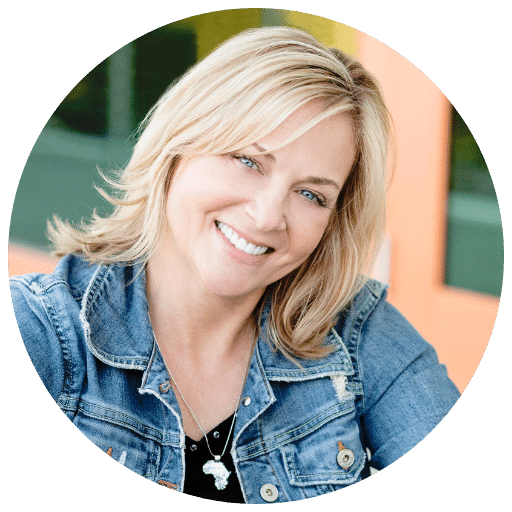 I've been keeping it real since 1963. 🙂

I'm a child of God, a wifey, mama, grandma, full-time creative, domestic engineer, and self-care enthusiast.
I am obsessed with all things makeup and skincare and love getting my hands dirty out in the garden, my art room, or in the kitchen with my hubby whipping up something yummy for the fam.

I'm always down to chat and love collaborating with other creatives and brands alike!
Feel free to reach out anytime!