Best Coffee Gifts for Dad: Brew-tiful for Father's Day 2023
If you are searching for a Father's Day gift for your coffee-loving Dad, you've landed in the right place!
We've brewed up a list of the best coffee gifts for Dad, from high-tech coffee gadgets to gourmet coffee beans.
So grab a mug of coffee, get comfy, and let's dive into some fantastic coffee-related gift ideas.
This post may contain affiliate links. Read disclosure here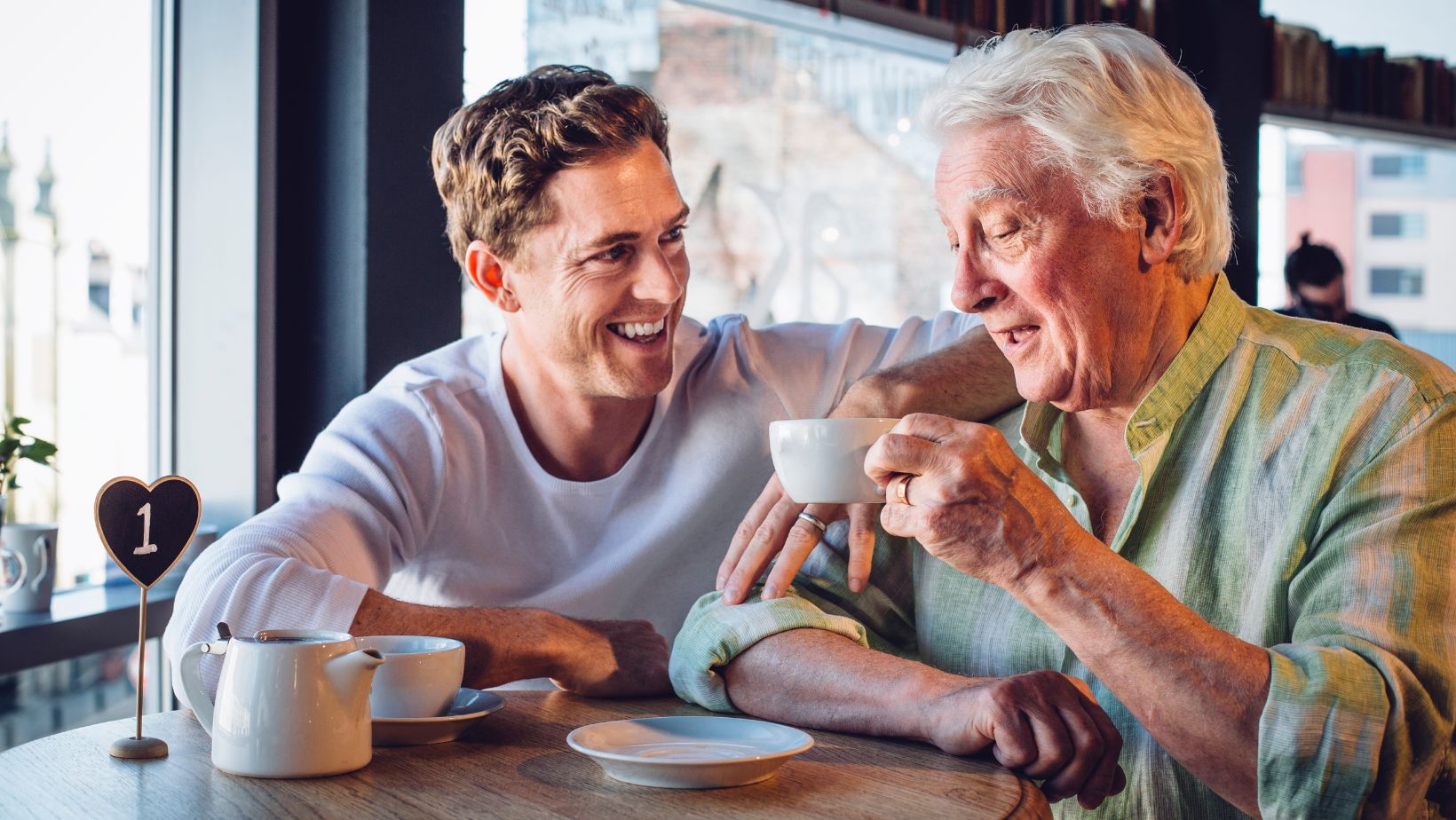 The Best Coffee Gifts for Dad 2023
For most dads, coffee isn't just a drink—it's a ritual. But, did you know that coffee has some real health perks?
It's packed with antioxidants, can improve physical performance, and may even lower the risk of certain diseases.
All good reasons to support dad's coffee habit, right?
Best Coffee Gifts for Dad
1. The Nespresso Machine
If you want an easy-to-use yet high-quality coffee maker to gift your dad, let me introduce you to the Nespresso Machine.
The Nespresso Machine combines convenience and quality in one stylish package, making it an excellent gift for busy dads who enjoy a great cup of espresso.
I love, love, love my Nespresso and I know your Dad will too!
Here's Why:
Espresso at the Touch of a Button
With a Nespresso Machine, making espresso becomes a breeze. Just pop in a Nespresso pod, press a button, and voila – a steaming hot, barista-quality espresso is ready for your dad to enjoy.
It's quick, it's easy, and it's delicious. I mean, it's the best!
Variety is the Spice of Life
One of the best things about the Nespresso Machine is its variety.
With a wide range of Nespresso pods available, your dad can experiment with different espresso flavors and intensities.
Whether he prefers a strong Ristretto or a mild Volluto, there's a Nespresso pod for that!
Sleek and Compact
Most Nespresso Machines sport a sleek, compact design that will look great on your dad's kitchen counter without taking up too much space. I
t's a perfect blend of form and function.
So, if you want to gift your dad the joy of fuss-free, fantastic espresso at home, you can't go wrong with a Nespresso Machine.

Here are the best buying options:
Pros: This Nespresso Machine makes the best coffee! It's quick, and easy, and I love the sleep design.
Cons: Honestly, I have nothing negative to say about this coffee machine other than the fact that the pods can seem pricey to some. (me? I think they are worth every penny!)
French press coffee presses make great coffee!
The French Coffee Press, a press pot or plunger pot, is a simple and elegant coffee brewing device.
It's designed to extract the coffee's essential oils and flavors, giving you a rich, full-bodied cup every time. And the best part? It's a cinch to use.
So whether Dad is a coffee novice or an experienced barista, he'll appreciate this gift.
Firstly, a French Coffee Press offers a new way to enjoy coffee. Unlike drip machines or single-serve pods, a press pot lets you control the brewing process – from the coarseness of the grind to the brew time, to the coffee-to-water ratio.
That means Dad can tailor his brew to his exact liking.
Secondly, the French press is portable and doesn't require electricity.
So whether Dad is camping in the wilderness, traveling on business, or just chilling in his backyard, he can always enjoy a good cup of joe.
Lastly, let's not forget the aesthetic appeal.
A well-made French Coffee Press is beautiful, with its sleek glass body and stainless steel frame.
It's not just a coffee maker – it's a piece of kitchen decor.
Made from top-notch 18/10 stainless steel, the Secura French Press is sturdy and stylish.
It has a double-wall design—keeping coffee hotter for longer—and a 3-layered filter for a full-bodied brew.
Plus, it's dishwasher-safe for easy cleanup.
The Secura French Press Coffee Maker delivers hot, delicious coffee effortlessly and in style—a true coffee lover's dream.
It comes in four different sizes and six different colors!
3. A Milk Throffer
A coffee throffer is a great gift for coffee-loving dads who love a good cappuccino or latte.
A milk frother is a little gadget that whips up milk into a creamy, frothy delight.
It's one of those coffee-related items that your dad may not have thought to buy for himself.
Game-changer for any coffee lover. It allows you to make cafe-quality frothy beverages right at home.
Your dad can enjoy his favorite frothy drinks anytime without heading to the local coffee shop.
A milk frother is not just easy to use, but it's also quick. It can transform plain milk into a cloud of frothy goodness in just a few seconds.
Hot or cold froth for cappuccinos or even cold brew.
Shop Best Milk Throffer's for Father's Day
4. Coffee Grinder: Unlock the Freshness
Nothing beats the smell of freshly ground coffee. A coffee grinder will take dad's coffee experience to a whole new level.
Behold the coffee grinder. Let's grind through the details, shall we? LOL
If your dad's the type who appreciates the finer things in life—especially when it comes to coffee—a coffee grinder could be the perfect gift for him.
Coffee grinders unlock the beans' freshness, releasing all those delicious flavors and aromas right before brewing. This means you're getting the best, most flavorful cup of coffee possible.
And the best part? It puts control in your hands (or, in this case, your dad's). He can adjust the grind size to match his brewing method, French press, rich espresso, pour-over, or cold brew coffee.
So, if your dad loves coffee and enjoys experimenting with flavors, a coffee grinder is a no-brainer gift. It's the tool that turns a coffee lover into a coffee connoisseur.
Shop the Best Coffee Gifts for Dad: Coffee Grinders
5. Coffee Gift Subscription: The Gift that Keeps on Giving
A Coffee Subscription is Perfect for Your Coffee-Loving Dad!
Picture this: Every month, a box arrives at his doorstep. Inside is an array of coffee beans from around the world, each bursting with unique flavors and aromas.
It's like a coffee tour without leaving the house!
A coffee box subscription means your dad can try different coffee varieties—some he may never have discovered.
Maybe he'll find a new favorite. Maybe he'll enjoy comparing the beans from Ethiopia, Colombia, or Costa Rica. It's an adventure in every cup!
Plus, it's the gift that keeps on giving. When his new box arrives, he'll be reminded of your thoughtful gift every month. How cool is that?
So, if you're searching for the perfect gift for your coffee-loving dad, look no further.
A coffee box gift subscription will give him a monthly dose of joy and great coffee.
6. Travel Mug: The Perfect Gift for the Dad-On-The-Go
This mug is a true superstar.
With its Autoseal technology preventing any spills and a Thermalock vacuum insulation that keeps your drink hot for up to 5 hours, it's no wonder it's a crowd favorite.
Leak- and spill-proof
Stays hot up to 5 hours or cold up to 12
One-handed drinking with the push of a button
Easy-Clean Lid
Top-rack dishwasher-safe lid, stainless steel body; 100% BPA-free
This 20oz travel mug holds enough caffeine for even the biggest coffee drinkers.
The Yeti Rambler is famous, and for good reason!
Stainless steel double-wall insulation
Dishwasher safe
Twist-on, twist-off lid backed with a dual-slider magnet
360-degree handle
Available in a lot of different colors, you cannot go wrong with this travel mug!
Zojirushi has mastered the art of the perfect travel mug.
It's compact and leak-proof, and its vacuum insulation is unmatched.
A good travel coffee mug is a coffee drinker's best friend and a practical, thoughtful gift for the best Dad in the world.
He will love a to-go cup for those early morning commutes, weekend adventures, and everywhere in between.
7. Coffee Gift Boxes: A Brew-tiful Suprise for the Coffee Aficionado Dad!
Think of a coffee gift box as a treasure chest filled with coffee.
From gourmet coffee beans and flavored blends to accessories like coffee grinders or French presses, these boxes pack a punch.
What makes coffee gift boxes such a hit? It's the element of surprise and discovery. Each box is a new coffee experience, promising an exciting array of coffee goodies to explore and enjoy.
And the best part? You can tailor these boxes to the recipient. Is your dad a fan of dark roast? or maybe he prefers decaf coffee beans? You can find a coffee gift box that matches his preferences perfectly.
In a nutshell, coffee gift boxes are like a coffee shop experience neatly packed in a box and is a great gift for any super dad or father figure on your shopping list!
8. DIY Coffee Gift Basket: A Creative Surprise
This is one of the best coffee gifts for Dad! A basket full of coffee treats handpicked by you!
It's the perfect Father's Day gift! And It's easier than you think to put it together.
Here are some ideas for a DIY Coffee Gift Basket for Dad:
Coffee and biscotti – a match made in heaven.

Adding a variety of gourmet biscotti to the basket will give your dad the perfect accompaniment to his fresh brew.
If your dad has a sweet tooth, he'll appreciate coffee-flavored candy.
It's a delicious way to add a hint of coffee to his day, even when he's not sipping on a cup.
Include a handy coffee grinder to ensure his coffee is as fresh as it can be. This allows him to grind his beans just before brewing, maximizing flavor.
A stylish coffee scoop adds a touch of elegance to the basket and ensures he measures out the perfect amount of coffee every time.
Coffee is best when it's fresh, right?
But once you open a bag of coffee beans or grounds, keeping them fresh can be tricky. That's where an airtight coffee container steps in.
Pair that coffee maker with some specialty coffee beans. It's like gifting a journey around the world, one cup at a time.
Now that you've gathered all the fun coffee gifts for his basket, you'll need gift basket supplies to wrap it all together!
This kit includes five gift baskets, five large cellophane bags, and five large pull bows.
9. Funny Coffee Mugs
Help Dad express his personality with a unique coffee mug. It could be quirky, personalized, or simply stylish—the choice is yours.
10. Coffee Lover T-Shirt
Let's face it; you can't go wrong with a fun coffee lover t-shirt for a coffee-loving Dad, and the good news? T-shirts won't break the bank if you're on a budget.
When in doubt, a Starbucks gift card comes to the rescue.
Whether your dad's a fan of the classic Americano, indulges in a Caramel Macchiato, or likes to keep things cool with a Frappuccino, Starbucks has got him covered.
A Starbucks gift card allows your dad to enjoy his favorite coffee whenever he wants and however he likes it.
Plus, he could use it to try out that new seasonal drink or grab a tasty snack. It's the gift of choice—and who doesn't love that?
So, when all else fails, don't stress. Pick up a Starbucks gift card. It's a surefire way to please your coffee-loving dad.
Conclusion: The Best Coffee Gifts for Dads
And that's a wrap, folks!
We've brewed up some of the best coffee gift for dad, and we hope this guide helps you find the perfect present for your coffee-loving Pop.
From high-end coffee machines to a DIY coffee gift basket, these gifts will surely put a smile and a fantastic cup of coffee in his hand.
So make your dad's day a little more special, one coffee gift at a time!
Happy Shopping!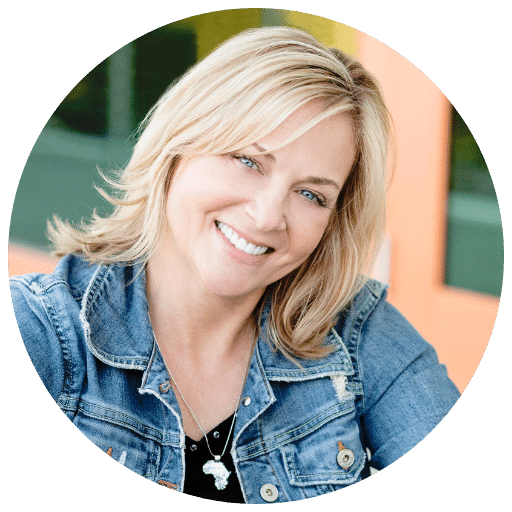 I've been keeping it real since 1963. 🙂

I'm a child of God, a wifey, mama, grandma, full-time creative, domestic engineer, and self-care enthusiast.
I am obsessed with all things makeup and skincare and love getting my hands dirty out in the garden, my art room, or in the kitchen with my hubby whipping up something yummy for the fam.

I'm always down to chat and love collaborating with other creatives and brands alike!
Feel free to reach out anytime!