The Best Morning Skincare Routine for Mature Skin
In this blog post, the best morning skincare routine for mature skin, I'm sharing my best tips and tricks for putting together an easy and effective morning skincare routine for women over 40 and older.
In addition to sharing my anti-aging skincare routine- I have carefully curated a list of my favorite skincare products which have been specially formulated to treat the visible signs of aging skin including age spots, dull skin, fine lines, wrinkles, and more!
This post may contain affiliate links. Read disclosure here
Healthy-looking, Radiant Skin
Before we jump into the steps of my morning skincare routine for mature skin, I thought I should give you a quick summary of some key skin-loving ingredients that you should be aware of. These ingredients can offer excellent results for radiant, younger-looking skin.
Ingredients for younger-looking healthy skin:
Antioxidants
Antioxidants help to protect the skin from environmental damage caused by free radicals, such as UV radiation and pollution, as well as oxidative stress.

They can also help even out skin tone and boost collagen production.
Antioxidants like Vitamin C and green tea extract are particularly effective in helping to keep the skin looking youthful.
Vitamin C
Vitamin C is an antioxidant that helps to protect the skin from environmental damage caused by free radicals such as UV radiation and pollution.

It can also help to boost collagen production, reducing fine lines and wrinkles. Vitamin C can also help even skin tone, making it look more youthful and radiant.
Green Tea Extract
Green tea extract is an antioxidant that helps to protect the skin from environmental damage caused by free radicals.

It can also help reduce inflammation while brightening and evening out skin tone. Green tea extract can also help to boost collagen production, reducing fine lines and wrinkles.
Peptides
Peptides are proteins that help to promote cell renewal and repair.
They can help boost collagen production and reduce the appearance of wrinkles and fine lines while also plumping and hydrating the skin.
Peptides can also help to even out skin tone, making it look more youthful and radiant.
Retinol
Retinol is a form of Vitamin A that helps speed up skin cell turnover.

It can help reduce fine lines and wrinkles while improving skin tone and helping to unclog pores. Retinol also helps to boost collagen production, keeping your skin youthful and glowing.
Ceramides
Ceramides are lipids that help to keep the skin hydrated and moisturized.

They help to form a skin barrier, preventing moisture loss while also helping to repair and restore the skin's natural barrier.

Ceramides can also help to reduce inflammation and redness, as well as reduce signs of aging such as wrinkles and fine lines.
Hyaluronic acid
Hyaluronic acid is a humectant that helps to draw moisture into the skin and keep it hydrated. It can also help to plump and firm the skin.
Hyaluronic acid can help restore the skin's natural barrier, keeping it youthful and healthy.
Caffeine
Caffeine has many benefits for the skin but is particularly effective in treating puffiness around the eyes.

It helps to reduce puffiness and inflammation while also encouraging circulation, which can help to reduce dark circles and brighten up tired eyes.
Morning Skincare Routine for Mature Skin (Women 40+)
Now that you know a little bit about the best ingredients to be on the watch for to treat your mature skin, let's hop into the morning skincare routine for mature skin!
(1) Step One. Water.
The first step in any good morning routine should be drinking water!
Water keeps your body hydrated and refreshed and helps maintain your skin's elasticity. People who drink large amounts of water are less likely to suffer from scars, wrinkles, and soft lines, and they won't show as many signs of aging as those who drink small amounts of water. (source)
I have a large glass of water ready on my bedside table to take my thyroid meds and drink a full glass of water first thing in the morning!

Drinking a full glass of water first thing in the morning will get you off on a great foot!

Water is the spring of life, my friends, and drinking plenty of water will make your skin glow from the inside out!
Related Article: The Health and Beauty Benefits of Drinking Water
2. Cleanse Skin
I know what you are thinking.
You're thinking, why do I have to cleanse my face in the morning when I wash it before bed?
It's a very logical question. I have battled the same question, and I've got the answer.
It's important to clean skin in the morning to remove bacteria that can accumulate throughout the night and night creams and serums used during your evening skincare routine.
In addition, cleansing your skin primes it for applying morning skin care products such as serums, moisturizers, and sunscreen.
These days, several face washes are perfect for mature skin.
Right now, I am using this gentle cleanser by CeraVe.

It's a beautiful cream cleanser that gently cleanses the skin without stripping away natural oils.

It has incredible skin-loving ingredients, including hyaluronic acid, amino acids, and ceramides, to help protect the skin's protective barrier.

In addition to this face wash, I will include a few more cleaners perfect for mature skin.
The Best Face Washes for Mature Skin
3. Exfoliate
Exfoliation is a crucial step in any skincare routine.
Exfoliation improves skin's texture by removing dead skin cells, revealing the new, fresh skin underneath, leaving your skin looking brighter and smoother.
For mature skin, exfoliation is even more critical, as it helps to brighten dull, uneven areas and reduce the appearance of fine lines and wrinkles.
There are two kinds of exfoliating for the skin: chemical exfoliation and physical exfoliation.
Chemical exfoliants are acids that remove dead skin cells and improve or increase the cell turnover cycle for the skin cells to shed, such as glycolic acid, salicylic acid, and land lactic acid.
Physical exfoliation involves removing dead skin cells using washcloths, beauty tools such as Clarisonic, exfoliating brushes, and face scrubs.
I use a mild facial cleanser along with my Clarisonic (yep-I still love my Clarisonic) to quickly cleanse my face. Using a face brush like a Clarisonic or a washcloth will help slough off dead skin cells that have accumulated overnight.
Related article: The best face exfoliator for mature skin
4. Tone or Clarify skin
An important step in a good morning skincare routine should include using a clarifying toner.
A good toner will help remove any dirt, oil, and makeup your cleanser may have missed. It also helps to restore your skin's pH balance and prep it for the rest of your morning skincare routine.
In addition, a toner can help to minimize the appearance of pores, giving you a smooth, flawless complexion.
For best results, choose a toner formulated for your skin type.

Mature Skin: Those with mature skin should look for a toner that is gentle and hydrating and has exfoliating ingredients.

Look for Toners that contain various ingredients such as alpha hydroxy acids (AHA), and hyaluronic acid, to help gently exfoliate dull skin along with hyaluronic acid and moisturize to restore moisture levels that may have been lost during cleansing.
Dry Skin: For dry skin, look for a hydrating toner containing ingredients such as hyaluronic acid or aloe vera to help moisturize and soothe dry skin.
Sensitive Skin: Sensitive skin should opt for a gentle toner free of fragrances and alcohol. Look for chamomile extract, rosewater, or coconut water to help soothe and nourish the skin.

This is a wonderful toner for sensitive skin!
Combination Skin: Those with combination skin types should find a toner that is designed to address both oily and dry patches of skin, as it can help to balance out oil production while also hydrating the drier areas.

Look for something that contains glycolic acid or tea tree oil, along with hydrating ingredients such as hyaluronic acid.
Acne Prone Skin: Those with acne-prone skin should look for toners that contain ingredients like salicylic acid and witch hazel, which can help unclog pores and treat active blemishes.

Shop the best Toners for Mature Skin
5. Apply Serums for Mature Skin
Serums are a great addition to any skincare routine but are especially beneficial for mature skin. Serums can help to reduce the appearance of wrinkles, fine lines, and dark spots and help to correct uneven skin tone.
I discovered serums about five years ago, and haven't looked back.
They are lightweight, absorbent, highly concentrated formulations of active ingredients such as vitamin C, Hydraulic acid, niacinamide, and ferulic acid, to name a few.
Antioxidants and peptide serums are typically great for the day, and more corrective ingredients serums, such as retinol serum, are used during a nighttime routine.
Moisturizing serums such as a hyaluronic acid serum can be used day and night.
The great thing about serums is that you can customize your skincare based on your needs and concerns.
Serums I use in the Morning:
Vitamin C Serum (L-ascorbic acid)
Vitamin C Serum has become the gold standard serum in anti-aging.
Vitamin C serum is a powerful antioxidant serum that is a science-backed, dermatologist-favorite ingredient that may help slow early skin aging, prevent sun damage, and improve the appearance of wrinkles, dark spots, and acne. (source)
I love Timeless Vitamin C Serum with Furlic Acid (vitamin E). I have tried several vitamin C serums and always come back to Timeless.

I first heard about Timeless via Angie on Hot & Flashy. She is a wealth of knowledge about everything aging and skincare.
The Ordinary Serums
–The Ordinary Buffet. The Buffet is my favorite of The Ordinary serums. It targets a wide array of aging concerns in one little bottle.
-The Ordinary Niacinamide (Vitamin B3) helps reduce the appearance of skin blemishes and congestion, which has helped my pore size tremendously! I stopped using it for a while and noticed a difference. Good stuff!
-The Ordinary Hydraulic Acid. Hydraulic acid adds mega moisture to the skin. Hydraulic acid draws moisture to your skin and plumps up skin giving it a younger, healthier appearance!
As you can see, I am a massive fan of The Ordinary. They are a fantastic company with an excellent skincare line of products perfect for mature skin.

Their products are straightforward and highly affordable! Many YouTubers swear by it, and it comes with rave reviews.
Related article: The Best: The Ordinary Products for Aging Skin
6. Apply Eye Cream for Mature Skin
Good eye cream is essential for any am and pm skin-care routine for mature skin.
A good eye cream will help to hydrate and nourish the delicate area around the eyes. Eye Creams address issues such as puffiness, dark circles, and wrinkles.
Look for an eye cream containing anti-aging ingredients such as peptides or retinol to help reduce fine lines and wrinkles while hydrating the skin.
In addition, Caffeine is a very effective ingredient in treating puffiness.
I am using Paula's Choice CLINICAL Ceramide Firming Eye Cream with excellent results.

I also have The Ordinary Caffeine Solution 5% + EGCG on hand when I've had a long night and my eyes are extra puffy.
The Best Eye Creams for Mature Skin
Related article: The Best Moisturizers for Older Women
7. Sunscreen
Sunscreen is arguably the most important step in any am skincare routine.
Sun exposure not only ages the skin but can cause skin cancer, making daily use of sunscreen vital!
Look for board-certified dermatologist-approved sunscreen that protects against UV and UVB exposure.
Use a broad-spectrum sunscreen with an SPF that blocks of at least 40 that is suitable for your skin type.
There are two different types of sunscreens to be aware of:
Chemical sunscreen
Chemical sunscreen absorbs into the skin and then absorbs UV rays, converts the rays into heat, and releases them from the body. The active ingredients in chemical sunscreens include avobenzone, octinoxate, and oxybenzone.
Mineral Sunscreen or Physical sunscreens
On the other hand, mineral sunscreens contain active ingredients like zinc oxide or titanium dioxide that act as a physical barrier to reflect both UVA and UVB rays.
Apply sunscreen to your face, decolletage, and your hands. You would be surprised by how much sun you get daily through the windows and while driving in your car.
If you go outside, apply sunscreen to your arms and legs, and consider wearing a hat.
Shop the Best Face Sunscreens for Mature Skin
8. Face Moisturizer
Once you have applied your sun protection, it's time to lock everything down with a good quality face moisturizer.
A daily-use moisturizer should be jam-packed with hydrating ingredients, fatty acids, and ceramides along with the best skincare ingredients available such as antioxidants, peptides, and retinol.
The best face moisturizers for mature skin:
9. Apply Lip Treatment
Put on a good lip treatment that contains (you guessed it) sunscreen and have an extra with you at all times so you can reapply throughout the day.

Related article: The Best Lip Balms vs Chapstick: What's the best?
10. Apply Make-up Formulated for Mature Skin
If you are not applying makeup-then your am skincare routine is complete!
If you want to put on makeup, I suggest using products that are formulated for mature skin. These products should provide hydration and coverage while also containing ingredients that help nourish the skin and fight the signs of aging.
That said, I have written several articles about makeup for mature skin that you may find helpful.
Makeup Articles for Mature Skin:
Morning Skincare Routine for Mature Skin: Women 40+
If you're a woman over 40 with mature skin, it's essential to have both an am skincare routine and a nighttime skincare routine.
Whether you're interested in fighting fine lines and wrinkles, dullness, age spots, or all of the above, I am confident that this morning skincare routine for mature skin will get you on track.
Please leave a comment below if you have any questions or your tips for maintaining aging skin!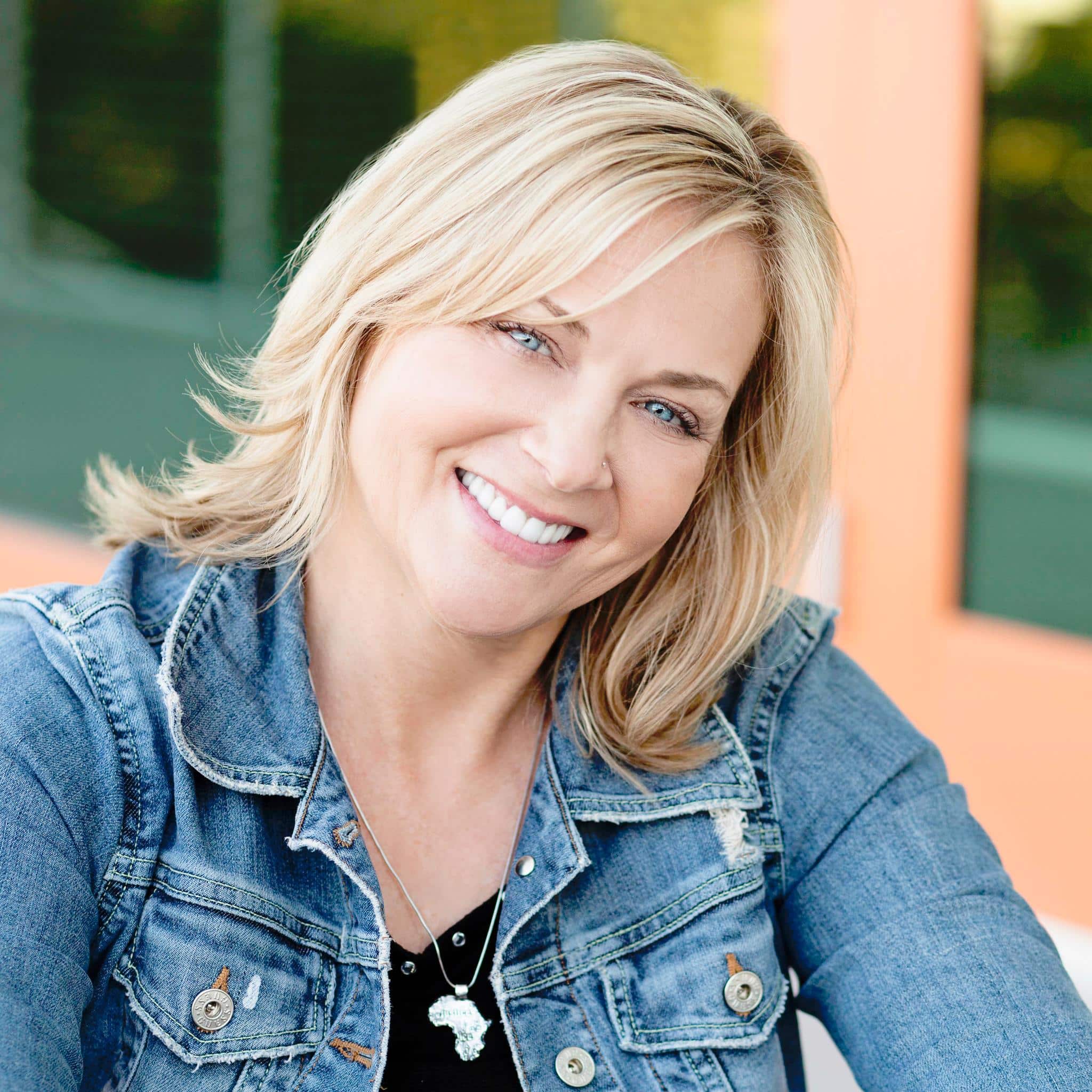 I've been keeping it real since 1963. 🙂

I'm a wifey, mama, grandma, full-time creative, domestic engineer, self-care enthusiast, and I've been obsessed with all things beauty and makeup my entire life!

When not typing away on my blog, I can be found spending quality time with the family, making a mess in the art room or kitchen, or getting my hands dirty out in the garden.
I'm always down to chat and love collaborating with other creatives and brands alike!
Feel free to reach out anytime!