Best Minimalist Makeup Routine for a Natural Look
If you want to simplify your beauty routine and want that natural, "no makeup" makeup look, then you'll want to try minimalist makeup!
Minimalist makeup is all about achieving a natural, polished look using minimal makeup products and time. With the right approach, you can create an effortless finished look in just a few minutes.
In this article, I will explore what minimalist makeup is and how you can easily create your minimalist makeup routine. I will share my top picks of the best minimalist makeup products available today that I know you will love!
Makeup trends come and go, but natural, clean makeup never goes out of style!
Let's get started!
This post may contain affiliate links. Read disclosure here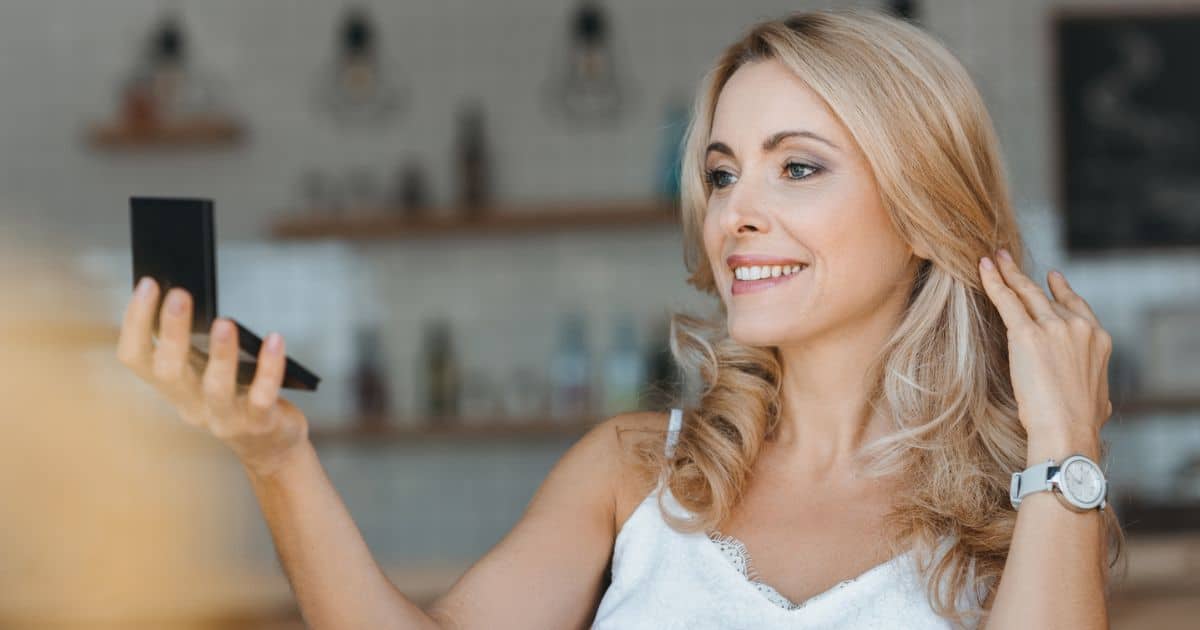 The Best Minimalist Makeup for a Natural Look
Makeup artists agree! Minimalist makeup or clean makeup is on trend and, it's here to stay!

Just hop online or go visit a beauty counter or a Sephora store and look around. Clean beauty along with natural, fresh-looking skin is in!

That said, join in the fun! Become a makeup minimalist today!
Minimalist Makeup: A Natural "no makeup" Makeup Look
A Minimalist makeup look is about allowing your natural beauty to shine through by focusing on enhancing your best features while using a minimal amount of makeup products.
Minimalist makeup is perfect or those who want to achieve a "less is more" "natural look that still looks polished and put together or a "no makeup" makeup look! 🙂
Less is More! Less Makeup in Less Time.
With minimalist makeup, less is certainly more!
Using a minimalist makeup approach, you can achieve a flawless, natural look in as little as five minutes!

A minimalist makeup routine will help to simplify your life!

When you use fewer makeup products, you don't have to sift through a ton of makeup in your makeup drawer and spend precious time applying your makeup.

With a carefully curated minimalist makeup collection, you will quickly and easily breeze through getting ready in the morning and be ready to get started on your day!

In as little as five minutes!
Remember: When your spending your time, that's exactly what you are doing. Spending your time. And time, it's a non-renewable resource.

And in my book, time is the most precious resource of all.
The Benefits of a Minimal Makeup Routine
Save Precious time.
With a minimalist makeup routine, you can complete your entire look in just minutes! My minimalist makeup routine takes me just five minutes!
Saves Money.
A simplified skincare routine and a minimalist makeup routine are huge money savers.

In addition to needing fewer products, you will also discover products that work double duty, which is an even bigger money saver.
Save Space
Save space. If you've got limited space to store your skincare and makeup products, then using minimal products is a great option for you! (fewer products in your purse or makeup bag!)
Healthier Skin
Healthier skin Less and more breathable products allow your skin to breathe, which leads to healthier skin.
Clean beauty= Minimalist Makeup. Just look at the models in each and every ad campaign for clean beauty products. It's about looking healthy and fresh.

Being overdone is well, overdone. 🙂
On Trend
Letting your natural beauty shine through is on trend!

Don't believe me? Take a stroll through Sephor or Ulta beauty and look around. Today's marketing is heavily focused on clean and fresh looks!
Great for all ages
Minimal makeup is trending and is all the rage for all ages!

A natural, no-makeup look is perfect for teenagers and mature women alike.
Young girls just starting to wear makeup can feel comfortable choosing a more subtle look with minimal makeup. This can help them feel confident without feeling like they're wearing too much makeup.
Mature women with aging skin can also benefit from the natural look. Heavy or overdone makeup can accentuate dry skin, fine lines, and wrinkles.

A minimalist makeup approach uses clean, lightweight makeup products that enhance the positive but not the signs of aging.
Putting Together a Minimalist Makeup Collection
Putting together a minimalist collection of essential products won't take much time or cost you much money.

Here are some easy-to-follow steps to help you simplify your makeup routine and assemble a minimalist makeup collection in a snap.
Go through your makeup drawer.
The first thing you should do is go through your makeup drawer and purge makeup and skincare products that are old or that you don't use.

Clean up and organize your makeup drawer and your makeup bag so you can have a fresh starting point.
Organize Your Makeup
Natural and Glam
This is a good time to organize your makeup. Sort through your makeup stash and divide makeup into two categories.
Natural Makeup
This means putting all-natural and neutral shades, lip balms, and lightweight foundations or tinted moisturizers to the drawer's natural side.
Glam Makeup
Glam makeup includes bright and bold colors, that lipstick you use to create a bold, red lip, anything that is shimmery or glittery, dark eyeliners, and glam eyelashes all go to the glam side.

Organizing your makeup will keep things simple, and simple is what minimalist is all about.
Use What you have.
While it very well may be necessary to purchase a few new products, I wholeheartedly believe it's always a good idea to use what you have and then go from there.

Now that you've organized your makeup drawer, you will be able to discern what you've got and what you'll need to purchase.
The Best Minialmist Makeup Routine in 7-Steps:
Alrighty then! Now that I've gone over what a minimalist makeup routine is and why you should consider trying a minimal minimalist routine, here are seven easy steps to a beautiful "no makeup" makeup look:
But First, Skincare
A solid skincare routine goes a long way!

It's always a good idea to zip through your skincare routine before applying your makeup.

The bottom line: healthy, clear skin make a good base for a minimalist makeup routine.
Once you've done your skincare routine and you've got a clean foundation, the first step is applying good sunscreen.
Related article: The Best Morning Skincare Routine
Sunscreen
Sunscreen is the best way to protect your skin from UV rays and keep it looking healthy and young.

I have used EltaMD UV SPF 46 Tinted Face Sunscreen forever and ever and highly recommend it!

It's got a nice natural look tint to it that you will love. (it's got great reviews and is a favorite among beauty experts and dermatologists alike!)

Once you're done with sunscreen, use a lightweight moisturizer with skin-loving ingredients.
1. Foundation
A natural foundation is one of the most important steps to achieving a natural, minimalist makeup look.
For a minimalist makeup look it's good to use a lightweight bb cream, cc cream, or tinted moisturizer to even out skin tone.
If you want or need full coverage, look for a full-coverage foundation that is lightweight with skin-loving ingredients to help keep your skin healthy.

No matter what foundation you choose, blending is essential. Take the extra few seconds and use a beauty blender to blend in your foundation for the most natural finish.
Related article: The Best Clinique Foundation for Mature Skin
Get The Shade Right
To get the best look, it's important to choose the right shade of foundation.

Choose a color that matches your natural skin tone best to achieve a seamless and flawless finish.
How to choose the correct shade of foundation:
Test the shade on your jawline
Choose a foundation that best matches your own skin tone
When in doubt go lighter than you think and stay with neutral tones.
If you're unsure, seek help from a makeup artist or beauty consultant at the store
*Remember, if you shop online and the shade doesn't work for you, send it back! Gotta love online returns.
2. Concealer.
Use concealer sparingly and only where needed – for example, to conceal dark circles under the eyes, redness in the skin, or on blemishes.
To conceal imperfections and to keep your look as natural as possible, opt for a lightweight concealer that will virtually melt into your skin
Blend concealer with your ring finger, a concealer brush, or a beauty sponge.
Related Article: The Best Concealer for Mature Skin
3. Eye Makeup
I believe that our eyes should always be the focal point. After all, they say that our eyes are the window to the soul. 🙂

That said, for the eyes, use a little bit of mascara, lightly fill in your brows (or use a brow gel) and skip eyeshadow altogether unless you feel like you need to cancel out any redness or discolored areas on your eyelids.

In addition, I recommend skipping eyeliner completely for a natural no makeup look.
Mascara.
To open up the eyes, add a few coats of lengthening mascara. Stay away from glam mascara and false eyelashes for a minimal makeup look.
Consider using dark brown mascara vs black mascara if you are blond or have light brown hair. Brown or Brown/Black mascara lends itself to a minimalist look.
Related article: The Best Mascara for Older Women
Brows
Brows frame your eyes. When wanting to achieve a "no-makeup" makeup look, you've got to go easy on filling in the brows.
Use a shade of eyebrow pencil the closest to your hair color.

Consider using a brow powder or even a light brown eyeshadow powder instead of a brow pencil or brow pen to fill in brows and using a light hand.

Easy does it!
Eyeshadow
If you want to add a tad bit of color to your lids, or you want to neutralize some redness you can use a cream eyeshadow in a natural, neutral tone.

I am in love with eyeshadow sticks because they offer quick application with a creamy consistency.

Remember: Avoid Bright, bold colors. Stick with nude and neutral tones only!
Related Article: The Best Eyeshadow Sticks!
Eye Liner (Optional)
As I mentioned, I would op to skip eyeliner completely.

However, if you must use eyeliner, Opt for eyeliner in a neutral shade (such as light brown or brown), rather than black, which can be too dramatic for everyday wear.

In addition, opt to line only the top lid making sure to blend well. And please, skip the wings. 🙂
4. Bronzer or Blush.
Add some natural-looking color to the cheeks with a light bronzer or blush. Cream blush or cheek tint is a great choice for a natural minimalist makeup look and can often double as a lip tint.
Blush application tips:
Smile – this makes the best area to apply blush
Focus on the apples of your cheeks
Blend well for a subtle, even finish
Go easy with the application for a natural-looking flush
Start light and add more if needed
Related article: 100 Things to put in your purse
5. Lips
For an effortless minimalist makeup look, it's a good idea to use a clear or neutral shade of lipstick or lip gloss. I recommend tinted lip balm, lip gloss, or a neutral shade of the most moisturizing lipstick.
6. Setting Spray. (or powder if you must)
To ensure your makeup last all day long, suggest using a good quality setting spray.

A lightweight setting spray will give you an extra boost of hydration, lock down your makeup and keep your skin looking healthy throughout the day.

I would only use a setting powder if you've got oily skin or live in a high-humidity climate. 🙂
Related article: The Best Drugstore Setting Sprays
7. Blend, blend, blend.
As I've mentioned before, blending is an essential step in any makeup routine.

I use a beauty blender sponge. (it's probably my favorite all-time beauty tool!)

Blend the foundation well and then spray the entire face with setting spray and lightly blend a little bit more for a flawless finish.
Some of My Favorite Minimalist Makeup Brands
For a natural look, you may want to stick with clean makeup that doesn't contain any harsh chemicals or toxins.
These brands are well-known within the beauty industry for using only the best natural ingredients in their beauty products.
ILIA is a wildly popular clean makeup brand sold everywhere from Sephora to Nordstrom I love the foundation serum, cream blush, and mascara!
Merit Beauty is clean in every aspect – everything from the packaging to the ingredients and application. The products are vegan, cruelty-free, and held to EU standards.
You can find Merit beauty products online at Meritbeauty.com or Sephora.
RMS Beauty
RMS is a high-quality, clean beauty brand that is also cruelty-free, non-GMO, non-nano, hypoallergenic, and non-comedogenic products. I love their UnCoverup Natural Finish Concealer!
Award-Winning Skin Care & Natural Products Made With Organic Ingredients. Their tinted moisturizer is the bomb!
Alima Pure is a natural makeup brand that only uses clean ingredients. Products are free of parabens, sulfates, phthalates, dimethicone, petroleum, talc, bismuth oxychloride, and nanoparticles.
They're never tested on animals.
I love the powder foundation & primer!
Tips and Tricks to Achieving a Minimalist Look
Look for products that do double duty
Stay away from sparkles and shimmer
Avoid thick, black eyeliner and unnatural-looking false eyelashes
Use concealer sparingly and only where needed
Blend, blend, blend. Invest in good quality blending brushes and sponge
FAQs: The Best Minimalist Make
Q: What is a minimalist makeup routine?
A: A minimalist makeup routine is a beauty routine that emphasizes simplicity and natural beauty, using only a few key products to enhance your features without the need for excessive makeup or complicated techniques.
Q: How do I create a minimalist makeup routine?
A: To create a minimalist makeup routine, start by selecting a few key products that work well with your skin type and enhance your natural beauty. This may include a lightweight foundation, mascara, and lip balm. Keep your routine simple and focus on quality over quantity.
Q: Can a minimalist makeup routine work for all skin types?
A: Yes, a minimalist makeup routine can work for all skin types.
However, it's essential to select products appropriate for your skin type and address any specific concerns, such as dryness or acne.
Q: How long does a minimalist makeup routine take?
A minimalist makeup routine can be completed in as little as five minutes, making it an excellent option for those with busy schedules or limited time in the morning.
Q: Is a minimalist makeup routine affordable?
Yes, a minimalist makeup routine can be affordable since you only need a few key products. By focusing on quality over quantity, you can invest in products that work well for you and cut down on unnecessary purchases.
Conclusion: The Best Minimalist Makeup for That "no makeup" Makeup Look
Minimalist makeup is a less-is-more approach to looking polished and put together while allowing your natural beauty to shine through.

Minimalist makeup is perfect for those who want to keep things simple and as natural as possible. And with a few key products, you can create an everyday look or dress it up for special occasions in no time.
I hope you feel inspired to try minimalist makeup! What do you think? Does minimalist makeup sound like something you'll want to try?! Let me know in the comments below!

Take care of yourself – body and mind – because feeling beautiful starts from within!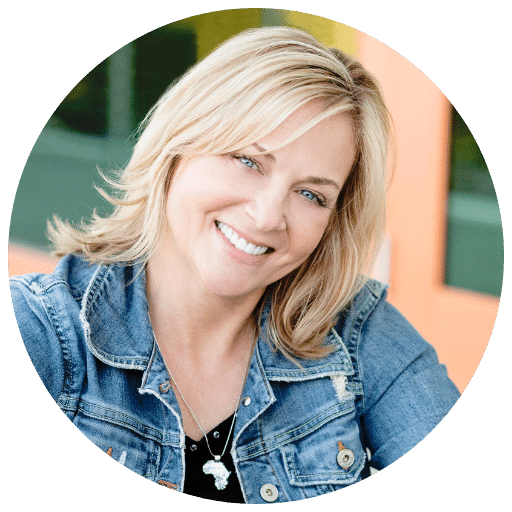 I've been keeping it real since 1963. 🙂

I'm a child of God, a wifey, mama, grandma, full-time creative, domestic engineer, and self-care enthusiast.
I am obsessed with all things makeup and skincare and love getting my hands dirty out in the garden, my art room, or in the kitchen, whipping up something yummy for the fam.

I'm always down to chat and love collaborating with other creatives and brands alike!
Feel free to reach out anytime!