Learn How to Use Tretinoin Cream with Moisturizer in 8 Easy Steps!
In this article, How to use Tretinoin cream with moisturizer, I'm talking about all things Tretinoin cream and how to use Tretinoin cream along with a good moisturizer for beautiful, flawless skin!

And I will recommend my top picks for the best moisturizer alongside Tretinoin cream!
This post may contain affiliate links. Read disclosure here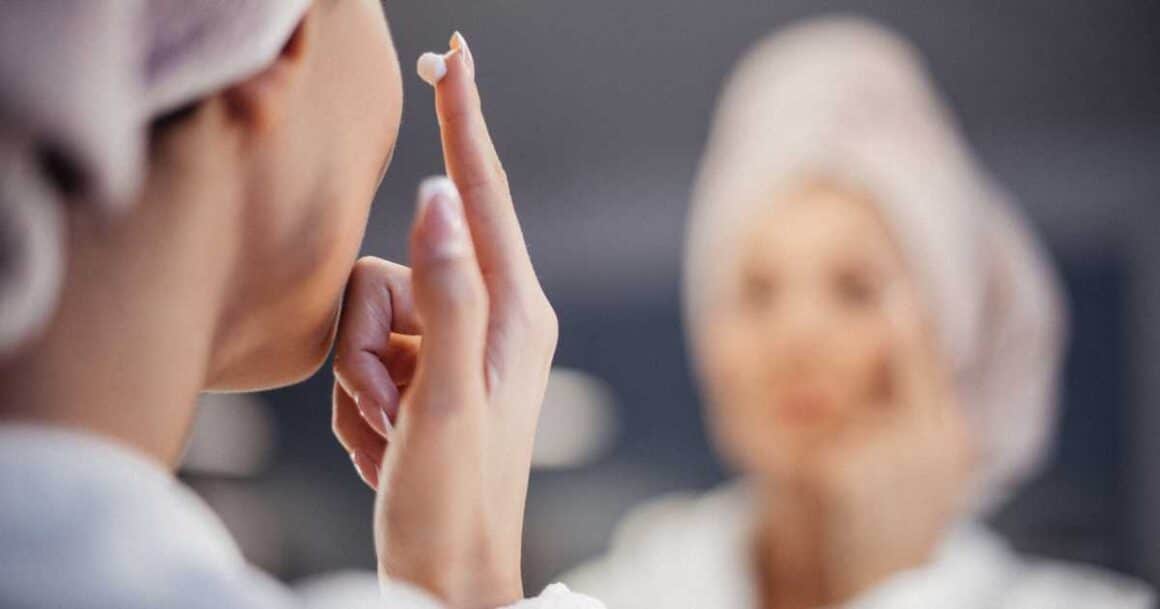 Tretinoin Cream with Moisturizer
Do you suffer from breakouts, dry skin, and blemishes? What about sun damage, skin discoloration, and age spots?
Or do you want to slow aging and keep your skin looking young and healthy long-term?
Tretinoin Cream with Moisturizer could be the answer!

This powerful combination can help reduce ugly pimples, plump up wrinkles, and give your complexion a smooth, even tone.
In this step-by-step guide: How to use Tretinoin Cream with Moisturizer, you will learn everything you need to know to get started!
Let's dive in!
How to Use Tretinoin Cream with Moisturizer for flawless, beautiful skin
What is Tretinoin Cream?
Tretinoin cream (also known as Retin-A, Altreno, Atralin, Avita, and Renova) is considered the gold-standard skincare treatment for anti-aging and acne-prone skin!

It's a topical cream prescription medication used to treat severe acne, wrinkles, and other skin conditions.
Tretinoin cream increases skin cell turnover in the outer layers of the skin.
Tretinoin cream comes in three different strengths: 0.1% (1 mg), 0.05% (0.5 mg), or 0.025% (0.25 mg)
The Difference Between Cream Vs. Gel Tretinoin?
Tretinoin Cream
The Cream form of tretinoin has a creamy consistency and is thicker than topical tretinoin in gel form.

I prefer the cream form of Tretinoin because it seems less irritating than the get formulation.
Tretinoin Gel
Gel Tretinoin is clear with a thinner consistency than cream Retin-A.

Gel Tretinoin tends to absorb quicker than cream and may be a good choice for those with acne-prone or oily skin.
The Benefits of Tretinoin Cream
Tretinoin Cream can reduce the appearance of fine lines and wrinkles, fade dark spots or hyperpigmentation, and even out skin tone.

It can also help minimize pore size, reduce breakouts, and boost collagen production for stronger, healthier-looking skin.
The most common benefits of Tretinoin Cream include:
Reduced acne breakouts
Diminished appearance of wrinkles and fine lines
Improved skin tone and texture
Increased collagen production
Firmer skin
Smaller pore size
Reduced hyperpigmentation and discoloration
Common Side Effects of Tretinoin Cream
While there are many benefits of using a Tretinoin treatment cream, it's important to note that there can also be some side effects to look out for.
Common side effects include redness, dryness, skin flaking or peeling, and sunlight sensitivity.

You could sometimes experience more severe allergic reactions such as rashes, hives, swelling, and itching.
Common side effects of Tretinoin:
Redness
Dryness
Flaking or peeling of the skin
Sensitivity to sunlight
Allergic reactions
Hives
Swelling
Itching
The Benefits of Using Moisturizers
According to the University of Tennessee, Moisturizing Moisturizing reduces skin problems such as extreme dryness or oiliness. Both extremes harm the skin and cause common conditions like acne and premature aging.
Benefits of Moisturizing the Skin:
Reduces the chances of skin problems like acne
Moisturized skin looks and feels better! Dry skin= Older looking skin
Anti-aging properties. Help to fight wrinkles and fine lines
Protection from the sun (when it contains an SPF) and other elements such as free radicals.
Benefits of UsingTretinoin Cream with Moisturizer?
Combining tretinoin cream with a moisturizer is the best way to benefit from both products!
While Tretinoin Cream. or topical retinoids have many benefits, they can also cause skin dryness and irritated flaky skin.
Moisturizers help keep skin hydrated and replenished, preventing the discomfort of skin peeling and sensitivity when using tretinoin cream.
The Best Moisturizers to Use with Tretinoin Cream
I've covered why it's important to use a moisturizer with tretinoin-so let's move on and tackle finding the right moisturizer for you.

With so many skincare products on the market, it can be hard to sort through all the different brand names and types of moisturizers.
When choosing the best moisturizer to use along with tretinoin cream, there are a few things to consider.
Firstly, you want to ensure that the product does not contain any ingredients that can irritate or dry your skin, such as alcohol or synthetic fragrances.
Secondly, you should opt for a good quality moisturizer for your skin type that contains good skincare ingredients such as amino acids, hyaluronic acid, and ceramides, which help to keep your skin hydrated and protect it from the drying effects of tretinoin.
The Best Face Moisturizers to Use With Tretinoin Cream:
I love this moisturizer and have used it for years!

Cerave PM facial moisturizing lotion contains niacinamide to help calm the skin and hyaluronic acid to retain the skin's moisture.
Formulated with three essential ceramides (to help restore and maintain the skin's natural barrier and is Fragrance-free, paraben-free, oil-free, non-comedogenic, and allergy-tested
It is suitable for dry, sensitive, oily, acne-prone skin, and more.
More Great Moisturizers When Using Tretinoin Cream
I use CeraVe PM Facial Moisturizing lotion (above) with my Tretinoin cream.
I love all of the CeraVe skincare products!

That said, there are several wonderful moisturizers that can be used alongside Tretinoin cream that will give you fantastic results.
The Best Moisturizers to use along with Tretinoin Cream:
This oil-free, non-comedogenic face lotion quenches dry skin to keep it looking smooth, supple, and hydrated day after day.
Neutrogena Hydro Boost Water Gel is formulated with hyaluronic acid; this gel formula absorbs quickly like a gel but has a cream's long-lasting, intense moisturizing power.
Neutrogena hydro boost water gel is excellent for oily skin types.
This popular drugstore moisturizer is a hydrating night moisturizer made with soy and a boost of niacinamide and leaves the skin feeling hydrated all night.

It's hypoallergenic with a fragrance designed to be gentle on the skin and is free of oil, parabens, phthalates, and dyes.

Aveeno Positively Radiant Intensive Moisturizing Night Cream is suitable for all skin types.
La Roche-Posay skincare products have gained a ton of popularity and come highly recommended.

This oil-free face moisturizer is formulated with a high concentration of Prebiotic Thermal Water, Ceramide-3, Niacinamide & Glycerin.

Won't clog pores and is suitable for sensitive skin.
Olay Regenerist Whip moisturizer works great with tretinoin.

This moisturizer is formulated with advanced Amino-Peptide Complex II to improve elasticity and firm skin while diminishing the appearance of fine lines and wrinkles.

You'll experience skin that's smooth, matte, and shine-free.
The regenerist whip is matte and shine-free with a light and airy consistency.

Olay Regenerist Whip Face Moisturizer SPF 25. Perfect for all skin types.
This face lotion contains powerful moisturizing agents, including hyaluronic acid, to rehydrate the skin.

The lightweight formula is non-comedogenic and is suitable for acne-prone skin.

Hypoallergenic with no added fragrance, this daily lotion is dermatologist tested and clinically proven to be gentle and non-irritating, even for the most sensitive skin.
This super-rich moisturizer provides long-term hydration for dry, distressed skin and works great alongside Tretinoin.

It's lightweight and can be used on the face and the body.

Perfect face cream for sensitive skin types and is free from fragrance, parabens, and alcohol and is dermatologist tested.
Eucerin Q10 Anti-Wrinkle Face Cream is formulated to help protect against the damaging effects of free radicals and firms and moisturizes for softer, smoother-looking skin.

Enriched with antioxidants, Vitamin E and Beta-Carotene, fragrance, alcohol, dye-free, and non-comedogenic (won't clog your pores!)

Eucerin is a dermatologist-recommended and suitable for all skin types.
This is Kiehl's #1 best-selling face cream!

Formulated with squalane to strengthen & restore the skin's moisture barrier and glycerin to help retain moisture & soften skin.
It's super lightweight and is perfect for all skin types!

Paraben-free & fragrance-free.
How to Use Tretinoin Cream with Moisturizer: (What I do)
Before applying tretinoin cream, it is essential to have an established skincare routine using good quality products.

I use a gentle cleanser, a toner (when my skin is congested or oily), anti-aging serums, and a gentle moisturizer both morning and night.
Related: Check out more of my skincare routines: AM and PM
Using Tretinoin Cream with Moisturizer:
My step-by-step guide: How to use Tretinoin cream with moisturizer:
1. Cleanse your face using a gentle cleanser, and pat it dry. (This is the Cleanser I use day and night!)
2. Apply serums and then a thin layer of moisturizer. I let it soak into the skin for 5-10 minutes.
3. Apply a pea-sized amount of Tretinoin cream to your entire face – avoiding the eyes, corner of the mouth, and nose area using your fingertips to massage it gently.
4. Once the tretinoin cream has been fully absorbed into your skin, you can apply another layer of moisturizer.
5. To avoid initial irritation, allow for an adjustment period. Use Tretinoin cream once per week, then twice per week-working up to, and then on alternate nights before working up to daily use. (if tolerated.)
6. Start with a lower strength of Tretinoin cream to avoid redness, peeling skin, and irritation.
7. Always seek professional medical advice if you have an allergic reaction to tretinoin cream.
8. For best results, use one with SPF protection to help protect your skin from the sun.
The Importance of Sunscreen when Using Tretinoin Cream
It is important to wear sunscreen when using tretinoin cream, as the product can make your skin more sensitive to the sun.
It's best to apply a broad-spectrum sunscreen with an SPF of at least 30 before going outdoors – and reapply every two hours throughout the day.
The Best Face Sunscreens to use with Tretinoin Cream:
I love, love, love this sunscreen!

EltaMD UV Clear is a Dermatologist recommended sensitive skin sunscreen that is sheer, lightweight, and oil-free.
It plays nice under makeup and contains Niacinamide, a form of vitamin B3, that promotes the appearance of healthy-looking skin.

This sunscreen also comes in a tinted formula which is nice for those no-makeup days!
More Great Face Sunscreens to use with Tretinoin Cream:
Each face sunscreen listed below is popular with the skincare and beauty community and comes with high ratings and awesome user reviews!
Tips for Tretinoin Use:
Moisturize regularly.
It is essential to use a gentle moisturizer before and after applying tretinoin and anytime your skin feels dry or shows any signs of dryness or irritation.
Exfoliate your skin.
Use a gentle exfoliator. Exfoliation is vital in keeping your skin healthy and free of dead skin cells. Use a gentle exfoliator once or twice weekly to remove any built-up dead skin cells.
Related Article: Why Exfoliate? Everything you need to know!
Watch for Product Interactions
Avoid using other products and harsh exfoliants such as benzoyl peroxide, glycolic acid, lactic acid, and salicylic acid when starting tretinoin cream.

Always ask your healthcare provider or board-certified dermatologist about other skin care products that should be avoided to avoid
Avoid sun exposure and wear a good quality sunscreen with SPF 30 or higher.
My Personal Experience with Tretinoin Cream with Moisturizer.
I've been using Tretinoin Cream with Moisturizer for a while now, and I have to say that it's been a great experience.

When I first tried tretinoin cream, I was not fond of it.

It dried out my skin and caused irritated, red areas. That's when a girlfriend of mine shared how to use tretinoin cream with moisturizer to avoid what she called a tretinoin purge.

Since I started using the right skincare products, the correct moisturizer, and the Retin-A, I couldn't be more thrilled with the results!

I have struggled with large pores, fine lines and wrinkles, dark spots, and uneven skin tone and have seen a significant improvement in my skin!

I would recommend using Tretinoin with moisturizer this combination to anyone looking for similar results.
FAQs: How to use Trentinion with Moisturizer:
Q: What is Tretinoin cream, and what is it used for?
A: Tretinoin cream is a topical medication used to treat acne and reduce the appearance of fine lines, wrinkles, and other signs of aging. It is a form of vitamin A and works by speeding up cell turnover and unclogging pores.
Q: Why should I use Tretinoin cream with a moisturizer?
A: Tretinoin cream can be drying and irritating to the skin, so it is important to use a moisturizer to keep the skin hydrated and prevent dryness, flaking, and peeling.
Q: When should I apply Tretinoin cream and moisturizer?
A: You should apply Tretinoin cream at night before bed, and you can apply moisturizer immediately after. Make sure that your skin is clean and dry before applying both products.
Q: How much Tretinoin cream and moisturizer should I use?
A: You should use a pea-sized amount of Tretinoin cream for your entire face. Use enough moisturizer to cover your entire face as well.
Q: How long should I wait between applying Tretinoin cream and moisturizer?
A: You can apply moisturizer immediately after applying Tretinoin cream. Just make sure to let the Tretinoin cream absorb into your skin for a few minutes before applying the moisturizer.
Q: Can I use any moisturizer with Tretinoin cream?
A: You should use a gentle, non-comedogenic moisturizer that is free of fragrances, alcohol, and other irritants. Ask your dermatologist for recommendations if you're unsure.
Q: What should I do if I experience dryness, peeling, or irritation while using Tretinoin cream?
A: If you experience any side effects, you can reduce the frequency of application or take a break from using Tretinoin cream for a few days. You can also use a gentle exfoliating scrub or a hydrating face mask to help alleviate dryness and peeling.
Q: How long does it take to see results from Tretinoin cream?
A: It can take several weeks to see results from using Tretinoin cream, so be patient and consistent with your application. Make sure to follow your dermatologist's instructions and avoid using other harsh or irritating products on your skin.
Conclusion: How to Use Tretinoin Cream with Moisturizer
Overall, using Tretinoin cream with a moisturizer is an effective way to improve skin health.

The Tretinoin cream can help to clear up skin blemishes, improve skin texture and reduce wrinkles, while the moisturizer can help to keep the skin hydrated.

You can achieve healthy, clear skin by using these two products together!
I hope this post has given you a better understanding of correctly using Tretinoin Cream with Moisturizer to improve your skin health.
Have you used Tretinoin Cream with Moisturizer? What were your results? Please share in the comments below!
Until Next time,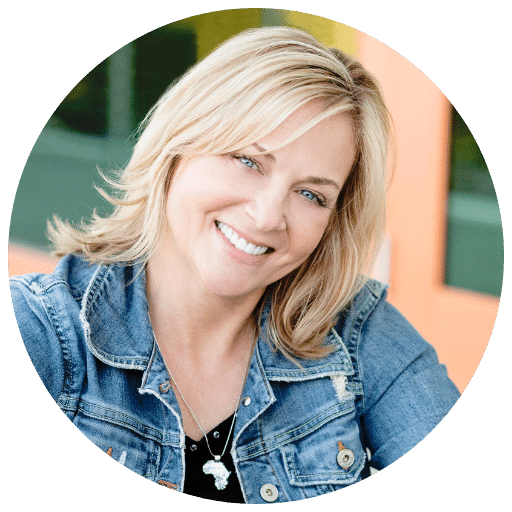 I've been keeping it real since 1963. 🙂

I'm a child of God, a wifey, mama, grandma, full-time creative, domestic engineer, and self-care enthusiast.
I am obsessed with all things makeup and skincare and love getting my hands dirty out in the garden, my art room, or in the kitchen with my hubby whipping up something yummy for the fam.

I'm always down to chat and love collaborating with other creatives and brands alike!
Feel free to reach out anytime!