Nighttime Skincare Routine for Mature Skin + Pro-aging Tips
Are you looking for a nighttime skincare routine for mature skin?! Well then, you've come to the right place!

As we age, our skin changes.

As a result, the skincare products and routines that worked well for us in our younger years might not be as effective as we get older.

In article, I will share my nighttime skincare routine for mature skin, including ten pro-aging tips to help keep your skin looking young and healthy.

This post may contain affiliate links. Read disclosure here
The Best Nighttime Skincare Routine for Mature Skin!
Double-cleanse your face.
Start by double cleansing your face. Trust me on this one.

Double cleansing at night is so important! Double cleansing is key to a good nighttime skincare routine for mature skin. We've got to do everything we can!

Double cleansing helps remove the sunscreen, make-up, and grime from the day, giving your skincare products a better chance of working.
First, cleanse with an oil-based cleanser and then a water-based cleanser.
It may seem like overkill, but I promise it's worth the extra step!

I use Cliniques to take the day off balm (heavenly!), followed by Cerave Hydrating Facial Cleanser.

I've become obsessed with Cerave products!

Cerave is an excellent drugstore skincare brand popular with all the beauty gurus on YouTube and dermatologists.
Related Article: The double cleansing method
Tone and Clarify Mature Skin
Back in the day, I was a make-up artist for Clinique.

And fell in love with many of their skincare products. And still, use many of clinique's products.

I swear by clarifying lotion #2. I have tried other toners and clarifying lotions, but I always go back to my old standby.
When my skin is dull and needs extra exfoliation, I reach for this toner from The Ordinary.

It contains glycolic acid and does the trick without over-drying my skin.
Apply Serums for Mature Skin
Serums are highly concentrated formulations designed to hydrate, tone, and renew your skin's appearance.

Most serums contain powerful antioxidant ingredients that fight against harmful free radicals and protect your skin from damage.

Whether you're looking for a lightweight serum that absorbs quickly into your skin or a thicker formulation that provides extra nourishment, serums are excellent additions to any skincare routine for mature skin.

I Love, love, love my serums!
Retin-A or Retinol for Mature Skin
Retin-A is The holy grail of skincare for mature skin. Retin-A is a prescription medicine used to treat the symptoms of acne and fine line, and wrinkles.

I use Retin-A 2-3 times a week after serums and before moisturizers.

Retinol products are available over the counter and are also very effective in treating the signs of aging.
Related: How to use Tretinoin with moisturizer
Moisturizer for Mature Skin
When we are talking moisturize- I'm talking about your entire body. Since I live in Arizona, I am lotion-obsessed.

The truth is Dry skin= and older-looking skin.
Face:
It can be hard to know which moisturizer to choose.

I use Cervae's PM lotion and Clinique's Moisture Surge. These products come highly recommended by dermatologists and have a great price point—a major plus these days.
Body:
I have an aversion to dry skin.

So, in addition to moisturizing the heck out of my entire body, I also do dry brushing at least three times a week.

Dry brushing helps the skin shed dead skin cells and will help the skin absorb the moisturizer better & stay silky smooth.
Related article: The benefits of dry brushing
Skincare for your hands
Hands show our age faster than anything.

I wrote an entire blog post about aging hands and how to make them look and feel younger.

Bottom Line: When applying sunscreen, serums, and moisturizer to your face-do, don't forget your hands! At nighttime, apply an emollient hand cream that contains Retiods whenever possible.

This one is my all-time favorite!
Related article: Treatments for aging hands
Skincare for your feet:
Don't forget to give your feet some love!

Give feet a good scrub every single day! I have a pumice stone in the shower that I love.

I love, love, love these deep moisturizing foot masks. In just 30 minutes, your feet will look and feel like new!

You can also slather a thick coat of lotion or Cerave healing ointment on your feet and put on thick socks overnight. Try this at least once a week, and you will be amazed at how much softer your feet are!

Exfoliate
Exfoliating helps remove dead skin cells, which can build up and cause the skin to look dull. In addition, it can help to unclog pores and prevent breakouts.

When done correctly, exfoliation can leave the skin feeling soft, smooth, and glowing.

There are several ways to exfoliate the skin, including scrubs, peels, and masks.

Exfoliate once or twice weekly as part of your regular nighttime skincare routine for best results.
Related Article: The Best Face Exfoliating tools!
Related Skincare Articles
Check the humidity in your home.
It's dry here in the low desert.

We run a humidifier in our home to keep the humidity levels just right. According to Mayo Clinic, the ideal humidity level in your home should be between 30% and 50%.

The correct humidity levels in your home can help with sleep, skin, and many other health concerns.

A bonus is my plants love the extra humidity too!
Get your Beauty Sleep.
A good skincare routine and good quality products are essential, but sleep may be the closest thing to a fountain of youth.

Our bodies repair themselves and recover while we sleep. The key is to get 7 to 9 quality hours each night. I know that sometimes that is easier said than done.
Tips + tricks for a better night's sleep:
Go to bed at the same time every night
Wear blue light glasses when on screens
Keep bedroom nice and cool
Meditate: Try meditation to help you drift off to dreamland.

Related article: Benefits of meditation for women
Stay hydrated.
Water is the #1 healthy habit on everyone's to-do list.
Staying hydrated throughout the day is essential to keep skin looking young, vibrant, and healthy.

Adequate water intake can help plump the skin, while dehydration can cause fine lines and wrinkles to become more pronounced.

Water helps flush out toxins from the body and may even give you that coveted radiant glow. So if you want your skin to look its best, drink plenty of water daily.

So start drinking more water today and enjoy a glowing complexion's health benefits!
Related article: Health + Beauty Benefits of Drinking H20
Take a good multivitamin to cover all the bases, and add the necessary supplements you need to help keep your skin supple, your bones strong, and your brain and body age well.

After consulting with my dr and doing a ton of research online, I take what some call an un-Godly about vitamins and supplements.
Related article: The best supplements for women over 50+
I've organized all my vitamins and supplements in one of those handy dandy organizers (like older adults use).

I take my supplements twice daily.

I take some of my supplements in the morning with breakfast and then take my nighttime supplements at bedtime.

Conclusion: The Best Nighttime Skincare Routine for Mature Skin!
There you have it! The best nighttime skincare routine for mature skin: 10 pro-aging skincare tips!

Aging skin needs a different nighttime skincare routine than younger skin. What works for someone in their 20s may not be the best solution for someone over 50.

Do you have a nighttime skincare routine that has worked well for you?

Let me know in the comments below!
Until next time,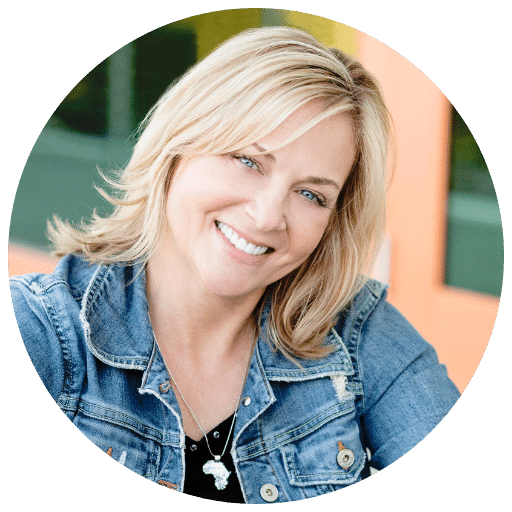 I've been keeping it real since 1963. 🙂

I'm a child of God, a wifey, mama, grandma, full-time creative, domestic engineer, and self-care enthusiast.
I am obsessed with all things makeup and skincare and love getting my hands dirty out in the garden, my art room, or in the kitchen with my hubby whipping up something yummy for the fam.

I'm always down to chat and love collaborating with other creatives and brands alike!
Feel free to reach out anytime!