100+ Vision Board Quotes for Your Dream Board Project
In this post, I've curated over 100 super-inspiring vision board quotes that will add just the right message to your next vision board project to help keep you motivated!

Adding inspirational quotes to your vision board that resonate with you can turn a good vision board into a powerful visualization tool!

As part of my upcoming vision board love series, I have curated 50+ inspiring vision board quotes that will take you to help your next vision board to the next level!

Enjoy! And Happy Goal setting!
Related article: 12+ New Year's Vision Board Ideas + How-to's!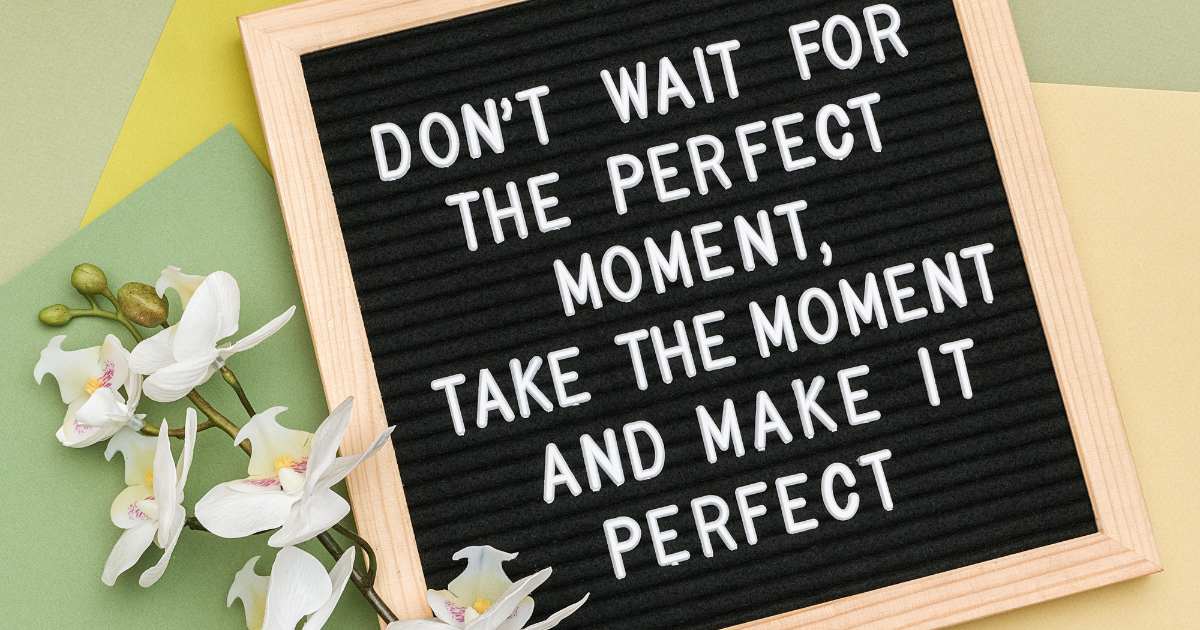 This post may contain affiliate links. Read disclosure here
What is a Vision Board or a Dream Life Board?
A vision board is a powerful tool that helps you stay focused on your goals and intentions.

It's an inspiring visual reminder of the dream life you want to create.
Creating a vision board can help you manifest change in your life and ensure your goals stay at the forefront of your mind.
Your board can have positive words, motivational quotes, positive affirmations, and images that help to motivate and inspire goal-setting for your happy life or dream life.
Creating a vision will remind you regularly about what change looks like for you and how to get there so that it's easy to stay on track with manifesting results.
How to Create A Vision Board or Dream Life Board
Here is a quick outline of how to create a vision board. But remember! There are no rules, and the possibilities are endless!

Let's start by brainstorming your goals and dreams.
What Great Things Are You Dreaming of For Your Life?
Do you want to focus on a singular goal, such as a weight loss goal or a new house? What areas of your life would you like to change or improve?
Or do you have a new dream, such as a new career or relationship, or perhaps you want to start a family or move across the country? The endless possibilities are very personal to you and your dreams.
You can create a vision board for the year, a goal-setting board for each month or a goal board for a specific season in life like college or retirement.
Some people even create monthly vision boards in their planners or digital vision boards that can be used on their phone lock screen as a consistent reminder of their goals.
The Perfect Vision Board for You
There are endless ways to create a vision board. The most common way people make vision boards are by using poster board, magazines, and quotes to make a collage.
There are also digital vision boards.
This is a great resource if you are interested in making a digital vision board
You can use a poster board, a journal page, or a large bulletin board for your surface.
You can create a collage using pictures from magazines, personal photos, or printed images from the internet along with inspirational quotes.
You can spruce it up with your doodles or scrapbooking paper and supplies. You can even add stickers, glitter, and blingy embellishments to your vision board!

There are even vision board kits available online that come with everything you need to get started creating the perfect dream board!
Here is a Vision board supply list to help you get started:
Magazines
Images (Photographs and printed images)
Pencils, Markers, and/or paint
Quotes, Affirmations, and Power words! (Printed out or written by hand)
Embellishments. Stickers, bling, glitter, washi tape, etc.
Scissors, tape, glue, glue sticks, glue dots, or push pins (if using a bulletin board)
Start Browsing While Focusing on Your Goal
Turn on some fun music, focus on the goal you want to accomplish, and start browsing through your magazines or online images.

Go through this list of vision board quotes and pick out a few that resonate with you and your goals and dreams.
Remember, the goal is to create a visual representation of your goals and dreams.
Put it All Together.
When creating a collage, the best way to start is to lay all of your pieces in a collage to create your composition. Move the pieces around until you like how it looks, and then start gluing pieces down.
Let it be a fun process without trying to make it perfect.
Don't forget to add a few good quotes from this list to help keep you motivated!
Hang Up Your Vision Board
Once you've created your vision board, display it somewhere prominent where you'll be able to look at it on a daily basis.
I like to hang my vision boards in my office and look at it first thing in the morning before I start working.
This helps me focus on my short-term and long-term goals.
Shop Vision Board Quotes: Vision Board Supplies
Best Vision Board Quotes for Your Next Dream Board
Ok! As promised, here is a list of the best vision board quotes for you to use when creating your vision board. Remember to choose quotes that speak to you and your goals, and don't forget to have fun!
You will be remembered for the things you do-not for the things that you say your will do.

A bad attitude is like a flat tire. You can't go anywhere until you change it.

Live your life by a compass, not a clock. -Author Unknown.

Doing the best at this moment puts you in the best place for the next moment. -Oprah Winfrey

You can't put a limit on anything. The more you dream, the farther you get -Michael Phelps

The meaning of life is to find your gift. The purpose of life is to give it away." Pablo Picasso.

Life doesn't come with remote control. You have to get up and change it yourself.

Wherever you are, be all there -Jim Elliot.

Nothing changes if nothing changes.

Do what you can, with what you've got, where you are. -Theodore Roosevelt

The finish line is the beginning of another race.

Don't be upset with the results you didn't get from the work you didn't do.

A diamond is a chunk of coal that did well under pressure.

Real courage is being scared to death and saddling up anyway. -John Wayne

If there is no wind, ROW! -Latin Proverb

Be stronger than your excuses.

If you're not open, you're closed.

A smooth sea never made a skillful sailor.

Feel the fear and do it anyway!

Collect moments. Not things.

We are what we repeatedly do. Excellence then is not an act but a habit. -Aristote

Intelligence without ambition is a bird without wings.

Your vibe attracts your tribe. -Anonymous

When Life gets blurry, adjust your focus -Unknown

Everything You've ever wanted is on the other side of fear -Unknown

The future belongs to those who believe in the beauty of their dreams. -Eleanor Roosevelt

If you don't like something, change it. If you can't change it, change your attitude. -Maya Angelou

Every thought we think is creating our future. -Louise Hay

The time is always right to do what is right. -Martin Luther King Jr.

Today you are you! That is truer than true! There is no one alive who is you-er than you! -Dr. SEUSS

Vision Board Quotes for Health
A healthy outside starts from the inside. -Robert Urich

Love yourself enough to live a healthy lifestyle. -Jules Robson

Take care of your body. It's the only place you have to live. -Jim Rohn

Health is the greatest gift. -Buddha

Your body deserves the best. -Anonymous

What you eat becomes you. You have a choice in what you're made of. -Anonymous

If it came from a plant, eat it. If it was made in a plant, don't. -Michael Pollan

You can't expect to look like a million bucks if you eat from the dollar menu. -Anonymous
Related article: Instagram Quotes + Captions for Women
Family Quotes for Vision Boards
A happy family is but an earlier heaven. -George Bernard Shaw

The family is one of nature's masterpieces. -George Santayana

Family is not an important thing; it's everything. -Michael J. Fox

What can you do to promote world peace? Go home and love your family. ~Mother Teresa

A family doesn't need to be perfect; it just needs to be united. ~Anonymous

The love in our family flows strong and deep, leaving us memories to treasure and keep. -Anonymous

A man travels the world searching for what he needs and returns home to find it. -George A Moore

I think our job as parents is to give our kids roots to grow and wings to fly. -Deborah Norville

Live so that when your children think of fairness, caring, and integrity, they think of you. -H. Jackson Brown Jr

Family makes a house a home. -Jennifer Hudson

Together is my favorite place to be. -Unknown

Related article: 100 Affirmations for Women
Success Vision Board Quotes
A winner is a dreamer who never gives up. -Nelson Mandela

I'm convinced that about half of what separates successful entrepreneurs from nonsuccessful ones is pure perseverance. -Steve Jobs

Stop chasing the money and start chasing the passion. -Tony Hsieh

Opportunities don't happen. You create them. -Chris Grosser

I find that the harder I work, the more luck I seem to have. -Thomas Jefferson

Success is walking from failure to failure with no loss of enthusiasm. -Winston Churchill

The ones who are crazy enough to think they can change the world are those who do. -Anonymous

The secret of success is to do the common thing uncommonly well. John D. Rockefeller Jr.

Do one thing every day that scares you. -Anonymous

If you are unwilling to risk the usual, you will have to settle for the ordinary. -Jim Rohn

All progress takes place outside the comfort zone. -Michael John Bobak

It's the possibility of having a dream come true that makes life interesting. –Paulo Coelho,

If you want to do something, you'll find a way. If you don't, you'll find an excuse.-Jim Rohn

The successful warrior is the average man, with laser-like focus. -Bruce Lee

Fall seven times and stand up eight. -Japanese Proverb

The difference between who you are and who you want to be is what you do. -Unknown

If you can dream it, you can do it. -Walt Disney

Our greatest glory is not in never failing, but in rising up every time we fail."-Ralph Waldo Emerson

Most folks are as happy as they make up their minds to be. -Abraham Lincoln

Don't let the fear of losing be greater than the excitement of winning. -Robert Kiyosaki
Vision Board Quotes for Love
Love must be as much a light as it is a flame. -Henry David Thoreau

If I know what love is, it is because of you. -Hermann Hesse

Love is the expansion of two natures in such fashion that each includes the other, each is enriched by the other. -Felix Adler

Love does not consist of gazing at each other but in looking together in the same direction. ~Antoine de Saint-Exupery

I know of no greater happiness than to be with you all the time, without interruption, without end." ~Franz Kafka

Love is composed of a single soul inhabiting two bodies." ~Aristotle

It doesn't matter if the guy is perfect or the girl is perfect, as long as they are perfect for each other." ~Sean (Good Will Hunting)

You know you're in love when you can't fall asleep because reality is finally better than your dreams." -Dr. Seuss

Life is the flower for which love is the honey. -Victor Hugo

All you need is love. -Paul McCartney
Spiritual Vision Board Quotes
Awakening is not changing who you are but discarding who you are not. -Deepak Chopra

The spiritual journey is unlearning fear and acceptance of love. -Marianne Williamson

I have so much to do that I shall spend the first three hours in prayer. -Martin Luther

Who looks outside, dreams. Who looks inside awakens. ~Carl Jung

We can never obtain peace in the outer world until we make peace with ourselves. -Dalai Lama

The greater the doubt, the greater the awakening. -Albert Einstein

I close my eyes in order to see. -Paul Gauguin

The spiritual life does not remove us from the world but leads us deeper into it. -Henri J.M. Nouwen

Forever is composed of nows. -Emily Dickinson

Be guided by spirit and not driven by ego. -Unknown
Girl Power Vision Board Quotes
When they go low-we go high! -Michelle Obama

The dream is free. The hustle is sold separately.

People who wonder whether the glass is half empty or half full miss the point. The glass is refillable.

She turns her cants into cans and dreams into plans -Kobi Yamada.

Good things come to those who wait Good things come to those who work their asses off.

You get in life what you have the courage to ask for -Orpah Winfrey.

Forget the mistake. Remember the lesson.

It's not who you are that holds you back; it's who you think you're not.

Preparation, I have often said, is rightly two-thirds of any venture."-Amelia Earhart

Nothing is impossible; the word itself says 'I'm possible!' -Audrey Hepburn
Shop for Vision Board Supplies:
100+ Inspiring Vision Board Quotes for Your Next Dream Board
Creating a vision board is a fun way to connect with your dreams and goals. It is also a helpful reminder of what you are working towards.

I hope these inspiring vision board quotes help you create a beautiful dream board that motivates you daily.
Do you have a favorite vision board quote? Let me know in the comments below!
Thanks for stopping by!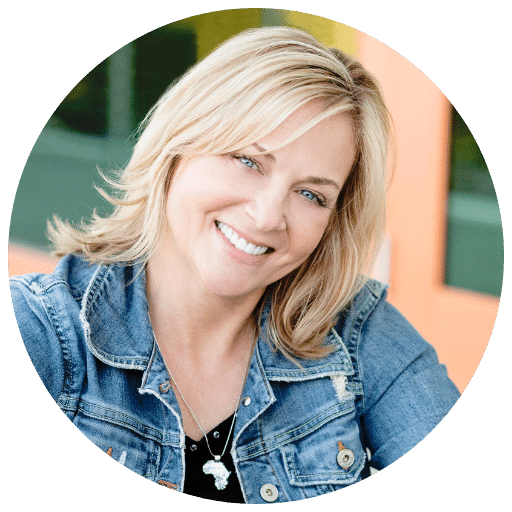 I've been keeping it real since 1963. 🙂

I'm a child of God, a wifey, mama, grandma, full-time creative, domestic engineer, and self-care enthusiast.
I am obsessed with all things makeup and skincare and love getting my hands dirty out in the garden, my art room, or in the kitchen with my hubby whipping up something yummy for the fam.

I'm always down to chat and love collaborating with other creatives and brands alike!
Feel free to reach out anytime!