How to Paint Rocks With Acrylic Paint in 5-Easy Steps!
Painting rocks is so much fun! In this step-by-step guide, I will explain how to paint rocks with acrylic paint and paint pens.

Our family has been painting rocks forever and a day! I think we first started painting rocks while on a camping trip.

We were camping near a river and found some beautiful river rocks. I had my craft bin in the car, so we started painting rocks!
And we've been painting rocks ever since!
This post may contain affiliate links. Read disclosure here
Painting Rocks has Become Trendy.
Because of The Kindness Rocks Project, rock painting has become trendy! The kindness rocks project is so inspiring!

Using our creativity can change lives!
What is The Kindness Rocks Project?
The Kindness rocks project is a trend where people, commonly children, paint rocks of all shapes and sizes, leaving them in public places for others to find and collect.

The trend originated in the U.S. and has spread to the U.K., Australia, New Zealand, and other countries.
Here's a video on how to plant a kindness inspiration garden. You can join the kindness rock project here.
How to paint rocks with acrylic paint + acrylic paint pens.
Rock Painting Supplies:
The Best Rock Painting Supplies:
Rocks!-Make sure you have the right rocks on hand! (see below)

Acrylic paints– Gather acrylic paints in lots of bright colors!

Acrylic paint pens-Acrylic paint pens are my favorite tool for painting rocks!

Bling + glue-It's fun to embellish painted rocks for an extra flair!

Paint Brushes, q-tips, pencils, and white gel pen (for small details)

Paper Plates– I like to use paper plates for paint palettes.

Paper Towels-For messes and clean-up.

Jar of water-Use to rinse brush water.

Old newspapers or brown craft paper– to cover the work surface.

Spray Sealer or Mod Podge to seal painted stones.
The Best Rocks for Rock Painting
The absolute best rocks for painting are flat, smooth rocks.

The first thing to look for in a suitable rock painting is texture. The most important thing is that the rock is smooth vs. rough, deeply pitted, or chalky.

Avoid buying rocks with a wax film over them to make them shiny. This makes it difficult for paint or markers to adhere to the rock.

Flat(ish) rocks are best, but honestly, you can paint any shape rock you please!
Where to Find Painting Rocks:
You can find good painting rocks everywhere! Just go for a walk in your neighborhood or at a nearby park and keep your eyes peeled for painting rocks.
But if you have difficulty finding nice smooth painting rocks, you can always purchase painting rocks online, at your local craft store, or at your nearest landscaping business.
(Landscaping companies sell river rocks by the pound. 🙂
The Best Paint for Rock Painting
The best paint for rock painting is acrylic paint. Acrylic paint is the safest and best for rock painting.

Acrylic paint is the best choice because it's water-soluble, which means easy water and soap clean-up and no fumes.

Acrylic paint is strong, and once sealed properly, acrylic paint will hold up for years and years on your painted rocks.

I have rocks in my garden that were painted over 20 years ago!
The Best Acrylic Paints + Acrylic Markers for Painting Stones
Many acrylic paints are on the market today, but not all are good quality.

I would recommend all-purpose craft paint that is in the middle of the road price-wise.

You don't want to go with the least expensive, and you sure don't need to go with the most costly acrylic paint when painting rocks.

I recommend any of these four brands of acrylic paints for painting rocks.
Easy Rock Painting Ideas:
Paint a butterfly, ladybug, or cute little bubble bees

Flowers, trees, cacti, and plants of all kinds!

Cute animals like owls, bunnies, puppies, and cats

Paint positive words: DREAM, PEACE, and LOVE

Create kindness rocks! Think of encouraging statements like: Stay strong, You're doing great, I believe in you! Etc.

Hearts, rainbows, and unicorns!

Peace signs, crosses, and smiley faces

Paint the sun, clouds, and rainbows!

Paint a Mandala rock! Here's how!
Check out my Rock painting Pinterest Board for more design ideas and Inspiration!
How to Paint Rocks with Acrylic Paint: A Step-by-Step Guide:
1. Wash Painting Rocks.
It's a good idea to give your painting rocks a good scrub to ensure the rock's surface is free from any oils that may interfere with the paint adhering properly to the rock.

I suggest washing your rocks like you would potatoes. Then, use a vegetable brush and warm water and scrub your rocks.

Let the painting rocks dry thoroughly.
2. Gather Rock Painting Supplies, Set up Work Space.
Before you start painting rocks, getting everything set up and organized is a good idea.

Organize paints by color and put paint markers and brushes in a coffee cup or jar for easy access.

Lay old newspapers or brown craft paper on your painting service and fill up your water jar (for rinsing paintbrushes).

You will have to change the paintbrush water often.

Use a paper plate to paint your rocks on. (write your name on your plate if you are painting with friends, so rocks don't get mixed up)
3. Paint Your Rocks + Rock Painting Tips
Now that you are all set up, it's time to paint your rocks!
The Painting Process:
First, it's a good idea to paint the rock a solid color as a base color for your design.

A nice base coat of acrylic paint will give you the perfect foundation for your design. It may take a few layers of paint to completely cover the stone. Let dry.

Next, start painting your design using either paint and a fine-tip paintbrush or paint pens. If you want to use a pencil first, that's fine.

Once you've painted your design and let it dry, you can start adding the finer details of the design.

When you are happy with your rock art masterpiece, set it aside to dry and start another rock!

After all the decorative rocks are completely dry, seal the entire rock with a spray-on-sealer or Mod Podge.

For Best results, I use two coats of sealer.
Here are a few more rock painting tips:
Let paint completely dry in between layers. That way, your paint will be less likely to smear.

If you are unsure what color to use for your base color, I suggest using white paint or a light color such as light blue or yellow as a base.

That way, your design will have more contrast.

Let paint completely dry in between coats of paint. That way, your paint will be less likely to smear.

If you are painting words on your rock, consider painting a base color for your design. Painting a base color before the lettering will help your design pop!

Use the eraser on a pencil or q-tips to make polka dots with paint if you don't have paint pens.
4. Let Rocks Dry + Clean Up
Once you've finished painting your rocks, let them dry completely before sealing (See below)

While waiting for your rocks to dry, don't forget to clean up your workspace!

The great thing about using acrylic paint to paint your rocks is that acrylic paint cleans up easily with soap and water.

Clean your brushes thoroughly and put on a paper towel to dry them.
5. Seal Your Painted Rocks
After your rocks have dried completely, it's time to seal them to give them a beautiful finish and to protect them for years to come.
How to Seal Painted Rocks
I have found that the best way to seal painted rocks is to spray them with a clear acrylic finish. I usually spray two coats.
How to seal painted rocks with spray-on-sealer:
Let rocks dry completely (overnight is best)
Make sure rocks are dust free
Apply two coats, letting the first coat dry for at least an hour (follow instructions on the can)
I like both gloss and satin finishes.
What to do with Painted Rocks
Put your painted rocks in your garden
Use painted rocks as a paperweight
Give a painted rock as a gift!
Leave your rock somewhere for another person to find and enjoy.
Conclusion: How to Paint Rocks with Acrylic Paint
Alrighty then! I've covered everything you need to know about rock painting and how to paint rocks!

Rocking painting is always a fun activity that never gets old.

Are you going to paint rocks? If you do, please hop over to my Instagram and share photos of your painted rock masterpieces!

Let me know in the comments below!
Thanks so much for stopping by!
Until next time, remember, YOU ROCK! (get it?) LOL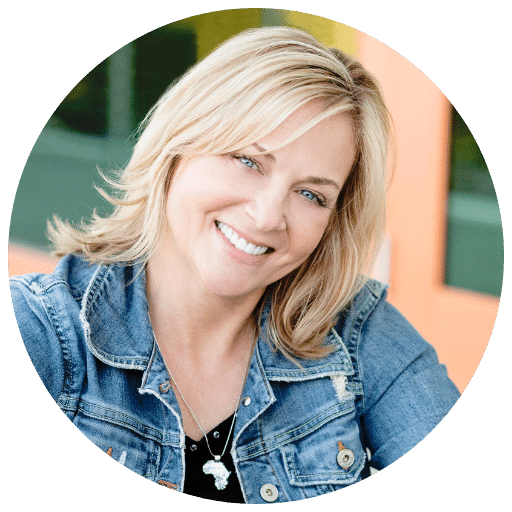 I've been keeping it real since 1963. 🙂

I'm a child of God, a wifey, mama, grandma, full-time creative, domestic engineer, and self-care enthusiast.
I am obsessed with all things makeup and skincare and love getting my hands dirty out in the garden, my art room, or in the kitchen, whipping up something yummy for the fam.

I'm always down to chat and love collaborating with other creatives and brands alike!
Feel free to reach out anytime!