The Best Multivitamins for Women Over 50+
Looking for the best multivitamins for women over 50? You've come to the right place!

I promise you that I've done my due diligence and have much to share with you about vitamins and supplements for mature women (because we need all the help we can get!)

I'm spilling all the tea about some of the best multivitamins for women over 50 available on this planet, or any other for that matter! 🙂
This post may contain affiliate links. Read disclosure here
A deep dive into all things health-related
Over the years, I've learned a thing or two about vitamins and supplements. Time is our greatest teacher.

In my mid-forties, I was suddenly faced with health issues that forced me to dive into all health-related things.
It was then that I made some big changes.

I started eating gluten-free, switched up my exercise program by adding yoga to the mix, cut as much stress out of my life as possible, and added a new supplement regimen that was well-rounded to my needs—supplements of high quality.

When I say high quality, I'm talking non-GMO, no additives, no soy, no wheat- NO JUNK!

Related article: The best supplements for women over 50+
When we know better, we do better.
What worked in our 20s, 30s, and even into our 40s-Won't cut the mustard once you hit 50 and beyond. Our bodies change, and so do our needs.

And thank God there are better, higher-quality supplements available to us these days.
Remember Flintstones Vitamins?
Remember Flintstone Vitamins? I just loved those. I think we all took flintstones vitamins back in the day?!

I loved them so much that I even gave them to my kids until I realized I was missing the boat.

But, as I said, when we know better, we do better. Thank you, Mia.
Prenatal vitamins (the 20s and 30s)
In my late teens and early twenties, I only remember taking vitamins while staying with my Grandmother.

She was a huge believer in supplements.

It wasn't until I was pregnant with my first kiddo at age 21 that I got serious about taking vitamins daily, realized the importance of a good night's sleep, and even became aware of what I put in my mouth.

Motherhood was a game-changer for me. How about you?

Based on my doctor's recommendation, I continued to take those prenatal vitamins through my mid-thirties and then switched to good ol' women's one a day!
Women's one-a-day multivitamin (the 40s)
First, let me be 100% clear. I don't think there is anything wrong with women's one-a-day vitamins. I know that there are better, no MUCH BETTER choices available.

I took women's one-a-day vitamins for at least five years until I learned I have many food allergies and a sensitivity to wheat.

At the time, the Women's one a day I was taking contained soy, wheat, and many additives that I could not pronounce.

A chiropractor, of all people, urged me to look into non-GMO, gluten-free, additive-free options.

She also told me the importance of a good probiotic, which I knew almost nothing about.

True life confessions: I thought eating yogurt covered my bases on the probiotic front.
We've come a long way, baby!
Thankfully vitamins have come a long, long way since the 90s! Not to mention that information is more readily available via the interwebs.

Don't you just love technology?!

There are more choices available to us than ever before.

That said, let me tell you about today's four absolute best multivitamins for women over 50!
Shop Multivitamins for women

The Best Multivitamin for Women Over 50+
This is the multivitamin that I currently take! LOVE IT!

Vitamin Code 50 and wiser women's multivitamin includes whole food vitamins, minerals, a fruit and veggie blend, and live probiotics and enzymes for extraordinary health and vitality.
Supports breast and thyroid health, bone strength, and healthy heart & blood pressure with a synergistic blend of vitamins and minerals, such as vitamins A, C, D, E, and K1, plus B vitamins, Folate, Biotin, and Zinc
Specifically formulated to meet the unique needs of women over 50.
Non-GMO and NSF Certified Gluten-Free
The Best Vegan Multivitamin for Women
Garden of Life's Mykind Organics Women's multivitamin is a wonderful vegan multivitamin for women.

Specially formulated one-a-day women's multivitamin that promotes energy, metabolism, blood, and heart health, plus radiant skin and nails, with nutrients from whole foods.

Vegan women's multivitamin with 15 vitamins and minerals at 100% of the Daily Value (DV) or higher, including Folate, Biotin, Vitamins A, C, D3, K, B6, and B12 for energy and metabolism, with 2.5 mg of Iron.

CERTIFIED ORGANIC MULTIVITAMIN.
Multivitamin for Women 50 plus: This once-daily tablet is packed with vitamins, minerals, and superfood botanical blends to maintain your daily wellness and vitality!
IMMUNE SUPPORT: With clinical-strength Astaxanthin, Vitamin C, and immune-boosting beta-glucans from fermentation
Nourishes women 50 and over with immune, heart, energy, eye, bone, brain, hormone, and digestion support.
EASILY DIGESTIBLE: Women's multivitamin is fermented with probiotics and whole foods–gentle enough to take any time, even on an empty stomach
Check it out >
This once-daily complete multivitamin contains essential vitamins and minerals to support strong, healthy, and maturing bodies.
Once-daily complete multivitamins for active adults.
Vitamin B complex boosts energy + helps with stress.
Made with probiotics + enzymes for easy digestion.
Free of gluten, sugar, lactose, dairy, wheat, and artificial additives.
Rainbow light has a complete line of supplements specially formulated for healthy aging.
Multivitamins for women

The Best Multivitamin for Women Over 50+
So many multivitamins and supplements are on the market today that it can be hard to discern what is best. It's just mind-boggling!

It's taken me a ton of research and personal experience to develop this list of four best multivitamins for women over 50.

If you've made it through this article, I'm guessing you are considering a new multivitamin?!

I hope you consider adding one of these multivitamins to your daily health regimen.
You will be glad you did!

Until next time,
Be well.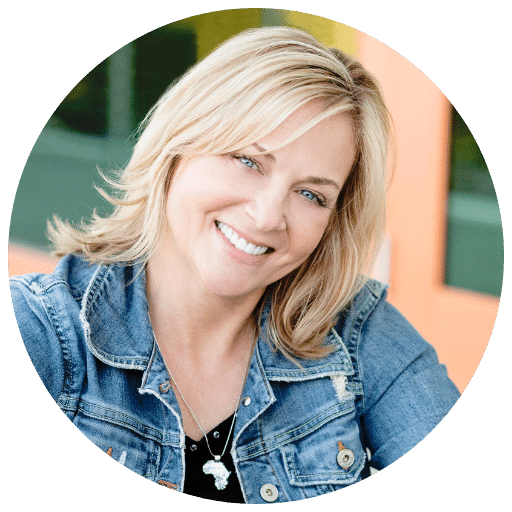 I've been keeping it real since 1963. 🙂

I'm a child of God, a wifey, mama, grandma, full-time creative, domestic engineer, and self-care enthusiast.
I am obsessed with all things makeup and skincare and love getting my hands dirty out in the garden, my art room, or in the kitchen with my hubby whipping up something yummy for the fam.

I'm always down to chat and love collaborating with other creatives and brands alike!
Feel free to reach out anytime!