How to Wear a Denim Jacket Over 60 + Best Jean Jackets
Age shouldn't be a barrier in fashion, and the versatile denim jacket is a testament to that. Denim jackets are not just for young girls, y'all!
The good news about denim jackets is they are iconic and 100% transcend time, trends, and age brackets. I promise!
So, whether you're new to denim jackets or looking to reinvent your style, this guide will show you how to wear a denim jacket over 60 and confidently embrace this timeless piece.
From selecting the perfect fit and understanding different styles to explore various ways to style it for every season, let's embark on this stylish journey together!
This post may contain affiliate links. Read disclosure here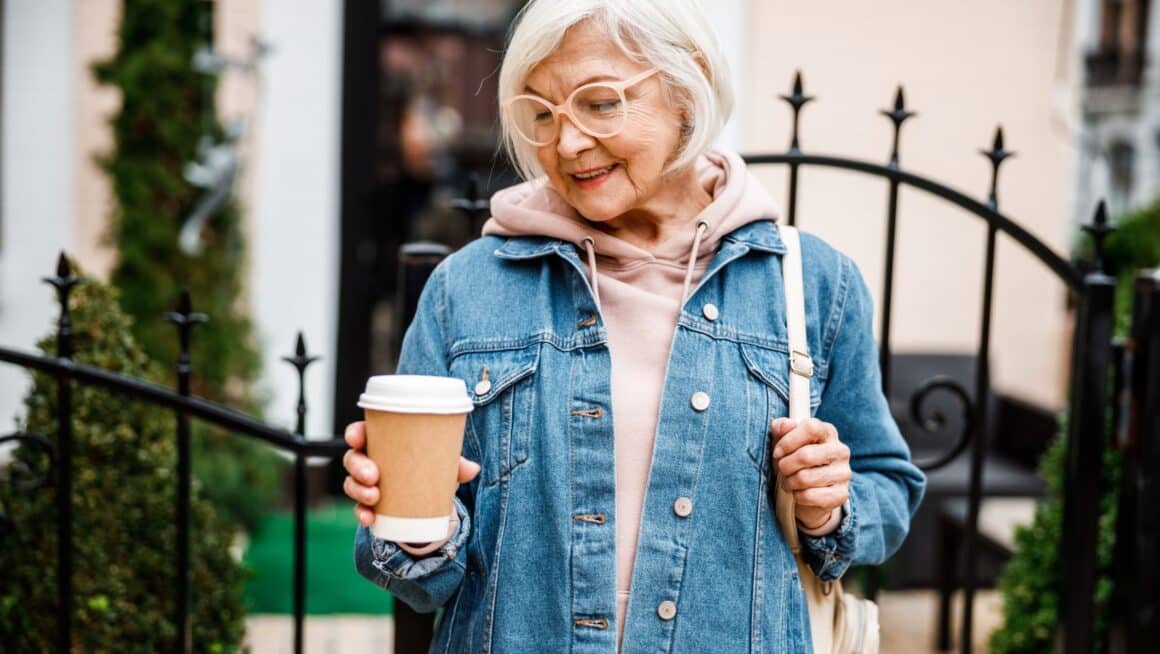 The Denim Jacket: A Timeless Wardrobe Staple at any age!
Denim jackets are a style staple that has withstood the test of time, continually evolving while maintaining their timeless appeal.
They transcend age, style preferences, and even seasons. But what makes them such a universally loved wardrobe must-have? Let's delve into it.
Celebrities Over 50+ are Wearing Denim Jackets.
People of all ages love denim jackets, and many fabulous female celebrities over 50 are frequently seen embracing this versatile piece.
These are just a few examples of celebrity women out there rocking denim jackets these days:
-Meghan Markle (41) has been spotted wearing denim jackets on multiple occasions, showcasing her chic and casual style.
-Helen Mirren (77), known for her timeless elegance, has been photographed wearing denim jackets in a sophisticated and classy manner on numerous occasions.
-And the beloved actress Jennifer Aniston (54) has been seen effortlessly styling denim jackets, adding a laid-back cool to her outfits.
Denim Jackets are a Versatile Wardrobe Staple
Perhaps the biggest strength of the denim jacket lies in its remarkable versatility.
A good denim jacket is one of the most versatile pieces in your closet, no matter your age!
Jean jackets can be dressed up or down, layered in winter, or thrown over a summer dress, making them a year-round option.
This adaptability makes it appealing to people of all ages and style inclinations.
-Endless Styling Options for women of all ages
Whether you want to go classic with a white tee and jeans, add an edge to a feminine dress, or layer it over a cozy sweater, a denim jacket works with almost everything.
The variety of styles and colors also adds to the mix-and-match potential.
-Durability and Comfort
A good quality denim jacket can last for years, if not decades, making it a great investment.
Like a good pair of jeans, denim tends to soften and become more comfortable so that a well-loved jacket can feel like a second skin.
-Transcends Fashion Trends
While ever-changing trends often dictate the fashion world, the denim jacket remains relatively untouched.
The denim jacket is a classic piece that maintains relevance irrespective of the current fashion fads, making it a timeless addition to any wardrobe for women of all ages.
​-Perfect for Every Body Type
Denim jackets come in various cuts and fit, making it easy to find one that flatters any body type.
Whether you prefer a fitted classic cut, a trendy oversized fit, or a waist-defining cropped style, there's a denim jacket that'll make you feel fabulous.
Best Type of Denim Jacket Based on Body Type
Like any other piece of clothing, the correct type of denim jacket can accentuate your assets and make you feel comfortable and confident.
Here's a list of which styles tend to flatter different body types the most.
Apple-Shaped Body
An oversized or relaxed-fit denim jacket that falls slightly past the waist can create a flattering silhouette for apple-shaped bodies.
A nice denim jacket skims over the midsection without clinging, providing a comfortable fit.
Pear-Shaped Body
A structured denim jacket with a defined waist helps balance the wider hips typical of a pear-shaped body. Consider styles that hit right at or slightly above your hips to draw attention upward.
Rectangle-Shaped Body
For rectangle-shaped bodies, a cropped or cinched waist denim jacket can add some curves
Look for styles with details like pockets or stitching on the chest or hips to create a more defined silhouette.
Hourglass-Shaped Body
Hourglass bodies are well-balanced with a defined waist. A fitted or belted denim jacket that highlights this natural waistline can be a great option.
Tall Body
Longer or oversized jackets harmonize with a tall frame. Denim trench coats or dusters can be a fashionable choice.
Petite Body
Take it from me; a cropped denim jacket can work wonders for petite frames without overwhelming the figure. I am 5′ 4″ (on a perfect day), and I've got six cropped denim jackets in my closet!
A cropped jacket can create an illusion of longer legs, especially when paired with high-waisted bottoms.
Exploring Denim Jacket Styles: Up Your Denim Jacket Game!
The world of denim jackets is surprisingly versatile.
They come in various styles, fits, and washes, each with unique charm and flair.

Whether you're after a classic look or a trendy statement, there's a denim jacket out there for you.
Denim jackets come in various styles to suit every personality and occasion.
Your denim jacket can be as unique as you are – choose a style that resonates with your fashion sense and comfort level.
Different styles the denim jackets for over 60:
The classic denim jacket is the quintessential style that probably comes to mind when you think "denim jacket."
Usually, mid-length and hitting at the hip, this style is characterized by a straight fit, button closures, and often dual chest pockets.
Versatile and timeless, it's the go-to choice for many.
The trucker jacket is an offshoot of the classic style.
Featuring a cinched waist and a slightly boxier fit. Its pointed flap pockets and 'V' stitching define it, providing a rugged yet stylish look.
Cropped Denim Jacket
You can opt for the cropped denim jacket for a more modern twist. As the name suggests, it's shorter and typically hits above the waist.
It's a perfect style to pair with high-waisted bottoms or over-dresses.
Oversized Denim Jacket
The oversized denim jacket provides a relaxed, laid-back vibe. It's larger and longer than the classic style, often extending to the thighs.
A relaxed fit is perfect for a casual, street-style look and for layering over chunky knitwear.
Distressed Denim Jacket
Distressed or ripped denim jackets are for those who like to add some edge to their style.
They come with frays, rips, or washed-out spots that give them a lived-in, vintage look.
A denim blazer is a chic and versatile twist on the classic blazer.
It combines the casual charm of denim with a more tailored and refined silhouette. This makes it a stylish choice for older women who appreciate timeless fashion.
The denim blazer offers a timeless and enduring look that transcends age, allowing older women to embrace a chic and sophisticated style.
It's a versatile piece that can be dressed up or down, making it suitable for various occasions. With its comfort and durability, the denim blazer is a practical choice for everyday wear.
When it comes to denim jackets, they aren't all cropped or waist-length
Longer styles offer a chic twist on the classic wardrobe staple, providing extra coverage and a unique fashion statement.
A longer-style denim jacket can be a great addition to anyone's wardrobe, fitting a range of body types and personal styles.
Longer denim jackets can complement various body types and styles.
The denim trench coat is a stylish fusion of a classic trench coat's elegance and a denim jacket's casual charm.
It usually extends to the mid-thigh or even the knees and is often belted at the waist, giving it a polished look.
Denim Parkas take a casual, cool turn with the parka style.
It's longer, often hip-length or lower, and typically features a hood.
It can come in various washes, from light to dark, and might even include a warm lining for those chillier days.
Oversized Long Denim Jacket
An oversized long denim jacket is an elongated version of the popular oversized style.
This roomy, relaxed-fit jacket usually reaches the thighs and is perfect for creating a trendy, laid-back look.
Exploring Different Denim Washes
Denim washes can significantly impact the overall look and feel of your jacket.
Here is a quick run-through of the different denim washes:
Raw or Dry Denim
Raw denim hasn't undergone any washing or distressing process post-dyeing. It's stiff, dark, and fades naturally based on your wear patterns, making each piece uniquely yours.
Rinse Wash
Rinse-wash denim undergoes a simple rinsing process after dyeing to remove excess dye and prevent color bleeding.
The result is clean, dark denim that maintains a raw look but is softer and more comfortable.
Mid Wash
Mid-wash denim, or medium wash, has a moderate wash, resulting in a more casual, worn-in look than raw or rinse wash. It's a versatile choice and an everyday shade for many denim jackets.
Light Wash
Light-wash denim goes through longer washing and often bleaching processes to achieve a lighter, more faded color. It has a relaxed, casual vibe, perfect for spring and summer.
Acid Wash
Acid wash denim has a high-contrast, speckled appearance due to a process that involves soaking the denim in chlorine.
This retro-inspired wash enjoyed popularity in the 80s and has made a recent comeback in streetwear.
Stone-Washed
Stone-washed denim is a popular style of denim that has a unique, vintage-inspired appearance.
Stone-washed denim has been a beloved choice for many years, offering a casual and relaxed aesthetic that adds a touch of nostalgia to any outfit.
Vintage or Distressed Wash
Distressed or vintage wash denim simulates natural wear and tear through various techniques, resulting in a well-worn, lived-in look. This process can result in anything from slight fading to prominent rips and holes.
Black, White, and Colored Denim
Black denim offers a sleek and modern look. It's versatile, pairing easily with almost any color or pattern. Whether it's raw, washed, or distressed, a black denim jacket can add an edgy appeal to your outfit.
White denim is a crisp and clean option, ideal for spring and summer but can work year-round. It's perfect for a light, fresh look and pairs wonderfully with bold colors or softer pastels.
Different colors of denim open a whole new realm of possibilities.

From subdued neutrals like grey or olive to vibrant hues like red or purple, colored denim jackets can help you express your style and add a pop of color to your outfit.
I love, love, love this bright pink denim jacket!
Embellished Denim Jackets
Embellished jean jackets are a stylish twist on the classic denim jacket.
They feature unique decorations like beads, sequins, embroidery, patches, or studs, adding a touch of glamour and individuality to your outfit.
With endless possibilities for customization, embellished jean jackets allow you to express your creativity and stand out with style.
They elevate any outfit, from simple jeans and a T-shirt to dresses and skirts.
These jackets are a versatile way to showcase your style, infuse joy into your wardrobe, and make a fashion statement.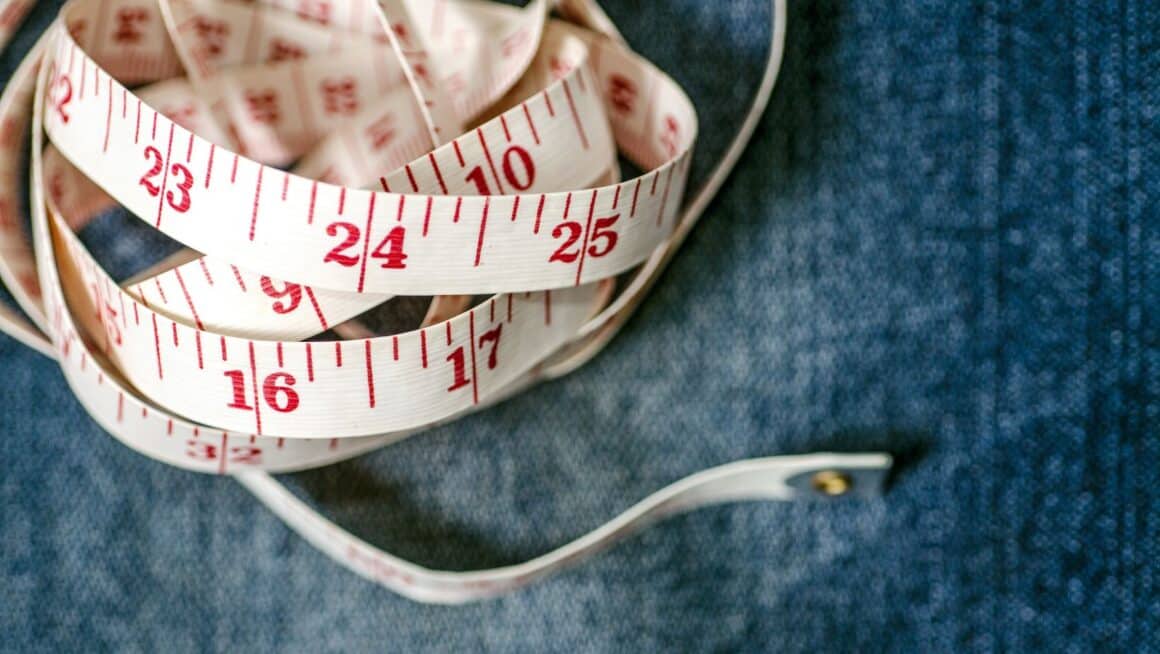 Finding the Perfect Fit: Your Denim Jacket Guide
You know the saying: "Fit is everything," and when it comes to a denim jacket, truer words have never been spoken!
A well-fitted denim jacket can be the workhorse in your wardrobe, effortlessly elevating your style quotient.
Let's dive into the nitty-gritty of finding the right fit:
Understanding Denim Jacket Styles
Denim jackets come in various styles, each offering a unique fit. Classic, cropped, oversized, distressed – the list goes on.
Understanding the different styles will help guide your choice. Remember, choose a style that reflects your fashion sensibility.
Measurements Matter
The key to a great-fitting jacket is knowing your measurements.
Essential factors include shoulder width, chest size, waist size, and sleeve length. You should also take into account the jacket length you're comfortable with.
Shoulders Should Fit Just Right
For a perfect fit, the shoulder seams of your jacket should align with the edges of your shoulders.
If the seam hangs off, the jacket is too big; if the seam is closer to your neck, the jacket is too small.
A perfect shoulder fit gives a neat, structured appearance.
The Sleeve Length Check
The right sleeve length is crucial. Typically, it should end just at your wrist. If it's too long, it may give an oversized look unless that's what you're aiming for.
If it's too short, the jacket may appear small or ill-fitting.
Consider the Jacket Length
The length of the jacket can vary based on the style.
Classic denim jackets typically hit right at the waist. However, cropped styles sit above the waist, while oversized versions can reach the hips. Choose a length that complements your body type and outfits.
Room for Movement
While a denim jacket should be snug, it shouldn't restrict movement.
You should be able to hug yourself and move your arms around comfortably.
If you plan to layer, ensure enough room for that cozy sweater underneath!
Tips for Shopping for a Denim Jacket Online
Shopping for a denim jacket online can be a breeze if you know the right tricks!
It offers a world of options right at your fingertips from the comfort of your home.
How to find your perfect denim jacket Online:
Know Your Measurements
First and foremost, know your measurements. Remember, sizes can vary from brand to brand.
Having your measurements (shoulders, chest, waist, and sleeve length) handy will help you refer to the brand's specific size chart and make a more informed decision.
Decide on the Style
As we discussed earlier, denim jackets come in numerous styles.
Whether you prefer a classic, cropped, oversized, distressed, or trench will influence your online search.
Look for Detailed Product Descriptions
A good online store will provide detailed product descriptions, including the jacket's material, fit, and features.
This information can give you a clear idea of what to expect.
Check the Washing Instructions
Denim jackets come with various washing instructions depending on the wash and detailing. Some may be machine washable, while others may require professional cleaning.
Make sure you're comfortable with the care requirements before purchasing.
Examine the Product Photos
Look closely at the product photos.
They can provide much information about the fit, length, color, and jacket style.
Check if photos are from different angles and on a model to understand how it might look on you.
Read Customer Reviews
Customer reviews can be a treasure trove of information.
They often cover aspects like fit, comfort, color accuracy, and overall satisfaction. Some reviewers might also post photos, giving you a real-life view of the jacket.
Understand the Return and Exchange Policy
Even with all the preparations, there's a chance that the jacket might not be a perfect fit or meet your expectations.
So, it's essential to understand the return and exchange policy of the online store.
Ways for Older Women to Wear a Denim Jacket
Styling a Denim Jacket for Every Season
A denim jacket is a chameleon adaptable to each season's style.
Let's explore how to wear and style a denim jacket over 60 By Season
Spring
Pair your denim jacket with a flowy floral dress or white jeans in spring.
It can also work great layered over light sweaters on cooler days.
Try a light or mid-wash denim jacket for a fresh, spring-ready look. Wear it with a classic pair of white sneakers or strappy sandals.
Summer
Use your denim jacket as a stylish layer in summer over tank tops, a plain white tee or a cute sundress. Consider tying it around your waist during the day and slipping it on once the evening chill sets in
A light wash or white denim jacket can complement the sunny season.
In the evening, pair with your favorite light wash mom jeans or boyfriend jeans with a pair of flip flops for a super casual look of Summer.
Fall
In the fall, your denim jacket is perfect for layering over a flannel shirt, turtleneck, or cozy knit sweater.
Pair a classic denim jacket with darker tones like burgundy, mustard, or brown that match the autumn leaves.
A black or dark denim jacket fits well with the autumnal aesthetic—style with a pair of dark brown leather loafers or booties.
Winter
Wear your denim jacket under a winter coat for added warmth and style in winter, or opt for a fur-lined or oversized denim jacket that can accommodate layers underneath.
Pair a flannel-lined denim jacket with black jeans or skinny jeans and a pair of knee-high boots or booties.
From Casual Outfits to a Dressier Look: A Great Denim Jacket Can Do It All!
Casual Outfit Ideas
A denim jacket can elevate your casual outfit to new heights. Whether heading out for a casual day out or running errands, these denim jacket outfit ideas can keep you looking stylish and comfortable.
Denim Jacket with T-shirt and Jeans
This is a classic casual outfit. Pair a blue denim jacket with a simple t-shirt and jeans for an easy, everyday look. Play around with different washes to avoid a monochromatic denim look.
Denim Jacket with Joggers
For a sporty, comfortable look, pair your favorite jean jacket with a comfy pair of joggers. This is an effortlessly chic ensemble perfect for casual outings or running errands.
Denim Jacket with Maxi Dress
Throw on your denim jacket over a maxi dress for a casual yet feminine look. This an excellent option for transitional weather when it's too warm for heavy layers but too cool for just a dress.
Denim Jacket with Shorts and a Tank Top
for a cute effortless summer outfit, pair your denim jacket with shorts and a tank top to make a quick and perfect combination every time.
The jacket adds structure to this breezy ensemble and can be easily removed as the day heats up.
Denim Jacket with Leggings and Sneakers
For a super casual look, combine comfort and style by pairing your denim jacket with leggings and a pair of cool sneakers.
This casual outfit is great for a day out running errands or for a casual lunch date.
Shop for Denim Jackets for Over 60:
Elevating Your Look: Dressing Up a Denim Jacket
While typically seen as a casual staple, a denim jacket can be dressed up for more formal or sophisticated occasions.
Ways to elevate a denim jacket and make it a part of your chic outfit.
Denim Jacket with a Little Black Dress
Pair your denim jacket with a classic little black dress for an instant touch of class.
Add some high heels and elegant jewelry to complete this stylish outfit.
Denim Jacket with Tailored Trousers
Pair your denim jacket with tailored trousers for a smart-casual look. A silk blouse or a button-down shirt will add a touch of sophistication.
Denim Jacket with a Midi Skirt
Denim jackets pair beautifully with midi skirts.
Whether it's a flowy floral print for a boho look or a sleek pencil skirt for a more refined outfit, the contrast between the rugged denim and the feminine skirt can create a striking balance.
Denim Jacket with a Jumpsuit
Wear your denim jacket over a jumpsuit for a fashionable, one-and-done outfit.
Choose a jumpsuit in a sophisticated fabric like silk or linen and accessorize with heels and delicate jewelry.
Denim Jacket with a Maxi Dress
Pair your denim jacket with a maxi dress for a classy yet relaxed outfit.
Choose a dress in luxurious fabric or bold print, add some strappy sandals, and you have a perfect look for a dinner date or a special event.
How to Care For A Denim Jacket
Maintaining the style and quality of your denim jacket involves more than just regular washing.
With the right care tips, your denim jacket can maintain its fit and color, providing a timeless piece for years.
Limit Washing
Frequent washing can cause the color of your denim jacket to fade. Instead, consider spot-cleaning small stains and airing your jacket between wears. This will keep it fresh without unnecessary washes.
Cold Water Wash
When it's time for a full wash, opt for a cold-water cycle to protect the color and fabric. Don't forget to turn your jacket inside out before washing to prevent fading.
Consider Dry Cleaning
While many denim jackets are machine washable, some may require dry cleaning. Check the care label on your jacket to see if this applies. Dry cleaning can be a great way to maintain the quality and color of your jacket.
Air Dry
Avoid using a dryer, as the high heat can lead to shrinkage and fading. Instead, allow your jacket to air dry. Lay it flat or hang it up to dry to maintain its shape.
Use Wooden Hangers
Wooden hangers are great for storing your denim jacket. They help maintain the shape of the jacket and can absorb any moisture, which can keep your jacket fresh and ready to wear.
Avoid Ironing
Direct heat from an iron can damage the fabric of your denim jacket. If you need to remove wrinkles, consider hanging your jacket in the bathroom during a hot shower. The steam will help smooth out any creases.

FAQs: How to Wear a Denim Jacket Over 60
Q: What are the best brands of denim jackets?
There are many excellent brands known for their quality denim jackets.
Levi's or levi strauss, Gap, Madewell, Everlane, and Wrangler are just a few that have earned high praise for their durable, stylish denim jackets.
Q: How do I choose the right size of a denim jacket?
Choosing the right size of a denim jacket depends on your body type and comfort.
A denim jacket should fit comfortably across your shoulders and allow you to move your arms freely. It should button up comfortably without pulling but retain a flattering shape.
Q: Can I wear a denim jacket in winter?
Absolutely! Layering is the key to wearing a denim jacket in winter. Pair it with a cozy knit sweater or a warm turtleneck.
Layer it over a hoodie for a casual, warm look.
Q: Can I wear a denim jacket for a formal occasion?
While traditionally seen as a casual piece, a denim jacket can be dressed up for more formal occasions. Pair it with a dress or a blouse and trousers.
Consider dark-wash denim for a more formal look.
Shop Denim Jackets for Women Over 60
Conclusion: How to Wear a Denim Jacket over 60
Ultimately, learning how to wear a denim jacket over 60 comes down to personal style and comfort.
Age is merely a number and doesn't limit your fashion choices.
Denim jackets, with their timeless appeal and incredible versatility, are wardrobe staple regardless of age.
Whether dressing a denim jacket down for a casual outing or elevating it for a more sophisticated look, a denim jacket can do it all.

At 60, I still love denim jackets so much that I wore one for my bio headshot! 🙂 (see below)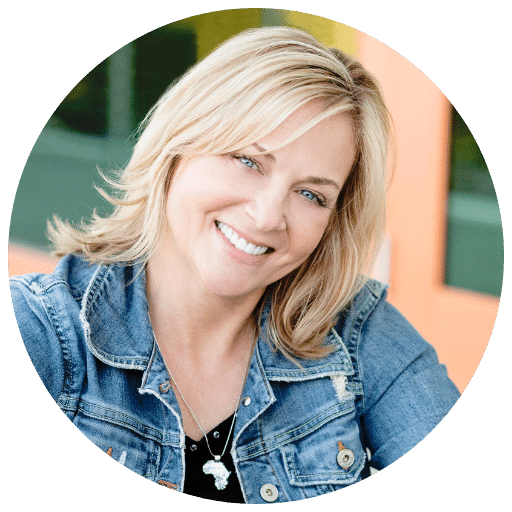 I've been keeping it real since 1963. 🙂

I'm a child of God, a wifey, mama, grandma, full-time creative, domestic engineer, and self-care enthusiast.
I am obsessed with all things makeup and skincare and love getting my hands dirty out in the garden, my art room, or in the kitchen, whipping up something yummy for the fam.

I'm always down to chat and love collaborating with other creatives and brands alike!
Feel free to reach out anytime!