The 15+ Different Types of Lipstick for a Perfect Pout
Welcome, beauty enthusiasts! In this article, in the complete guide, we'll explore the endless possibilities in the land of lipstick.
With a huge variety of lipsticks available, understanding the different types of lipsticks is the first step towards finding your signature shade and achieving the perfect pout.
From classic lipstick to new, trendy lipstick formulations, there is something for everyone!
This post may contain affiliate links. Read disclosure here
Different Finishes of Lipstick Finishes
When learning about the different lipstick types, it's essential to run through the list of lipstick finishes.
Matte Finish
A matte finish is smooth, shine-free, and offers a velvety texture. It's popular for those who prefer a sophisticated and long-lasting lip look. 
Matte finishes can be found in various lipsticks, such as matte lipsticks, liquid lipsticks, and some lip crayons.
Creamy Finish
A creamy finish is smooth and moisturizing and provides a lustrous appearance.
These traditional lipsticks offer a comfortable and hydrating feel on the lips while providing medium to full coverage.
Creamy finishes can be found in cream lipsticks, satin lipsticks, and lip crayons.
Glossy Finish
A glossy lipstick offers shine and lusciousness.
It provides a high-shine, reflective appearance, plumping and hydrating lips. Glossy finishes can be found in gloss lipsticks, some lip oils, and certain lip tints.
Sheer Finish
A sheer finish provides a subtle hint of color that enhances the natural look of your lips.
It offers a lightweight and translucent appearance, allowing your natural lip color to shine through. Sheer finishes can be found in sheer lipsticks, tinted lip balms, and some lip oils.
Satin Finish
A satin finish balances matte and creamy textures. It offers a soft, smooth, and slightly sheen appearance on the lips.
Satin finishes can be found in satin lipsticks and some lip crayons.
Metallic Finish
 metallic lipsticks offer a shimmery and reflective appearance, creating a bold, eye-catching lip look. It adds a touch of glamour and dimension to your lips.
Metallic finishes can be found in liquid lipsticks, crayons, and palettes.
Frosted Finish
Frosted lipstick or pearl lipstick provides a pearlized or frosty appearance with a subtle shimmer.
It offers a unique and luminous effect on the lips. Frosted finishes can be found in certain lipsticks and lip palettes.
Transfer-resistant, long-lasting color
Transfer-resistant lipstick, also known as long-lasting or smudge-proof lipstick, is a type of lipstick that's designed to stay put once it's applied.
It's formulated with special ingredients that help it adhere to your lips and resist transferring or smudging onto other surfaces, such as cups, clothes, or even the cheek of a loved one you may give a sweet kiss to.
The magic behind transfer-resistant lipstick lies in its unique formula. It often contains ingredients that create a thin film on the lips, ensuring the color stays intact and doesn't easily transfer.
Some transfer-resistant lipsticks also have a matte or semi-matte finish, contributing to their longevity.
While transfer-resistant lipsticks can last for long hours, it's essential to note that the level of transfer resistance can vary depending on the specific brand and formula.
Some may provide a completely transfer-proof experience, while others may have a slightly lower resistance level.
Here are some of my favorite Long-Lasting Lipsticks:
The Best Types of Lipstick
Cream lipsticks are known for their creamy and hydrating formulas. 
Creamy lipsticks have a smooth and even application, leaving a soft and lustrous finish on the lips. Cream lipsticks are an excellent choice for dry lips, offering moisture and nourishment.
These lipsticks typically have medium coverage and are available in various colors.
Matte lipsticks have gained immense popularity in recent years. They offer a velvety finish without any shine or gloss. 
Matte lipsticks are known for their long-lasting formulas, making them great for all-day wear. 
Matte formula lipsticks are available in shades, from subtle nudes to bold and vibrant colors, allowing you to experiment with different looks.
Here are a few of my all-time favorite matte lipsticks:
Liquid formula lipsticks are known for their intense pigmentation and long-lasting properties. They usually come in a liquid form but dry down to a matte or semi-matte finish.
Liquid lipsticks offer excellent color payoff and are smudge-proof, making them a favorite among makeup enthusiasts.
They are available in various shades, including metallic and glitter finishes.
Sheer lipsticks provide a light wash of color, giving your lips a natural and effortless look.
They have a translucent formula that enhances the natural color of your lips while adding a hint of tint. 
Sheer lipsticks are perfect for everyday wear and for those who prefer a more subtle makeup look.
Satin lipsticks strike a balance between matte and creamy formulas. They offer a soft and smooth texture with a slight sheen. 
Satin lipsticks provide comfortable wear and are known for their moisturizing properties.
Lip glosses are all about shine and lusciousness. They provide a high-shine finish, making your lips appear plump and hydrated.
Gloss lipsticks can be worn alone or layered over other lip products to add dimension.
Lip stains are known for their long-lasting and transfer-proof formulas. Lipstick stains leave a stain of color on your lips, providing a natural-looking tint that lasts throughout the day.
 Lip stains are perfect for those who prefer a low-maintenance makeup routine and want their lip color to stay put.
Lip tints have gained popularity for their natural and effortless look.
They provide a sheer wash of color that mimics the natural flush of your lips. Lip tints are lightweight and comfortable and often come in liquid or gel formulas.
They offer a subtle pop of color and can be layered for a more intense shade. 
Tinted Lip Balms
Lip balm with a tint offers a combination of hydration and color.
They provide a softer look and a subtle hint of color while nourishing and protecting your lips with aloe vera and vitamin E.
Lip balms with a tint are ideal for those who want to moisturize their lips while adding a touch of color and are perfect for everyday use.  
If you don't want color, reach for regular lip balm.
Here are my favorite tinted lip balms:
Related article: Lip Balm vs. Chapstick: Which is best?
Lip Oils
Lip oil combines the goodness of oils with a touch of color and shine.
It's designed to provide deep hydration and moisturization to your lips, leaving them feeling soft, smooth, and oh-so-kissable.
The formulation of lip oil typically consists of a blend of nourishing oils such as jojoba oil, coconut oil, argan oil, or other plant-based oils.
These oils are known for their moisturizing properties and ability to condition and replenish the delicate skin on our lips.
Its lightweight and non-sticky texture sets lip oil apart from other lip products. It glides on smoothly and effortlessly, providing a glossy finish without feeling heavy or greasy.
It's like giving your lips a little spa treatment!
Lip Plumpers
Lip plumpers are lip products that give your lips a temporary plumping effect.
They contain ingredients like cinnamon or peppermint that cause a tingling sensation, increasing blood flow and making your lips appear fuller. The plumping effect is temporary, lasting a few hours.
 Lip plumpers, like glosses or balms, come in various forms and offer a glossy finish.
They're a fun option for a temporary boost, but remember to follow instructions and be aware of any sensitivities.
I don't use lip plumpers very much but when I do, I like City Beauty City Lips ClearPlumping Lip Gloss. 
Lipstick Pencils (or Lip Liner)
A lipstick pencil is a versatile lip product that is pencil-like. It combines a lip liner's precision with lipstick's creamy texture.
A lip pencil allows for more control during application, making it easier to precisely outline of your lips or to change the shape of your lips.
Lip liner is a must-have tool for creating a flawless lip look. It helps define your lips, prevent lipstick from bleeding, and even extend its wear.
Simply choose a shade that matches your lips or lipstick, outline your lips, and fill them in. 
Lip liner is like a magic wand for a perfect pout!
Define your lips
One of the primary uses of a lip liner is to define the shape of your lips. It allows you to create precise lines, enhancing the natural contours and creating a polished look.
Prevent lipstick bleeding
Lip liners are like superheroes when it comes to preventing lipstick from bleeding or feathering outside the lip line. By outlining your lips with a lip liner, you create a barrier that keeps your lip color in check.
Shape your lips
Lip liners give you the power to reshape your lips and achieve your desired look. You can subtly enhance your cupid's bow, balance unevenness, or even make your lips appear fuller by slightly overlining.
Create ombre effects
Lip liners offer versatility in creating unique lip looks. You can experiment with ombre effects by blending different lip liner shades together or using a lip liner that contrasts with your lipstick color.
Extend lipstick wear
Applying a lip liner all over your lips before your lipstick acts as a base, helping your lipstick adhere better and last longer. It's like giving your lip color extra staying power!
Wear it alone
Lip liners can be used as standalone lip color. They often have a matte finish that provides a subtle yet sophisticated look. So, on days when you want a no-fuss lip option, just fill in your lips with a lip liner and you're good to go.
Mix and match
Lip liners are versatile tools that can be mixed and matched with different lipsticks. You can create unique combinations by layering lip liner and lipstick shades, adding depth and dimension to your lip look.
So, whether it's defining your lips, preventing feathering, or exploring creative lip art, a lip liner is your trusty sidekick.
Lip Crayon
 Lip crayons are a fun and convenient option for adding color to your lips. They come in a crayon-like form, making them easy to apply with precision and control.
Lip crayons usually have a creamy texture that glides smoothly onto your lips, offering rich pigmentation and a satin or matte finish.
They're perfect for on-the-go touch-ups and come in a wide range of shades, allowing you to create various lip looks effortlessly.
Lipstick Palette
Lipstick palettes are versatile for those who enjoy experimenting with different lip colors.
They typically contain multiple shades in a single are perfect for makeup artists or individuals who like to have multiple options at their fingertips, and are an excellent choice for any makeup kit.
Choosing the Right Lipstick Shade
 Here's a list of different lipstick colors, along with tips on finding the best lip shades for you.
Nudes: Nudes are versatile and natural-looking shades that complement a wide range of skin tones. To find your perfect nude shade, consider your undertone and choose a shade that closely matches your natural lip color.
Pinks: Pink lipsticks come in a variety of shades, from soft pastels to vibrant fuchsias. Fair skin tones can rock light pinks, while medium to deep skin tones can opt for richer or berry-toned pinks.
Reds: Red lipsticks exude confidence and timeless glamour. Darker shades of Classic reds suit most skin tones, while warmer, orange-based reds are stunning on warmer skin tones.
Berries: Berry shades encompass deep purples, rich plums, and intense burgundies. These shades add drama and sophistication to any look, and they're flattering on various skin tones.
Corals: Corals offer a fresh and vibrant pop of color. Fair to medium skin tones can opt for softer peachy corals, while deeper skin tones can go for bold, fiery corals.
Mauves: Mauve shades sit between pinks and purples, creating a soft and flattering look. They're versatile and suit a range of skin tones, from fair to deep.
Browns: Brown lipsticks range from light taupes to rich chocolates. Fair skin tones can try softer, nude-based browns, while deeper skin tones can rock deeper, warm-toned browns.
Plums: Plums offer a touch of mystery and allure. They vary from deep, vampy purples to softer, berry-toned shades. Experiment to find the right plum that complements your skin tone.
The Perfect Shade Based on Skintone
To find the perfect shade, consider the undertone of your skin. If you have warm undertones, opt for lipsticks with warm or golden hues.
For cool undertones, lean towards lipsticks with blue or pink undertones. Neutral undertones can explore a wide range of shades.
Additionally, don't be afraid to swatch and try lipsticks on your lips. Lighting and individual lip pigmentation can affect how a shade appears on you.
.Experimenting with samples or visiting beauty counters can help you discover shades that enhance your natural beauty.
Want to learn more about how to find the perfect shade of lipstick? Check out this article: How to find the Perfect Lipstick Shade for Your Skintone.
FAQs: Types of Lipstick + Finding the Best for You!
Q: How long does lipstick typically last on the lips?
A: The longevity of lipstick can vary depending on the formula and brand. However, most lipsticks last between 4 to 8 hours before requiring touch-ups.
Q: Can I mix different lipstick shades?
A: Absolutely! Mixing different lipstick shades can create unique and customized colors. Feel free to experiment and have fun with it.
Q: Are there lipsticks available for sensitive lips?
A: Yes, there are lipsticks specifically formulated for sensitive lips. Look for products that are fragrance-free, hypoallergenic, and dermatologist-tested. I love Honest Beauty's Lip Crayon!
Q: How do I prevent lipstick from feathering or bleeding outside my lipline?
A: To prevent feathering or bleeding, use a lip liner to outline your lips before applying lipstick. Additionally, opting for long-lasting or matte formulas can help reduce the chances of smudging.
Q: How can I keep my lipstick from bleeding?
A: To avoid lipstick bleeding, try these tips:
Prep your lips: Keep them smooth and hydrated with gentle exfoliation and lip balm.
Use lip liner: Outline and fill in your lips with a matching lip liner to create a barrier against bleeding.
Choose long-lasting formulas: Look for "long-lasting" or "smudge-proof" lipsticks for better staying power.
Apply thin layers: Layer your lipstick in thin coats, blotting with a tissue between each layer.
Set your lipstick: Lightly dust translucent powder over your lips to help it stay in place.
Avoid oily foods: Greasy meals can break down your lipstick, so be mindful of what you eat.
Carry touch-up essentials: Keep your lipstick, lip liner, and a small mirror handy for quick touch-ups.
Q: What is lip primer?
A: Lipstick primer is like magic for achieving a flawless lip look.
It's a prepping product that creates a smooth base for your lipstick. It fills in fine lines, enhances color payoff, and extends the wear time of your lipstick.
Just apply a thin layer before your lipstick, and enjoy a smooth and long-lasting lip color. Lip primer is the best way to achieve a flawless pout all day!
Conclusion: The 15+ Different Types of Lipstick and How to Find the Perfect One for You!
In this handy guide to the different types of lipstick, we've explored the diverse types of lipstick and shared practical tips along the way.
Now you're armed with everything you need to know to make your best choice.
So rock your favorite lipsticks, and let your pout shine!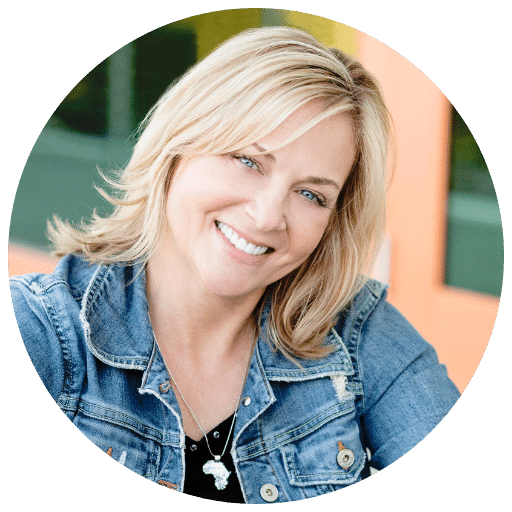 I've been keeping it real since 1963. 🙂

I'm a child of God, a wifey, mama, grandma, full-time creative, domestic engineer, and self-care enthusiast.
I am obsessed with all things makeup and skincare and love getting my hands dirty out in the garden, my art room, or in the kitchen with my hubby whipping up something yummy for the fam.

I'm always down to chat and love collaborating with other creatives and brands alike!
Feel free to reach out anytime!