The Best Self-Care Apps for Women in 2023
Oh, hi there! I'm so glad you're here!

Today I'm all about: The Best Self-care apps for women! Because life can be crazy messy sometimes, we as women need to keep up with our self-care. Am I right?!
Thankfully, there's an app for that! Ha!

There is an app out there for just about everything under the sun. But what are the best self-care apps for women?!
I'm so glad you asked!
I've curated a list of my favorite apps for women-2023 addition.
I have tried and tested each of these apps myself and believe they are all great additions to any self-care practice.
Let's roll!
This post may contain affiliate links. Read disclosure here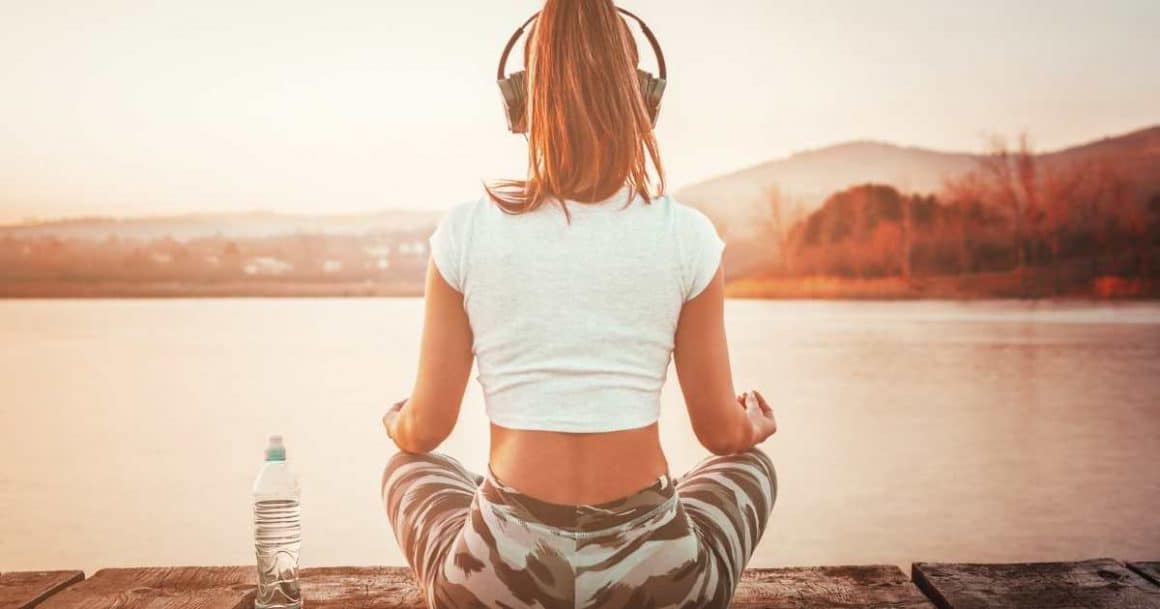 The Best Self-Care Apps for Women-2022
My Favorite Meditation Apps for Women:
It takes practice to master meditation. Thankfully, there are meditation apps for beginners that make it easier to establish a meditation routine quickly.
From guided meditations for sleep to simple breathing exercises, there are several excellent meditation apps for beginners who want to dip their toes into this ancient practice without too much friction.
First on my list for a good self-care/meditation app for women is Headspace.
Headspace Meditation App: Great for Beginners!
Headspace is an excellent meditation app for beginners, offering 10-minute meditation sessions that gradually get longer over time.

This app also has a wide variety of topics to choose from, so you can find the type of meditation that works best for you.

I love Headspace and have used it for many years.
The Headspace App Features:
MEDITATE. Learn to manage feelings and thoughts with the lifelong skill of everyday mindfulness, any time of the day.

SLEEP. Create the conditions for a more restful night's sleep with sleep casts, music, and other unique audio experiences.

MOVE. Train your body and mind simultaneously with exercises to strengthen your mental and physical well-being.

STRESS. Learn how to manage stress and anxious everyday feelings.

FOCUS. Get a clearer picture of what matters most with music and meditations designed to help boost your ability to focus.

WAKE UP. Inspiring stories and mini-meditations are delivered daily to help you start your morning right.

Key Points: The Headspace App Review:
I love Andy Puddicombe! Andy is the voice of all things Headspace. His voice is like butter!


I like The HeadSpace Interface. It's happy, clean, and easy to navigate.


The Headspace app creates a unique meditation practice based on my personal self-care goals and skill level.


I love the new daily wake-up content, which helps start the day on a mindful note by promoting healthy daily actions.

Headspace pricing:
The first 14 days are free! Then, The monthly plan is $12.00/month, or the Annual plan is $69.99/per year. More than fair!
Download Headspace here.
Related article: The Benefits of Daily meditation for women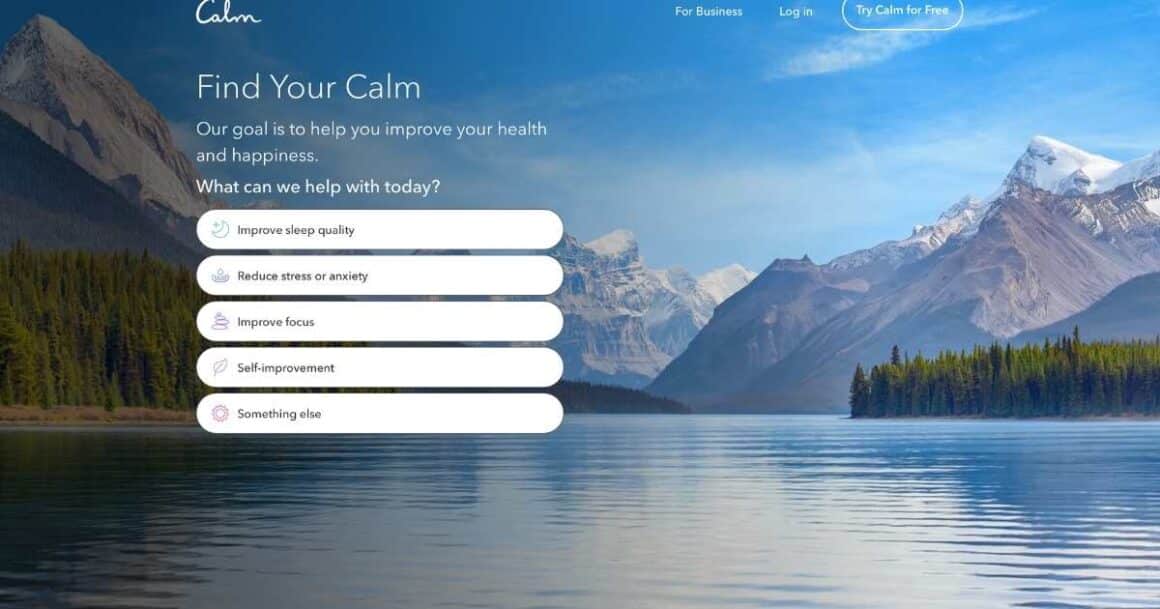 Calm Meditation App: I love it for so many reasons!
Calm is another popular app for women, focusing on mindfulness, relaxation, and more. All good things when we're talking self-care!

I would say 4 out of 5 of my girlfriends use the Calm app. It's just that good.

This meditation app for women features daily meditations ranging from 3 to 25 minutes, sleep meditations, breathing exercises, guided imagery, and many more.
The Calm Meditation App Features:
Meditation. Learn the life-changing skill of meditation

Sleep. Get more restful sleep and wake up feeling refreshed.

Music. Exclusive music to help you focus, relax and sleep

Body. Video lessons on mindful movement and gentle stretching

Masterclass. Audio programs taught by world-renowned mindfulness experts

Scenes. Nature scenes and sounds to enjoy while relaxing, sleeping, working, or studying
Key Points: Calm App Review:
The interface is Beautiful.


I love Tamara Levitt's voice. So friendly and calming.


I love the sleep stories! Try Lavender fields in the south of France.


The Masterclasses are fantastic!


The Free version is very limited. There is a free 7-day trial.

Pricing for the Calm meditation app:
7-Day Free Trial then $69.99 billed annually, cancel anytime. Or Calm for life! $399.99 billed once; get it forever!

*Calm offers a family plan! Six Premium accounts for $99.99/per year

Download Calm App for iPhone and Android.
Related article: The Eight Types of Self-Care and How to Practice Them
Insight Timer Self-Care and Meditation App
Insight timer is the #1 FREE app for sleep, anxiety, and stress!

Insight timer is another great option for daily meditation, as it offers a wide variety of free meditations that can help you relax and de-stress.

Insight timer is more than just a meditation app.
With 1000's of amazing professionals at your finger, tips-the possibilities are endless!
Insight Timer's Key Features:
GUIDED MEDITATIONS. 1000's of guided meditations at your fingertips.

LIVE EVENTS. Connect with the world's best teachers; live every hour of the day for free.

WORKSHOPS. Discover online group workshops to take your practice deeper. Hosted by world-class teachers and covering a diverse range of well-being topics, workshops are available for all experience levels.

IMPROVE SLEEP. Around one in three people suffer from mild insomnia. If you wake consistently at night or suffer from restless sleep patterns, these sleep meditations, talks, and music tracks will help calm the mind and relax the body in preparation for sleep.

MEDITATION MUSIC. Limitless music for your meditation practice.

MEDITATION FOR PARENTS. Practice these with your kids to help ease their nerves, boost their self-confidence, and sleep better.

COURSES. Transform your everyday well-being with 1,000+ multi-day online courses.

Yoga. Yoga classes of all kinds and every skill level.

Key Points: Insight Timer App Review
The Free Version is great! So great that you may not need the premium membership!
There are an endless amount of teachers and courses available.
I love the community feature and the quotes that pop up when opening the app!
The sleep meditations are the bomb!
The sound quality can be inconsistent and sometimes not great.
Pricing for Insight Timer
The insight timer app is free. However, you can purchase a member plus subscription for 7 days free, then $59.00/year ($5.00).

The Member plus subscription gives access to thousands of premium courses and features that help to support Insight Timer's teachers.
Member Plus Subscription Includes:
1,000+ Courses
Offline Listening (download before switching off)
Advanced player (remove fast forward & rewind limits)
Support the teachers (Half the subscription goes to teachers)

*Check out what CEO Christopher Plowman says about Insight Timer on their about page. It is truly inspiring!
Download Insight Timer app for iPhone and Android here.
Sanity & Self: A Self-Care App for Women!
Sanity & self app is another excellent self-care app for women! It's one of my all-time favs!
Here is where the name Sanity & Self comes from:
"Sanity" is feeling peace and empowered amidst your daily chaos. "Self" is the focus of you – your mind and soul. It's your self-care, self-love, self-healing, self-discovery, and self-empowerment, made to fit your day.

Oh-I love that!

The Sanity & Self self-care app for women offers an entire self-love library covering anxiety, stress, sex, relationships, confidence, and much more!

1000+ sessions guided by therapists, wellness professionals, life coaches, meditation gurus, sex educators, relationship experts, and many more!

So if you are looking for an all-around girl power self-care app for women, Sanity & Self is a fantastic option!
Sanity and Self App Features: Wellness for the inside-out!
RELATIONSHIPS & BREAKUPS Healthy relationships connect us to others. Bou ce back from heartbreak and find the love you deserve with expert guidance and support.

STRESS & ANXIETY Overwhelm and anxiety can deplete us. With daily rituals designed to let you breathe and take charge of your day

SELF-LOVE Self-doubt sabotages the joy we deserve. Our experts and audios help you let go of self-criticism, rediscover who you are, and love YOU!

MINDFULNESS When we feel present, we feel better. Make a habit of daily practices and mindfulness techniques to help you relax and refocus.

EMOTIONS Emotional health is central to our wellness. Gain insight into your deepest feelings, from grief to anger, and embrace emotional freedom.

SLEEP Poor sleep affects our energy & mood. Get the good night's sleep you've been craving with restful sleep sounds, meditations & stories.
Key Points: Sanity & Self App Review
It's all about women for women! I like that.
I have gained so much insight through this app! It's like a therapist in an app!
This app is an excellent tool for any self-care toolbox!
The "Free" version is weak. But there is a free 7-day trial.
Pricing for the Sanity & Self self-care app:
Sanity & self is $9.99/month or $59.99/year
What Sanity and Self Premium Membership:
Full unlimited access to all 900+ sessions.
The self-love library covers anxiety, stress, sex, relationships, confidence, and more!
Self-care anywhere with offline access to download sessions.
All sleep visualizations to get that good sleep you've been missing.
Support from dozens of experts in lifestyle, empowerment, relationships, fitness, and more!
Exclusive expert-guided journaling.
Certified fitness experts for sweating your stress away.
*I have had a subscription to Sanity & Self for years now! It's more than worth the spend for me. I listen to it in the car, on my morning walks, etc.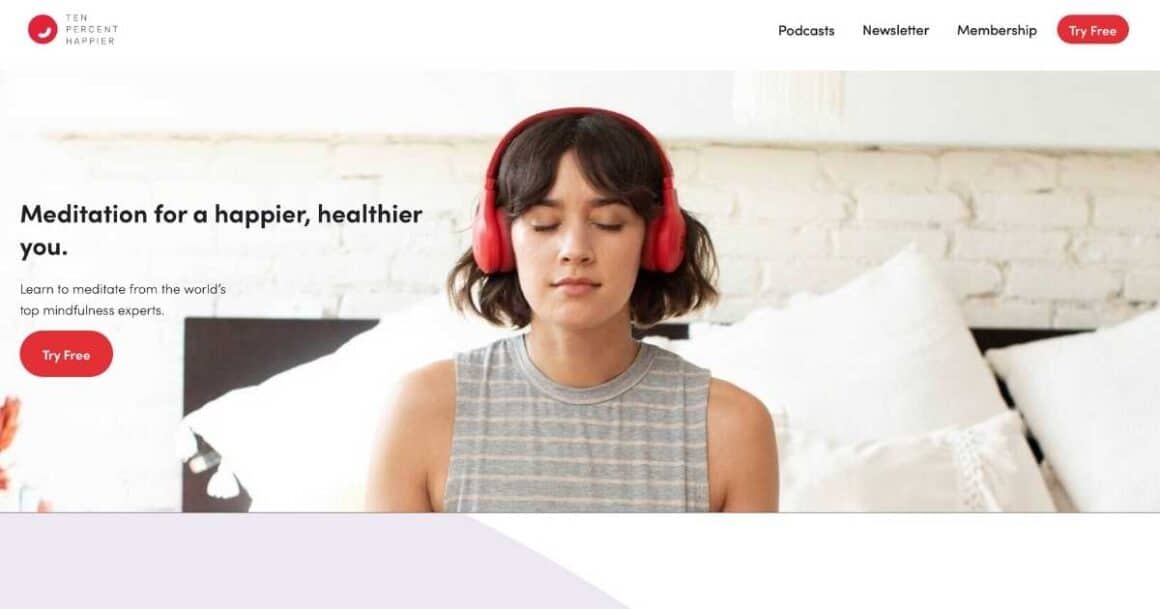 Ten Percent Happier App: For a Happier You!
With the Ten Percent Happier app, you'll discover guided meditations and practical teachings you can carry anywhere.

New to meditation? Ten Percent happier expert teachers will walk you through the basics, one breath at a time.

The Ten Percent happier meditation app teachers are renowned leaders in the field. And because everyone is different, they offer a variety of approaches so you can find the best for you.
Ten Percent Happier App Features:
GUIDED MEDITATION. Perfect for a beginner.

STRESS MANAGEMENT. Manage street levels through mediation.

HAPPINESS. Increase your capacity for joy, gratitude, and love.

SLEEP. Sleep meditations will help you quiet your mind at the end of a long day, so you can get to sleep quickly and wake up refreshed.

THE BOOK. After a panic attack on live TV, ABC news anchor Dan Harris had to make some changes. Harris recounts his journey from skeptic to meditator.

THE PODCAST. Ten Percent Happier publishes a variety of podcasts that offer relatable wisdom designed to help you meet the challenges and opportunities in your daily life. LISTEN HERE.
Key Points: Ten Percent Happier App Review:
The Ten Percent Happier interface is the bomb. I love it.
I like how the app designed a meditation practice for me based on my goals.
Unfortunately, I couldn't access any features without signing up for the trial. I was not too fond of that.
After the Free 7-day Trial, there is no monthly subscription available. Annual is $99. OUCH.
I love the courses and the Daily Dose.
The Sleep meditations are good. But for the price, I'm looking for GREAT.
Accessing the podcast through the app is nice, but it's unnecessary.
Pricing for Ten Percent Happier App:
Free 7-day trial. Then, $99/per year. There is no monthly subscription available.
My Fitness Pal
OMGISH! I can't say enough about the My Fitness Pal app! It is the best health and fitness for women in the world!

The My Fitness Pal is the best all-around health and fitness app available!
If you want to lose weight, tone up, lower your BMI, or invest in your overall health, then MY FITNESS PAL is for you!
The My Fitness Pal Apps Key Features:
LOG OVER 14 MILLION FOODS! See a breakdown of calories and nutrients, compare serving sizes, and discover how your food supports your goals.

LEARN. TRACK. IMPROVE. Keeping a food diary helps you understand your habits and increases your likelihood of hitting your goals.

LOGGING SIMPLIFIED. Scan barcodes, save meals and recipes, and use Quick Tools for fast and easy food tracking.

STAY MOTIVATED. Join the World's Largest Fitness Community for advice, tips, and support 24/7.

RECIPES + INSPIRATION. Get nutritionist-approved recipes and motivational workout tips from MyFitnessPal experts.

CONNECT WITH OVER 50 OTHER APPS. Easily link your MyFitnessPal account with apps that support your healthier lifestyle. It's not just about calories. It's about feeling better, looking better, and living better.

Key Points: My Fitness Pal App Review:
I love how I can keep track of my progress: Weight, measurements, and photos!
To be able to scan my food and magically have all the data to log is amazing!
I have My Fitness Pal connected to my Apple watch, which I love!
The price is fantastic and more than fair!
Pricing for the My Fitness Pal App:
1-month free trial! Premium subscription: $19.99 billed monthly or $79.99 billed yearly (save 67%)
Conclusion: The Best Self-Care Apps for Women.
In closing- I know there are many more self-care apps available for women- I know there are!

Today I have shared just a slice of the self-care apps out there. My personally curated, favorite, tried, and tested self-care apps for women!
I am confident that these apps for women will not disappoint, and they are more than worth the download for a look-see!

What Self-care app for women do you want to try? Let me know in the comments below.
Until next time, be well!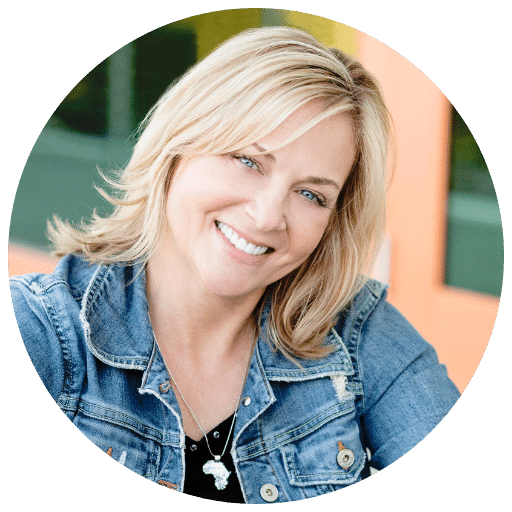 I've been keeping it real since 1963. 🙂

I'm a child of God, a wifey, mama, grandma, full-time creative, domestic engineer, and self-care enthusiast.
I am obsessed with all things makeup and skincare and love getting my hands dirty out in the garden, my art room, or in the kitchen with my hubby whipping up something yummy for the fam.

I'm always down to chat and love collaborating with other creatives and brands alike!
Feel free to reach out anytime!