31 Daily Journaling Prompts: One for Each Day of the Month
In this article, I'm sharing daily journaling prompts- 31, to be exact! One journaling prompt for each day of the month!

I'm a big believer in journaling of all kinds.

Journaling is a beautiful way to record your thoughts, feelings, and insights.

It's also a valuable self-care practice that helps us process feelings, emotions, and situations rather than sweep them under the rug.

Daily journaling prompts can be very helpful when journaling.
Daily journaling prompts include questions, statements, lists, and more.
This post may contain affiliate links. Read disclosure here
Why Use Daily Journaling Prompts?
While it's easy to see the benefits of journaling, starting to write doesn't come easily to everyone.

I often struggle with writer's block when journaling and have found using journaling prompts helps a ton!

Using daily journaling prompts also can help to uncover ideas, feelings, and emotions that you've forgotten about or never really given much thought to.

The following daily journal prompts can help you find a direction or a topic to write about when journaling.
31 Daily Journaling Prompts

What if you could be 10% happier? If you could be 10% happier, what would you do today to make it happen?


What is your true north in life? What keeps you grounded and moving forward?


Do you hide your talents and abilities from others? (i.e., You have a great singing voice but only sing in the car) If yes, Why?


What is something you need to get off your chest today? Please take a deep breath and let it go. Let the words flow out without thinking.

Don't worry about neatness or if anyone will see it. You can permanently destroy it later if you want to. Just let the feeling pour onto the page.


List some of your personal life goals. What progress have you made on your personal goals in the past month? The past week? What could you do to improve?


Do people underestimate you? If so, how? Why do you think they underestimate you? Does it bother you?


Make a list of ten things you want more of in your life. (IE: more love, more money, more fun…)


How do you handle stressful situations? Are you happy with the way you handle stress? Could you do better? How?


What is a recent accomplishment you are proud of? It can be big or small. Little things matter.


What is a recent challenge you have overcome? Again, this can be a big thing or a small thing. They all matter. Write down the details.



Some Favorite Journals
How are you feeling today? Sit and meditate on it for a few minutes—Check in with yourself.

Be honest. Is there anything you can do to help yourself feel better? If so, write it down.


List five healthy habits you have. What good habits do you practice that makes you feel proud of yourself?


List five unhealthy habits you have. Do you want to change them? If so-you could change them. Write down some action steps.


When you find yourself daydreaming, what is it about? Think about it. What if your dream could become a reality?

Allow yourself to dwell on the idea of a dream becoming a reality. Is there a way to make your dream come true? What would need to happen?


What was the most embarrassing thing that ever happened to you? How did it make you feel? Did you think it was funny? Did it make you feel foolish? Did it make you feel angry?


Write out five things you want to get done this month. Then, write down a strategy for each item.


Make a list of things you have been putting off. Why do you think you've been procrastinating these things? What could you do to make those things a priority?


A fun memory that always makes you smile? List as many as you can think of.


What is a moment in your life you wish you could relive? Would you change anything or keep it just the same? If time allows-describe it in detail.


What do you want to be remembered for? Think about your strongest assets.

Think about your favorite parts of you. What do you believe? What does your legacy look like? (IE: She was a kind person. She was a force of nature! She was funny. She was thoughtful.
What is a regret you have that you wish you could take back? If time permits, write it in detail. Have you forgiven yourself?

Consider writing the regret out in detail and then destroying it afterward. Then, let yourself off the hook. "forget the mistake; remember the lesson."


What is currently on your life bucket list? Don't have one? Consider starting one today! Think about the places you want to go, and the things you want to do.

Think about big things and little things.


How often do you think about your past? Write down the details. Do you think there is something unresolved that you need to deal with?

How can you find closure?


How often do you think about your future? Do you let yourself dream? Do you make plans for your future?


Make a list of 10 things in your life that bring you joy. Being thankful for the blessing in your life is a great way to start the day!


Do you hold grudges or move on quickly? Be honest with yourself.


Who is the most supportive person in your life? Have you thanked them for that?


What is your biggest strength? Are you living up to your true potential? (it's never too late!)


When do you feel the most alive? What gives you all the feels? Do you do that thing enough? Why not? How could you make it happen more often?


Is there something about your life that you want to be different? Maybe there's more than one thing? Make a list. Think about making a game plan for each item.


Are there toxic relationships in your life? Consider these four options: Accept and stay. Accept and go. Don't accept and stay. Don't accept and go. Which option works best for you? Why?
Daily Journaling Prompts
I hope these daily journaling prompts will help you with your journaling practice. I know journaling prompts help me tremendously!

Maybe consider printing the daily journaling prompts so that you have them handy.

How long have you been journaling? How has journaling helped you? Have you ever used journaling prompts before?

Please share in the comments below.
Until next time, Be well.
XO, Christine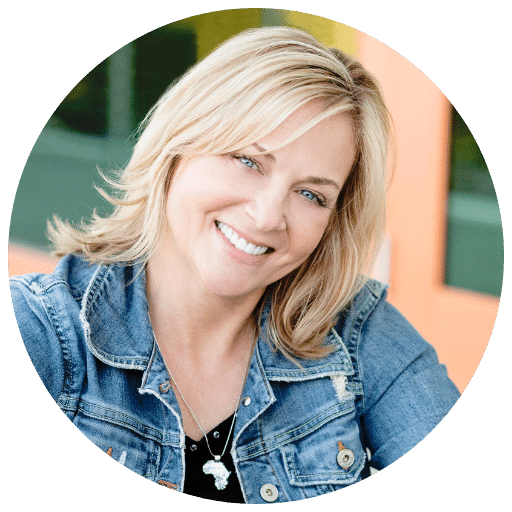 I've been keeping it real since 1963. 🙂

I'm a child of God, a wifey, mama, grandma, full-time creative, domestic engineer, and self-care enthusiast.
I am obsessed with all things makeup and skincare and love getting my hands dirty out in the garden, my art room, or in the kitchen with my hubby whipping up something yummy for the fam.

I'm always down to chat and love collaborating with other creatives and brands alike!
Feel free to reach out anytime!