Tinted Moisturizer vs Foundation: Which is Best? 2023
Hey there, beauty enthusiasts! Ever find yourself stuck in the makeup aisle, trying to decipher the difference between a tinted moisturizer vs foundation? You're not alone!
In this article, I'm about to dive head-first into this beauty conundrum, answering the burning question: Tinted moisturizer vs foundation – which is the best for you?"
Whether you're after a light, barely-there look or a full-coverage glam, we've got you covered.
So, buckle up, and let's go on this makeup journey together!
This post may contain affiliate links. Read disclosure here
Tinted Moisturizer Explained
A tinted moisturizer is kind of like the laid-back cousin of foundation. Imagine if your favorite moisturizer and a light-coverage foundation had a baby – that's a tinted moisturizer.
It's essentially a moisturizing cream that has a hint of pigment in it.
The real charm of tinted moisturizer is its sheer simplicity.
It's perfect for those days when you want to even out your skin tone but you're not in the mood for the primer-foundation-concealer-powder routine.
It's lighter than foundation, won't mask your skin's natural texture, and usually has some skincare benefits.
Some tinted moisturizers might also have SPF, making them a handy three-in-one product: moisturizer, light coverage, and sun protection.
Pros and Cons of Tinted Moisturizer
Pros of Tinted Moisturizer
Lightweight and Natural: Tinted moisturizers are known for their light and breathable consistency, giving you a more natural look.
If you love the "no makeup" makeup vibe, they might be your new best friend.
Hydrating: As the name suggests, tinted moisturizers provide hydration, making them ideal for those with dry or dehydrated skin.
Some of them are packed with beneficial ingredients like hyaluronic acid, ceramides, and vitamins.
Time-Saving: Tinted moisturizer is like a skincare product and a makeup product rolled into one. It hydrates, offers sun protection (including SPF), and evens your skin tone. It's a one-and-done situation – perfect for those rushed mornings!
Sun Protection: Many tinted moisturizers contain SPF, offering protection against harmful UV rays. Remember, you still need to use a separate sunscreen for full protection!
Cons of Tinted Moisturizer
Limited Coverage: If you have blemishes, discoloration, or scars you want to cover, a tinted moisturizer might not cut it. They're designed to provide light to medium coverage at most.
Shade Range: While the beauty industry is improving, many tinted moisturizers still come in a limited shade range, making it harder to find your perfect match.
Longevity: Tinted moisturizers tend to have less staying power than foundations, so if you're planning a long day or if you tend to have oily skin, you might need a touch-up throughout the day.
Not for Everyone: If you have oily or acne-prone skin, some tinted moisturizers might feel too heavy or greasy, leading to shine or breakouts.
The Differences Between Tinted Moisturizer VS Foundation
Now that you understand what tinted moisturizer is, along with its pros and cons, let's tackle the key differences between tinted moisturizer vs foundation.
Well, the key difference between a tinted moisturizer vs foundation lies in their coverage level.
Tinted moisturizer gives you a very light, almost sheer coverage. It's not going to cover up blemishes or dark spots significantly, but it will help even out your skin tone and give you a fresh, natural look.
On the other hand, foundations are all about coverage.
They range from medium to full coverage, and they're designed to create a smooth, even base for your makeup.
Foundations are also available in a wider range of shades and undertones than tinted moisturizers, making it easier to find your perfect match.
In a nutshell, if you want something light, easy, and with skincare benefits, a tinted moisturizer is a great option.
You might be better off with a foundation if you want more coverage or have specific skin needs.
Foundation Explained (How to Choose)
Now, moving on to foundations.
Foundation is a skin-colored makeup applied to the face to create an even, uniform complexion, cover flaws, and sometimes change the natural skin tone.
The thing about foundation is that many different types of foundations are available.
There's a whole world of foundations out there, so let's get to know the key players:
Liquid Foundation
This is your everyday, run-of-the-mill foundation. It's easy to apply and usually comes in a variety of finishes (matte, dewy, natural) and coverage levels (sheer, medium, full). A bit like the "jack-of-all-trades" in the foundation world.
Cream Foundation
Imagine if your liquid foundation decided to hit the gym and bulk up. That's cream foundation. It's thicker, provides more coverage, and is great for hiding blemishes or dark spots.
But be careful, too much can lead to that dreaded cakey look.
Stick Foundation
This is foundation in a solid form. It's super handy for touch-ups on the go and can double as a concealer. Just swipe, blend, and you're good to go!
If you're a fan of light coverage or have oily skin, say hello to your new bestfriend.
Powder foundation helps absorb excess oil, giving you a nice, matte finish. But dry skin types might want to steer clear as it can accentuate dry patches.
Mousse or Whipped Foundation
This type is liquid foundation that's been whipped to include air.
The result? A lightweight, airy foundation that's a dream to blend. It's like your skin, but better.
Serum Foundation
The lovechild of skincare and makeup, serum foundation gives you light coverage while delivering a dose of active ingredients like hyaluronic acid or vitamin C.
If you're into multitasking, this could be your pick.
Made with mineral pigments and without any wax or oil, this type is a godsend for sensitive or acne-prone skin. Plus, it gives you a lovely, natural finish.
BB Cream (BBb cream stands for Beauty Balm)
BB creams are lightweight and come with skincare benefits, like SPF and hydration. While technically not a foundation, they can provide minimal coverage and even out your skin tone.
Just like BB creams, CC creams provide skincare benefits but with a bit more coverage.
They're designed to color correct issues like redness or sallowness. Many cc creams have a natural or dewy glow which is a plus.
Tinted moisturizer
As explained tinted moisturizer is just what is sounds like. It's a moisturizer that is tinted. It give provides very sheer coverage, moisturizes the skin and has a natural finish.
A skin tint is a lightweight, sheer coverage (with a hint of color) cosmetic product designed to subtly enhance your natural skin tone and complexion, often boasting added skincare benefits.
They are even more sheer than tintd moisturizers and do not provide coverage not enhance skin tone.
Making the Right Choice for You
When it comes down to it, choosing tinted moisturizer vs foundation is a personal decision, depending on your skin type, the coverage you desire, and your overall lifestyle.
Experiment with both, observe how they feel on your skin, and see what fits best with your daily routine.
Let's decode the best foundation for you based on your skin type, common skin conditions.
Dry Skin
If your skin tends to be on the drier side, liquid or cream foundations with hydrating ingredients, like hyaluronic acid, will be your best bet.
Look for words like "hydrating," "moisturizing," or "dewy" on the label. You might want to avoid powder foundations as they can emphasize dry patches.
Oily Skin
If your skin has a shine all its own, matte foundations, especially those labeled as "oil-control" or "shine-free," are your friends. Powder foundations can also work well for oily skin as they absorb excess oil.
Combination Skin
If you're both dry and oily (lucky you, right?), consider using different foundations on different areas of your face or look for a "balancing" foundation designed for combination skin.
Sensitive Skin
Mineral foundations can be a great choice because they're often free of potential irritants like fragrance, parabens, and oils.
Always look for foundations labeled "hypoallergenic" or "for sensitive skin."
Acne-Prone Skin
Non-comedogenic (won't clog pores) foundations are crucial. Powder or mineral foundations are often good choices, and some liquid foundations contain acne-fighting ingredients like salicylic acid.
Mature Skin
Cream or liquid foundations with a dewy or satin finish can be more flattering as they won't settle into fine lines or wrinkles.
Look for foundations with ingredients like peptides or antioxidants that promote youthful-looking skin.
Related article: The Best Foundations for Mature Skin
Let's decode the foundation best for you based on your desired look!
Natural Look
If you're after the "my skin but better" look, go for light to medium coverage foundations, or a tinted moisturizer or BB cream.
Full Glam
For a flawless, Instagram-ready face, full-coverage foundations are the way to go.
Long-Lasting
If you need your foundation to pull an all-nighter, look for long-wear foundations. They're designed to withstand the elements for up to 24 hours.
Remember, these are just guidelines, and the best foundation for you is one that makes you feel confident and beautiful!
The Best Tinted Moisturizers
This product is beloved for its lightweight, breathable formula that delivers a beautiful, natural finish.
It evens skin tone subtly and imparts a healthy-looking glow.
The coverage is sheer but somewhat buildable. Don't expect it to cover like a full-coverage foundation, but it can help blur minor imperfections and redness.
It's perfect for those laid-back days when you want to look put together but without the fuss of a full face of makeup.
The Laura Mercier Tinted Moisturizer Natural Skin Perfector also boasts skincare benefits.
It's infused with a blend of Vitamins C and E that help protect the skin from the damaging effects of the environment.
And guess what? It even has broad-spectrum SPF 30 protection, making it a great choice for daytime wear..
Key Benefits
great for everyday wear
buildable coverage
sheer, flawless finish 🙂
Purchase this Tinted Moisturizer: Ulta Beauty, Sephora, and Nordstrom
This tinted moisturizer It's a fan favorite, thanks to its light, silky formula that seems to melt into the skin.
You're left with a radiant, natural glow – the kind where people can't tell if you're wearing makeup or just blessed with fantastic skin.
It does an amazing job of evening out your skin tone, blurring minor imperfections, and giving the skin that fresh-faced, I-just-had-eight-hours-of-sleep look.
This product isn't just about making your skin look good; it's about treating it right, too with broad-spectrum SPF 30.
So, if you're out and about during the day, this product has your back (or your face!).
Comes in a wide range of shades.
Key Benefits:
Super moisturizing
It comes in over 15 shades
It helps to blur large pores!
Purchase this Tinted Moisturizer: Sephora, Ulta Beauty, and Nordstrom
This multi-tasking gem from PÜR is a bit of an overachiever – in the best way possible.
As the name suggests, it's not just a tinted moisturizer. It's a four-in-one product, designed to be a moisturizer, primer, foundation, and SPF 20 sunscreen all rolled into one.
Regarding coverage, this tinted moisturizer provides a light, natural finish that helps even out skin tone without feeling heavy or cakey.
It gives you that "my skin but better" look, perfect for those days when you're going for a natural, easygoing vibe.
The SPF 20 protection is another big plus.
The PÜR 4-in-1 Tinted Moisturizer also earns points for being vegan and cruelty-free.
Plus, it's free from a bunch of not-so-great stuff like parabens, gluten, and petroleum. So, if you're all about clean beauty, this product checks those boxes.
Key Benefits:
Sheer, natural coverage
Clean beauty
Multi-tasker
Purchase this Tinted Moisturizer: Walmart, Ulta Beauty, and Target
if you're familiar with Fenty Beauty, you'll know it's a brand about inclusivity and top-notch quality.
And the Eaze Drop Blurring Skin Tint is no exception. This sheer-colored tint is a lightweight, buildable skin tint that blurs imperfections and evens your skin tone for a smooth, natural finish.
It offers light to medium coverage, perfect for those who want more than a sheer finish without going full coverage.
It's like a step up from your average tinted moisturizer but keeps things looking natural and effortless.
Now, let's talk about the "blurring" part. This product is designed to smooth over and blur your skin's texture, giving it an almost airbrushed look.
The Eaze Drop Blurring Skin Tint is sweat, humidity, and transfer-resistant, meaning it stays put and feels comfortable on your skin. It's almost like you're not wearing anything at all!
Key Benefits:
Buildable Coverage
Does great in humidity!
Blurs imperfections
Purchase this Tinted Moisturizer: Ulta Beauty, Sephora, and Kohl's
Clinique has long been a go-to brand for skincare enthusiasts, and this Sheertint Hydrator is part of their beloved Moisture Surge line.
Known for its intense hydration, this line has been a hit for those with dry and dehydrated skin.
The Moisture Surge Sheertint Hydrator gives skin that much-needed moisture boost while providing a sheer hint of color.
The coverage is light, enough to give you that fresh-faced look but not heavy enough to mask your natural skin.
One of its star features is the hyaluronic acid and activated aloe water in the mix.
These hydrating ingredients work to keep skin feeling plump and dewy throughout the day. Plus, it's oil-free, making it a great option for those who don't like a greasy feel.
Another big plus? It comes with broad-spectrum SPF 25, providing your skin with an extra layer of protection against harmful UVA/UVB rays.
Purchase this Tinted Moisturizer: Sephora, Ulta Beauty, and Target
Now that I've clued you in on the best-tinted moisturizers around, let's chat about foundations.
Since we're comparing tinted moisturizer vs foundation, I will recommend what I believe to be the best lightweight foundations with hydrating benefits.
If you are interested in different options, I've got a few articles about foundations that can be found here and here 🙂
In the meantime, let's jump in.
The Best Foundations (lightweight)
This product has certainly been making waves in the makeup world and for all the right reasons!
IT Cosmetics is a brand that seamlessly blends skincare and makeup, and the Your Skin But Better Foundation is a testament to that.
It's not just a foundation; it's like a skincare treatment that just happens to color-correct and perfect skin tone.
It offers a medium, buildable coverage that feels lightweight on the skin. It's designed to give you that natural, "your skin but better" look – hence the name.
It smooths and refines your skin's texture while providing enough coverage to mask imperfections.
This foundation is infused with skincare ingredients like hyaluronic acid, aloe vera extract, and vitamins E & B5.
Plus, it's suitable for all skin types, including sensitive skin!
Purchase this lightweight Foundation: Ulta Beauty, Sephora and Nordstrom
This product has gathered a cult following for being easy on the wallet but tough on imperfections. It's proof that great things don't always have to come with a hefty price tag!
Now, Maybelline is a classic in the drugstore beauty scene, and their Fit Me line is known for its impressive shade range and quality performance. The Dewy + Smooth variant, in particular, is a dream come true for those wanting a radiant, hydrating finish.
It's perfect for normal to dry skin types, as the formula is designed to smooth skin texture and leave a naturally luminous, dewy finish.
Coverage-wise, it's buildable from medium-to-full coverage. This means you can customize the coverage depending on personal preference.
Purchase this lightweight Foundation: Walmart and Ulta Beauty
Professional Makeup Artist Tips for Flawless-looking Skin
Start with prepped skin
Solid skincare is the first step to any makeup routine. Cleanse, tone, and moisturize before applying any product. This creates a smooth canvas for the makeup.
For best results: Apply a good-quality mineral sunscreen and or a makeup primer.
Use a makeup brush or a beauty sponge
Using tools like these can help ensure an even application.
For a sheer, natural finish, use a damp beauty sponge.
For a little more coverage, try a makeup brush. Remember, always blend the product into your skin, starting from the center of your face and working outwards.
Don't forget about your neck
Blend your foundation or tinted moisturizer down your neck to ensure there are no visible lines or color discrepancies.
Use less product than you think you need (less is more)
With tinted moisturizers and lightweight foundations, a little often goes a long way. You can always build up if you need more coverage!
Finish with a powder or setting spray
This will help set your makeup and keep it in place all day.
If you have dry skin, a setting spray can give a more natural, hydrated finish.
If you have oily skin, a setting powder can help control shine. For a healthy glow, I use Urban Decays All Nighter finishing spray and love it!
FAQs: Tinted Moisturizer vs Foundation
Q: What is the best lightweight matte foundation?
A: For a matte, lightweight foundation, look no further than Fenty Beauty's Pro Filt'r Soft Matte Longwear Foundation. This fan-favorite offers medium to full coverage matte finish that feels feather-light, controls shine, and smooths the look of pores without feeling dry or cakey. Plus, it's got an impressive, inclusive shade range, so you're likely to find your perfect match.
Q: What is a good color corrective foundation?
A: For an excellent color-correcting foundation, check out IT Cosmetics CC+ Cream with SPF 50+.
It offers full coverage, hydrating anti-aging properties, and sun protection in one neat package. It's designed to cover imperfections while enhancing natural beauty. A true multitasker!
Q: I need fuller coverage than a tinted moisturizer can offer. what foundation do you recommend for a natural look yet full coverage
A: If you want full coverage and a natural look, check out Estée Lauder Double Wear Stay-in-Place Makeup. It gives impressive coverage, feels lightweight, and looks natural. Plus, it's long-lasting and has a wide shade range. It might just become your new go-to!
Q: Can I use tinted moisturizer instead of foundation?
Absolutely, you can! Tinted moisturizers offer a lighter coverage than foundations and can be a great choice if you're after a natural, no-makeup look.
However, if you need more coverage for blemishes or uneven skin tone, a foundation might be a better fit.
Q: Is tinted moisturizer good for all skin types?
Generally, yes. Tinted moisturizers are formulated to hydrate the skin while providing a hint of color. They can work well for most skin types, but if you have very oily skin or need more coverage, a foundation might be more suitable.
Q: Can you use tinted moisturizer and foundation together?
Absolutely! If you want a light coverage all over but need a bit more coverage in certain areas, you can use a tinted moisturizer as your base and then apply foundation where you need it.
It's all about finding what works best for your individual skin needs.
Conclusion: Tinted Moisturizer vs Foundation
And there you have it, folks! We've dug deep into the world of tinted moisturizers and foundations, exploring how these beauty essentials can enhance your look while catering to your unique skin needs.
We've covered a lot of ground, from lightweight skin tint and hydrating tinted moisturizers to lightweight yet full-coverage foundations!
Remember, whether it's a tinted moisturizer or a foundation that you opt for, the best choice will always depend on your skin type, desired finish, and personal preference. Beauty is highly personal, after all!
We hope this deep dive has helped clear up any confusion and make your next trip to the beauty aisle a little less daunting. Here's to finding your perfect match and feeling even more gorgeous in your skin!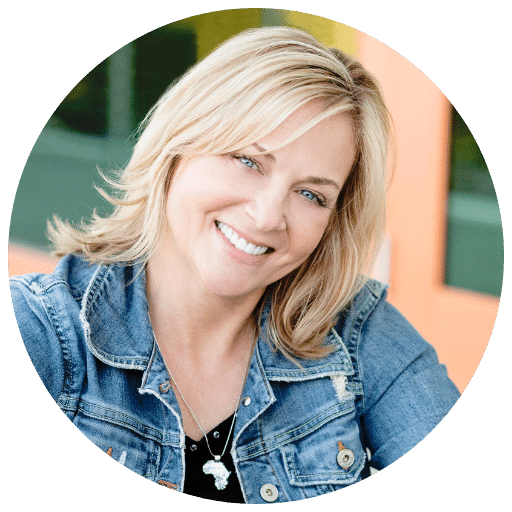 I've been keeping it real since 1963. 🙂

I'm a child of God, a wifey, mama, grandma, full-time creative, domestic engineer, and self-care enthusiast.
I am obsessed with all things makeup and skincare and love getting my hands dirty out in the garden, my art room, or in the kitchen with my hubby whipping up something yummy for the fam.

I'm always down to chat and love collaborating with other creatives and brands alike!
Feel free to reach out anytime!