50+ Fun, Romantic Date Night Ideas for Married Couples
Looking for creative date night ideas for married couples? You've come to the right place!
I've curated a list of over 50 date night ideas for married couples that are sure to inspire!

From outdoor activities like nature walks, stargazing, and bike rides, to unique ideas such as wine-tasting couples scavenger hunts and escape rooms, you'll be sure to find something that suits your interests and budget.

This post may contain affiliate links. Read disclosure here
The Importance of Date Nights for Married couples.
Going on date nights with your partner is a great way to keep the spark alive in your marriage. It gives you the opportunity to reconnect and spend quality time together without distractions.
Regular date nights are an excellent way to strengthen your bond and show appreciation for one another.
Date Nights Strengthen Relationships
If you are looking to strengthen the intimacy and closeness in your relationship, consider carving out time for date nights on a consistent basis.
Research shows that date nights should be an essential component of any loving relationship!
Why date nights should be a priority in every marriage:
Couples are happier. Women who spend time with their spouse every week, are 4 times happier than women who don't spend this kind of time with their mate. Men are 2.5 times happier than men who don't focus on their spouse at least once a week.
Fewer instances of divorce: Couples who don't have at least one mutually meaningful connection a week are at greater risk for divorce.
Healthier sex life: research shows that sexual satisfaction for men is 3.3 times greater and for women is 3.5 times greater simply because of making the commitment to connect with each other every week
Increased Satisfaction: Social scientists have found that women who spend at least one period of "couple time" a week with their spouse are as much as 7 times happier in their marriage.
It's good for the kids: When married couples are connecting well, there is less tension in the household. A happy, peaceful household leads to healthy relationships with your children.

When kids live in a loving, stable environment, they have fewer academic problems and fewer symptoms of anxiety and depression.
The Best Date Night Ideas for Married Couples
Use This list of creative date ideas to inspire you to plant regular dates with your better half.

This list of date night ideas has it all from date nights for special occasions to at-home date night ideas that won't cost you a thing!
1. Go Sky-Diving!
Skydiving is the perfect date night idea for the adventurous, thrill-seeking couple.

If you and your significant other are both adrenaline junkies then this is a date that will surely not disappoint!

The memories you create after jumping from 15,000 feet in the sky will be priceless.

Plus, it'll make for a great story that you can tell all your grandchildren and great-grandchildren later down the line.
So if you and your partner are looking for a new adventure to share together, consider trying out skydiving – you won't regret it!
2. Go on a Picnic
Pack up your favorite foods and drinks and head to a local park for a romantic picnic date.

There's no better way to spend an afternoon. Fresh air, sunshine, yummy food, and good company!
Here are some creative ideas to make your picnic extra fun:
Pack fancy picnic items like charcuterie boards, cheese, crackers, and refreshing drinks. Don't forget your partner's favorite food.
-Stop on the way and pick up a to-go order from your favorite restaurant.
– Get a blanket or outdoor picnic mat and you can even add pillows for extra comfort.
– Bring some soft music to set the atmosphere.
– Play fun games backgammon or cards.
3. Go Rock Climbing
For date night ideas, married couples should consider visiting a rock climbing wall for an adrenaline-pumping date.

Not only is it a fun way to get your heart rate going, but you can also challenge yourselves with ever-changing routes and points of difficulty.

Plus, the physical demands of climbing the terrain will give you and your spouse an intense full-body workout.

So, if you're looking for physical activity that doesn't involve a gym and some stress relief from work or home life – why not try scaling walls as a date night adventure?
4. Plan a Double Date Game Night
This is a way to enjoy date night and a double date all at once without breaking the bank.
Break out your favorite board games and invite another couple over for a good old-fashioned game night.
Play your favorite board games, enjoy some food and drink, and have fun!
5. Take a Cooking Class Together
Taking a cooking class together is a great way to spend quality time together, meet new friends, and learn new cooking skills.

Cooking classes can be for just a night or over several weeks, depending on the type of class you choose.
Just look at all of these cooking class ideas!
Asian Fusion cooking class
Italian Pasta class
Vegetarian Cuisine class
Baking and Dessert classes.
French Cuisine class
Sushi-making classes.
Barbecue Classes.
Indian cuisine classes.
6. Visit an Amusement Park
Going to an amusement park on a date night can be a great idea for married couples who are looking for something fun and exciting.

It's an easy way to take a break from day-to-day stress and simply enjoy each other's company.

With roller coasters, carnival games, and delicious treats, date nights at the amusement park will always be a good time.
7. Camping
Date night doesn't always have to revolve around fancy restaurants and movie theaters — sometimes a simple date night in the great outdoors can offer more excitement and adventure.

For married couples looking for something new, consider going on a campout date night!

Pack up your camping gear and brave the great outdoors to get away from it all.

Bonding over the fire or watching the stars come out will be the perfect romantic setting for an evening together.

Whether you want to rough it in a tent or glamping in a high-end cabin is more your style, the options are endless with a campout date night, so be creative and enjoy your time away from the norm.
8. Try Out a New Restaurant
If you and your spouse are in the mood for something different, why not try out a new restaurant for date night?

Choosing to change date night with a new culinary experience is a good way to keep things fresh.

Explore different types of cuisine by trying restaurants with menus featuring Thai, Italian, French, or Indian food.

Check out nearby places that offer special date-night offers or those which have a romantic ambiance.

You can even research local eateries that might have frequent special events or live music in the evenings.
9. Take a Hot Air Balloon Ride
A hot air balloon ride for date night is a fantastic way for married couples to spend quality time together in a memorable and romantic setting.

Floating above a beautiful landscape, you can make for a great conversation and explore the scenery from an aerial view.

Hot air balloon rides usually take place during the late afternoon or early evening hours when the air is still and the light is soft, providing couples with the perfect opportunity to cuddle up as they absorb the atmosphere of their surroundings.

Plus, you get to enjoy a celebratory glass of champagne while they're up in the sky!

Taking a hot air balloon ride for date night could be just what you need to reignite your romance and have an unforgettable experience.
10. An Afternoon Coffee Date
A fancy date night isn't the only way to spend quality time together – just a simple coffee and conversation can make for an incredibly memorable experience!
Meet at your favorite coffee spot, Grab your favorite drink, relax with one another, and chat about anything that comes up.
The best part? No need to stress over planning or spending too much money; you could even aim to have afternoon coffee nights every few weeks!
Embrace this low-key yet meaningful opportunity to reconnect with your partner.
Need help starting a conversation? These conversation starters for couples will do the trick!
11. A Night at the Casino
Try your luck at the casino and make date night extra special. Enjoy a few drinks and some gambling fun together.

A casino night makes for a perfect date night for couples.

It's so much fun, there's always good fun, and drinks and most casino offer live music as well.

Another great thing about the casino is you can dress up or down. It's really up to you.
12. Happy Hour Drinks and Appetizers
If you don't have time for a full dinner date, then head to your favorite bar for happy hour and enjoy discounted drinks and snacks.
It's a great way to relax with one another over good food and conversation. And, happy hour dates are easier on the budget.
13. A Night at the Museum
Visit a local museum to explore the exhibits together and learn something new. Many museums offer date nights that include special activities or discounts, so keep an eye out for those deals!
14. Go to a Driving Range
This date night activity is perfect for those that enjoy a competitive date.

Try your hand at golf and challenge each other to see who can hit the longest and closest shot.
Shop Date Night Essentials
15. Spa Day!
If date nights are feeling a bit lackluster, why not switch it up and book a spa day?

You and your partner can treat yourselves to some relaxation and pampering without the kids or any other distractions.

Schedule a couples massage, get mani-pedis, and enjoy a sauna session together – the great thing about going to the spa is there are so many options of services available that you can both get exactly what you're looking for in terms of rejuvenation.

Plus, afterward, you can return home feeling like yourself again, refreshed and energized!
16. Karaoke Night
Karaoke night is a date night classic!

Whether you're a karaoke aficionado or just beginning to explore the fun, it can be a great date night activity.

Pick out some of your favorite songs and belt them out together!

You'll get to laugh together at each other's performances and you'll have a great time just being goofy and singing the night away.

Have fun and don't forget to record it for memories!
17. Stargazing Date Night
Stargazing is a perfect date night idea for couples who want to reconnect and enjoy the beauty of nature.

Choose a spot with an unobstructed view of the night sky, like a hilltop or open field. Pack up some snacks and drinks, grab a blanket, and head out to your stargazing date!

Once you've found the perfect spot, lay out your blanket and enjoy a romantic picnic date. Enjoy each other's company while you look up at the stars above in awe.
18. Go Horseback Riding
Are you and your significant other looking for date night ideas?

Horseback riding is an excellent way to bond with your partner while enjoying the great outdoors.

This date-day adventure allows couples to explore trails and terrain together, appreciating nature's beauty as they go.

Horseback riding is perfect for a date with your life partner because it gives you plenty of opportunities to talk, create new memories, and strengthen your relationship in a tranquil and peaceful landscape.

So grab the reins and let go of all the distractions holding you back – horseback riding makes for a date-day adventure like no other.
19. Drive-in Movies
This is one of my favorite romantic date ideas!
Going to a drive-in movie is a classic date night activity that can be fun and romantic for any couple. Whether you're watching a new movie or an old one, drive-in movies are an exciting way to spend date night!
Pack up some snacks and drinks, grab a blanket, and head out for your date.
You'll get to snuggle up with your partner for life and enjoy the movie right in the privacy of your own car.
Drive-in movie nights are the best dates for yall! You've got to give it a try.
20. Re-enact Your First Date
date night is a great time for married couples to spend time together and reignite the romance. If you'd like to take it up a notch, why not re-create your first date?

Surprise your spouse and plan a date that will take you both down memory lane.

Go back to the same place you went on your first date.

Make a special playlist with the songs you were listening to when you first met for the drive.

Reminisce about how life was before everything changed. What better way to celebrate your relationship than by reclaiming the memories that built it?
21. Visit an Art Gallery
Visiting an art gallery or museum can be a fun and educational date night activity.

Get to know your local art scene while exploring different exhibits together.

Talk about the artwork and ask each other questions to learn more about one another's views on the pieces.

This date night activity is sure to give you plenty of time for conversation.
22. Go to an Outdoor Concert
Attending an outdoor concert is an exciting date night activity that will create lasting memories.
Whether it's your favorite band or one you just heard of, exploring music together can be a great date night experience.

It's the perfect opportunity to get dressed up and have fun while listening to some great music.
23. Cook Dinner Together and Stay Home.
Cooking dinner together can be a fun date night activity with lots of delicious food at the end.
Pick out your favorite recipes and head to the grocery store for a date night shopping trip.
Once you're home, roll up your sleeves and get ready to cook!

Work together in the kitchen with lots of laughter and conversation.

Set the table, complete with candles, open a bottle of wine, and enjoy a romantic dinner together with the meal that you made together!
24. Roller Skating Date Night!
This is one of my personal favorite date night ideas because I think we all went roller skating when were kids.

And isn't it good to de-stress and feel like a kid again if not just for a few hours?
Roller skating is an exciting date night activity that will be sure to get your heart racing.
Put on some comfortable clothes, grab your skates, and spend the evening gliding around the rink together.

This date night activity is great for breaking up any monotony in your relationship and you'll have plenty of time to laugh at each other's skating skills!
Don't forget to take lots of pictures for memories.
25. Paint-and-Sip Night
A paint-and-sip date night is a perfect way to get creative with your partner.

This Date night idea will get your creative juices flowing and you'll have plenty of time for conversation as you work on your masterpieces.

At the end of date night, you'll have something beautiful to show off that was made with love (and lots of laughs).
26. Go on a Bike Ride
Going on a bike ride for a date is so much fun and it won't cost you a thing!

Choose a scenic route, pack some snacks and drinks, and head out for a date-day ride.

Bike rides are the perfect way to explore new places together, and get some fresh air and sunshine and you can't beat the price!
27. Hit the Open Road!
A road trip is a fun way to spend a day with your spouse.

Jump in the car and take a nice long drive together. Make a playlist, roll down the windows, and enjoy the scenery.

Consider making a picnic lunch or have fun finding a new spot to stop for a nice lunch.
28. Go Wine Tasting
Wine tasting is the perfect date night activity for couples looking to explore different flavors.

Choose your favorite vineyard, pick out some bottles, and head out for date night! Sample different wines while talking about their unique tastes and smells.

This date night activity is sure to bring out the romantic side in both of you- especially after drinking a few glasses of your favorite vintage!
29. Have a Couples Photoshoot
A couples photo shoot is an exciting date night activity that will create lasting memories.

You can either hire a photographer or do it yourself with a camera or smartphone!

Have fun posing together while creating beautiful photos and memories that will last a lifetime.
30. Go for a Hike
Going on a hike is an invigorating date night activity that's sure to get your blood pumping and leave you feeling refreshed.

Hikes are the perfect way to explore nature together and bond over conversation along the way.
31. Go to a Comedy Show
A comedy show is the perfect date night activity for couples looking to have a good laugh.

This date night idea is can be just the two of you, or you can plan a night out to the comedy club with friends.

Either way, an evening filled with laughter is always good medicine!
32. Bowling!
Bowling is a fun date night idea whether you are good at bowling or not.

Spend the evening competing against one another or team up for a game of doubles.

Most bowling alleys' offer full-package deals that include dinner and cocktails which makes for a fun night out!
33. Trivia night
Use all the "useless knowledge at your next trivia night date night!

Look for a trivia night in your area or, have a trivia night at home using a trivia board game or an online app to play!

Trivia night is a fun way to spend an evening with the one you love, and you may just learn something.
34. Ice skating
Ice skating can be a fun date night option for married couples who are looking to try something different.

Not only is it a physical activity that can get your and your partner's heart rates up, but it also offers an opportunity to stay close while taking in the beauty of skating outdoors or at an indoor rink.

Plus, many of today's rinks feature an array of special effects like laser beams and music so that you can really set the mood for date night.

Just remember to dress warmly and have a great time!
35. Visit an Antique Store
Grab a cup of coffee, and head to an antique store to browse.

Antique stores are full to the brim with items that make great conversation starters. And, you might be surprised by the treasures you'll find.

Try it. It's a fun (and absolutely free) date idea that may just surprise you.
36. Visit an Escape Room
An escape room is the perfect date night activity for couples looking to challenge their minds.
Choose your favorite escape room, plan out strategies, and head out for date night! Spend the evening working together on puzzles and clues while talking about how you can work as a team.
This date night activity is sure to bring out the cooperative side in both of you- especially after solving all the puzzles!
37. Plan a Romantic Scavenger Hunt
A couples scavenger hunt is a super creative and fun date night idea!
You can make it as simple or as complicated as you'd like by either hiding items around your home or making it a fun outing.

This is a wonderful article about how to plan a couples scavenger hunt that makes it easy!

This date night idea will be sure to be enjoyable and is bound to create lasting memories and can be done over and over again as no two scavenger hunts are alike!

The Adventure Challenge Couples Edition
Add spontaneity and romance to your relationship with the adventure challenge couples edition! No matter how long you've been together, this adventure book for couples will help your relationship grow.
38. Mini-Golfing
Mini golfing never goes out of style.

Mini-golfing is a popular first-date idea but is also a fun date for married couples.

Mini Golfing is a great way to get outdoors and spend some time with your partner. Many mini-golf places also have fun activities like laser tag, go-carts, and arcades to enjoy!

Make a full night of fun by adding a nice casual dinner before and a yummy dessert stop on the way home. 🙂
39. Volunteer Together
Volunteering is the perfect date night activity for couples looking to give back.
Choose your favorite organization, get dressed in comfy clothes, and head out for date night!

Spend the evening helping others while talking about how you can make a positive difference.
This date night activity is sure to bring out the compassionate side in both of you- especially after making a meaningful contribution!
40. Go on a Staycation
Going on a staycation is an amazing date night idea for couples that's sure to give you much-needed relaxation and time away from "reality".

Staycations are fun because you get to play tourist in your own town, enjoy a time out from the kiddos or the normal grind and get some extra rest and relaxation.
Stay local and find amazing things to do in your city!
41. Go Fishing!
Going fishing as a date night idea for married couples is a great way to get out into nature, create memories together, and enjoy some well-deserved downtime.

Fishing is a great way to unwind and disconnect from technology while having some quality time outdoors.

And, you will always be able to share the fish story of the one that got away!
42. Take an Art Class
Taking an art class is an amazing date night activity that's sure to bring out the creative side in both of you.

There are art classes for pottery, painting, glass blowing-you name it!
Not the creative type?

Even better! Taking an art class is an opportunity to get out of your comfort zone while spending quality time together.

And you may be pleasantly surprised by the outcome!
43. Homemade Pizza Date Night
Date night is a great opportunity for married couples to reconnect and make memories together, and one of the best date night ideas is making homemade pizza!

Having a homemade pizza night is a great date night choice for a Friday or Saturday night when you want to stay in together.
There is a lot that goes into making homemade pizza! So it will take a bit of preparation and planning ahead.

Here is a terrific article to help make your pizza night date night a success!
44. Go to a Sports Game
Date night doesn't have to be dinner and a movie. It could be an exciting event, like going to a sports game!

Sports games offer plenty of opportunities for fun and bonding of rotting for your favorite team. Most ballparks offer box seating if you want to plan a more intimate date at the ballpark.
45. Go to the Movies!
When was the last time you were in a movie theater?! I know! It's been a minute for us too.
Going to the movies is always a good time. If you want to keep costs down, go to the movies before 6 pm and buy your candy at the grocery store ahead of time.
46. Visit a Botanical Garden
Going to a botanical garden can be a great date idea for married couples!

Not only can you take in the beauty of nature together, but you can also learn something new and spend quality time in each other's company.

Botanical gardens are so beautiful and can be a perfect place to take a few couple's photos together.

Just set the timer on your cell phone, cuddle up together, and say cheese!
47. Take Dance Classes Together
Taking a dance class together is a great date night option that is super fun!

Dancing builds increased physical contact and closeness, making it especially suitable for date night!
Plus, you'll gain confidence in yourself and in your dance skills as a couple.

It's the perfect way to keep the excitement alive and stoke the flames of your bond.

So if dinner and a movie aren't cutting it, give taking dance classes together a try for date night; it may just become your new favorite thing!
Free Date Night Ideas for Married Couples
Date nights don't have to cost a lot of money! In fact, there are lots of date night ideas for married couples that cost absolutely zero!
Free Date Night Ideas for Married Couples:
Take a romantic stroll in the park or on the beach.
Visit nearby model homes and dream.
Camp out in the backyard. Pitch a tent, roast marshmallows, and tell ghost stories.
Have a spa night at home. Do face masks, hair treatments, etc.
Make homemade ice cream sundaes and watch your favorite show together afterward!
Make a pillow fort in the living room. Why not?!
Write love letters to each other. Share them over a nice dinner just the two of you!
Visit your local library. Pick out a book that you can read together.
Play board games at home. Pick your favorite game (we love backgammon) get cozy and enjoy a little friendly competition.
A simple movie night cuddled up on the couch is always fun. Make popcorn, queue up your favorite movie, and enjoy.
Play video games together. You'll be surprised by how much fun it can be. I still love Pacman!
Cheap Date Ideas for Married Couples
Here are a few of my favorite low-cost date night ideas for married couples.
Inexpensive date night ideas for couples:
Look on Groupon for the best deals near you
Visit a community theatre.
Go out to breakfast for a date (breakfast is cheaper than dinner)
Go to a local nursery and buy a few new plants for your home.
Visit a farmer's market.
Take a yoga class together.
Go to the closest city and explore.
Take a train or ferry boat ride.
Go to the beach for the day.
Go out to ice cream.
Shop Date Night Essentials
Date Night Ideas for Married Couples.
I hope these fun date night ideas for married couples inspire you to incorporate consistent date night's into your schedule.
Whether it's a special occasion or an ordinary weekday afternoon it's about quality time together and keeping things fresh.
Until next time, Happy dating!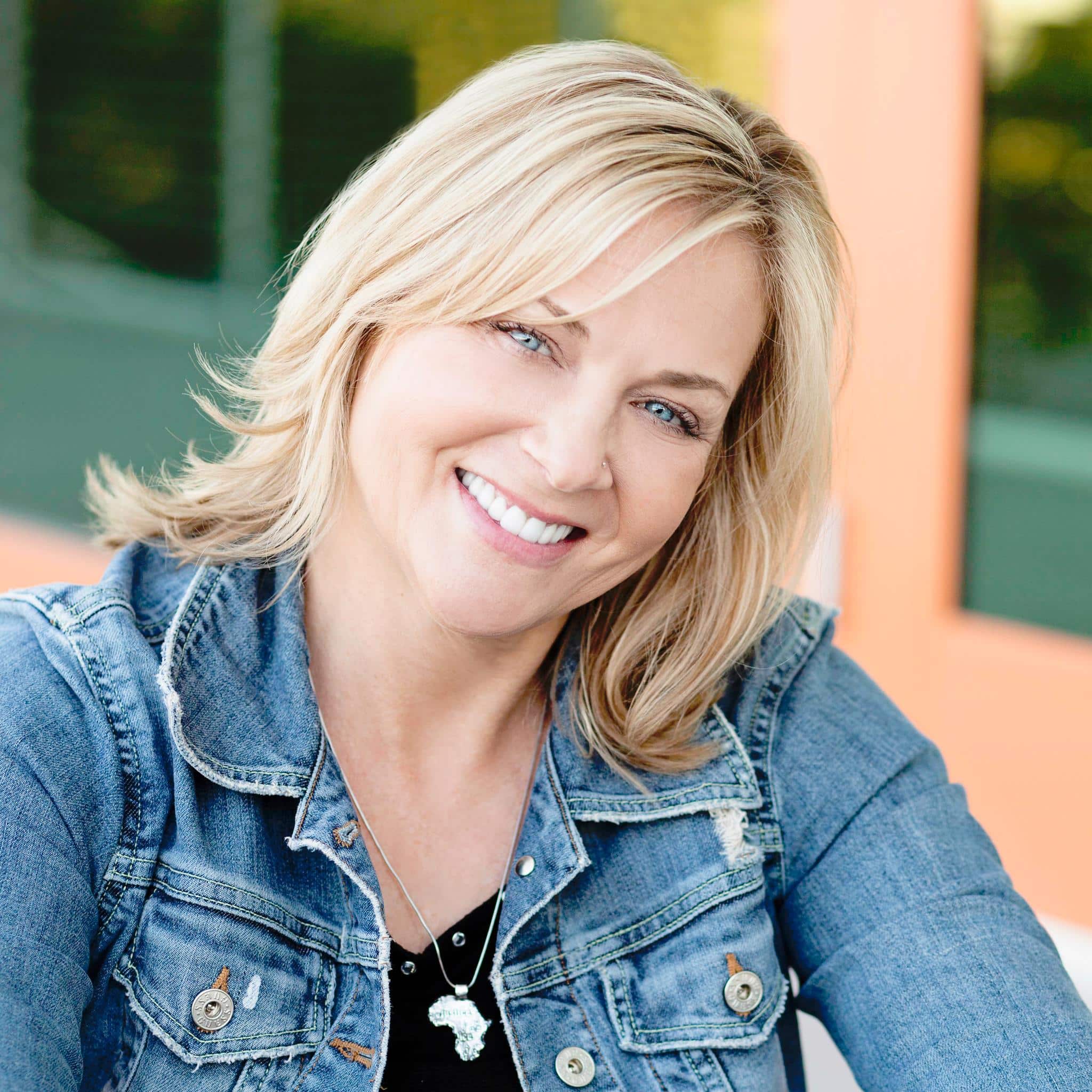 I've been keeping it real since 1963. 🙂

I'm a wifey, mama, grandma, full-time creative, domestic engineer, and self-care enthusiast.

When not typing away on my blog you'll find me spending quality time with the family, making a mess in the art room or kitchen, or getting my hands dirty out in the garden.
I'm always down to chat and I love collaborating with other creatives and brands alike! Feel free to reach out anytime!