Your Guide to the Best Gifts for Empty Nesters 2023
Entering life's empty nest phase can be exciting and bittersweet for parents.
With their children having flown the coop to pursue their dreams and adventures, empty nesters find themselves with newfound freedom and time to focus on themselves.
One way to show appreciation and support during this transitional period is by selecting thoughtful gifts catering to their needs and interests.
In this article, we will explore some of the best gift ideas for empty nesters in 2023, ranging from comfort and relaxation gifts to travel and adventure experiences and much more!
Let's get started.
This post may contain affiliate links. Read disclosure here
Choosing Gifts for Empty Nesters
Before diving into the best gift ideas, it's essential to consider a few factors that can help guide your selection process.
Tips for shopping for gifts for empty nesters:
Personal Interests and Hobbies
Consider the empty nesters' hobbies and interests.
Do they enjoy reading, painting, cooking, or gardening? Choosing a gift that aligns with their passions will show that you've considered selecting something they want.
Lifestyle Changes
Take into account the lifestyle changes that come with the empty nest phase.
With fewer responsibilities tied to parenting, empty nesters may be exploring new activities or pursuing long-held aspirations.
Consider gifts that support their new lifestyle and provide opportunities for personal growth.
Emotional Support and Self-Care
The empty nest phase can bring about mixed emotions for parents. Show your support and care by considering gifts that promote emotional well-being and self-care.
Practicality and Functionality
Empty nesters can highly appreciate practical gifts. Consider their day-to-day needs and choose gifts that enhance their comfort or make their lives easier.
Quality Time and Experiences
The empty nest phase often allows parents to focus on themselves and reconnect with their partners or friends.
Health and Wellness
Prioritizing health and wellness becomes increasingly important as individuals age.
The Best Gifts for Empty Nesters
Household Gadget Gifts for Empty Nesters
Who doesn't love a good household gadget?! Here's a quick list of practical and innovative household gift ideas that any empty nesters will love!
Consider gifting empty nesters a smart home assistant like Amazon Echo.
The Amazon Echo is like having a helpful companion at home who responds to your voice commands. You can ask it questions, play your favorite music, control your smart home devices, and even get updates on the latest news or weather—all without lifting a finger!
What makes the Echo a fantastic gift is its convenience and hands-free operation. It's like having a personal assistant ready to make your life easier and more enjoyable.
Give them the gift of extra time and make cleaning a breeze with a robotic vacuum cleaner.
These smart robots can autonomously clean floors, saving time and effort. Some models even offer features like scheduled cleanings and virtual boundary mapping.
We love ours! I can turn it on from my phone and tell where I want it cleaned!
Air Purifier
Help create a clean and fresh living environment by gifting empty nesters an air purifier.
Smart Thermostat
Help empty nesters save on energy bills and control their home's temperature with a smart thermostat.
We love our Google Nest. Smartphone apps allow convenient temperature adjustments, scheduling, and remote control.
Make cooking easier and more versatile for empty nesters by gifting them an Instant Pot or a multi-cooker.
I love my instant pot and can't recommend it enough! Saves so much time!
Smart Lighting System
Upgrade their home lighting with a smart lighting system. These systems offer features like remote control, customizable lighting schedules, and even voice control through smart home assistants.
Wireless Charging Station
Help empty nesters simplify and declutter their charging space by gifting them a wireless charging station.
If buying for Mom and Dad, consider buying his and hers charging stations for their bedside tables. They will love them!
Smart Security Camera
Enhance home security and peace of mind by gifting empty nesters with a smart security camera.
They've got features like motion detection, live video streaming, and smartphone notifications for added security and surveillance.
Smart Doorbell
Provide empty nesters with convenience and security by gifting them a smart doorbell. These devices allow for video monitoring, two-way communication, and smartphone alerts when someone is at the door.
Smart Plugs
Help empty nesters turn their regular household items into smart devices with smart plugs. These plugs can be controlled remotely, allowing for voice control or scheduling of devices like lamps, fans, or coffee makers.
Comfort and Relaxation Gifts
After years of juggling parenting responsibilities, empty nesters often seek comfort and relaxation.
Here are some gift ideas that can help create a cozy and tranquil atmosphere:
Cozy Blankets and Throws
Nothing says comfort like a soft and warm blanket or throw.
Consider gifting empty nesters with luxurious blankets made of plush materials like fleece, cashmere, or faux fur.
They can snuggle up and stay cozy during quiet evenings.
Aromatherapy Diffusers and Essential Oils
Help create a soothing ambiance in their home with an aromatherapy diffuser and a selection of essential oils. Lavender, chamomile, or eucalyptus scents can promote relaxation and create a calming atmosphere.
Massage Chair or Foot Massager
Pamper empty nesters with a massage chair or a foot massager. These comforting devices relieve stress and tension, offering a spa-like experience in the comfort of their home.
Warm Slippers or Cozy Socks
Keep their feet warm and snug with soft and cozy slippers or fluffy socks. Look for materials like plush fleece or knit for extra comfort and warmth.
Relaxing Bath Products
I know empty nest moms will love this gift idea for empty nesters! Consider bath bombs, bath oils, or bubble baths with calming scents.
Related article: The Perfect Gifts for Bath Lovers
Heated Blanket or Heated Mattress Pad
Provide ultimate comfort during colder months by gifting them a heated blanket or mattress pad.
Soft and Comfortable Loungewear
Upgrade their loungewear collection with soft and comfortable clothing pieces. Think cozy pajama sets, plush robes, or comfortable lounging pants.
Hot Beverage Set
Create a comforting experience with a hot beverage set. Gift empty nesters with a selection of their favorite teas, coffees, hot chocolates, and a stylish mug or teapot.
Soothing Sound Machine
Sound machines play calming sounds like ocean waves, rainforest sounds, or white noise, creating a tranquil, relaxing environment. What's better than that?
The Comforts of Coffee
If they are coffee lovers, why not create a custom coffee basket or purchase one ready to go.
Include a selection of delicious coffee beans, a top-notch grinder, a stylish coffee maker, sweet treats, and a reusable basket.
This thoughtful gift will fill their mornings with joy and a flavorful cup of coffee.
Entertainment Gifts For Empty Nesters
When it comes to entertainment gift for empty nesters, the goal is to provide them with enjoyable experiences and opportunities to indulge in their favorite hobbies.
Concert or Theater Tickets:
Surprise empty nesters with tickets to see their favorite band, musician, or a live theater performance. It's a fantastic way for them to enjoy a night out and immerse themselves in the magic of live entertainment.
Movie or Streaming Subscriptions
Consider gifting empty nesters with a subscription to a movie streaming service like Netflix, Hulu, or Amazon Prime Video. It's the gift that keeps on giving!
Board Games or Card Games
Encourage quality time and friendly competition by gifting empty nesters board games or card games. Choose games that suit their interests and preferences, whether classic board games, strategy games, or trivia games.
Puzzle Sets
Stimulate their minds and provide hours of entertainment with puzzle sets. Consider jigsaw puzzles, crossword puzzle books, or brain-teasing puzzle games. These activities can be both relaxing and mentally engaging.
Book Club Memberships
If they love to read, consider gifting them a membership to a book club. It's a wonderful way for them to connect with fellow book enthusiasts, explore new literary genres, and engage in stimulating discussions.
Virtual Reality (VR) Experiences
Whether it's exploring virtual travel destinations, playing VR games, or engaging in virtual art or music experiences, VR can provide a unique and exciting form of entertainment.
Tickets to Comedy Shows or Improv Nights
Treat your favorite empty nesters to a night of laughter by gifting them tickets to a comedy show or an improv performance. Laughter is a great way to unwind and enjoy a fun-filled evening.
Music Streaming Subscriptions or Music Lessons
For music enthusiasts, consider gifting them a subscription to a streaming service like Spotify, Amazon Music or Apple Music.
Subscription Boxes
Whether it's a wine-tasting box, a gourmet food box, a beauty box, or a hobby-themed box, these curated surprises can bring joy and entertainment throughout the year.
Travel and Adventure Gifts
Experiences are everything! And now that they've got more free time, they can do everything they've always wanted to do.
The goal is to inspire their exploration and provide opportunities for exciting experiences with travel and adventure gifts!
Weekend Getaway Packages
Treat them to a well-deserved escape with a pre-planned weekend getaway package to their favorite destination.
Whether it's a cozy cabin retreat, a beachside escape, or a city adventure, these packages offer relaxation, fun activities, and a chance to create new memories.
Travel Accessories
Consider durable luggage sets, packing cubes for efficient organization, comfortable neck pillows, or compact travel adapters.
Airline gift card
OMG! This is such a great idea! (if I do say so myself) 🙂
Giving my favorite empty nesters an airline gift card is an ideal gift! It's like giving them the gift of travel and adventure.
With the gift card, they can choose their destination, plan their schedule, and create lifelong memories. It's a ticket to exciting possibilities and the start of their next travel adventure.
Adventure Experiences
Provide empty nesters with thrilling experiences they'll never forget.
Think zip-lining, hot-air balloon rides, skydiving, or helicopter tours. These adventures will satisfy their sense of adventure and create lasting memories.
Travel or Destination Books
Help them plan their next adventure by gifting them a new book about travel or their favorite destination.
Whether it's destination-specific books, travel memoirs, or practical travel guides, these resources can inspire their wanderlust and provide valuable insights for future trips.
Adventure Photography Equipment
If the empty nesters enjoy capturing moments during their travels, consider gifting them adventure photography equipment.
Think a high-quality camera, a drone for stunning aerial shots, or accessories like tripods or camera bags.
Health and Wellness Gifts for Empty Nesters

When it comes to health and wellness gift ideas for empty nesters, the goal is to support their well-being and help them prioritize self-care. Here are some thoughtful suggestions:
Fitness Trackers or Smartwatches
Help empty nesters stay on top of their fitness goals by gifting them a fitness tracker or a smartwatch.
These devices can monitor steps, heart rate, sleep quality, and even provide guided workouts, keeping them motivated and accountable.
Gym Equipment
Gym equipment Is a meaningful investment in their well-being, empowering them to stay fit and active from the comfort of their home.
With versatile equipment like dumbbells, a weight bench, and accessories like resistance bands, they'll have everything they need for a personalized workout routine. It's a convenient and accessible solution promoting a healthy lifestyle.
Yoga or Meditation Classes: Encourage relaxation and mindfulness by gifting empty nesters with a membership or classes at a local yoga or meditation studio.
Wellness Retreats or Spa Days
Treat your favorite empty nester to a day of pampering and rejuvenation at a wellness retreat or a luxurious spa. They've earned it! Wouldn't you say?
Healthy Meal Subscription
a meal subscription service that delivers pre-portioned ingredients and healthy recipes right to their doorstep, is a perfect gift!
It will give them more free time to play while making it easier to eat healthy! It's a win-win!
Fitness Apparel or shoes
who doesn't love a new workout outfit? I feel more confident and motivated to go to the gym or yoga class when sporting a new outfit or shoes.
Meaningful Gifts for Empty Nesters
Sentimental and meaningful gifts are the best for empty nesters because they hold great emotional value and can be treasured for years.
Personalized Photo Albums
Collect and arrange cherished family photos in a personalized photo album. Include memorable moments from their children's childhood, family vacations, and milestones.
This is the perfect gift and a beautiful way to reminisce about the good times and celebrate their journey as parents.
Custom-Made Jewelry
Consider a piece of jewelry that holds sentimental value. Engrave their children's initials or birthstones on a necklace, bracelet, or ring. It's a constant reminder of their love and connection to their children.
Heartfelt Letter or Journal
Write a heartfelt letter expressing your love and gratitude for everything they've done as parents. Alternatively, gift them a blank journal where they can document their thoughts, memories, and reflections on their empty nest journey.
Family Recipe Book
Compile a collection of cherished family recipes and create a personalized recipe book. Include can include recipes passed down through generations and add special notes or stories alongside each recipe.
It's a meaningful way to celebrate family traditions and the joy of cooking together.
Customized Artwork
Commission a local artist to create a custom piece of wall art that represents their family or symbolizes the empty nest phase. It could be a portrait, a landscape, or a meaningful symbol.
The artwork will serve as a beautiful reminder of their family bond.
Memory Quilt or Blanket
Memory quilts can bring comfort and nostalgia, becoming a cherished keepsakes for generations.
Gather old clothing items, such as baby clothes or favorite t-shirts, and have them transformed into a memory quilt or blanket.
Digital Frame
This is one of my favorite empty nest gift ideas! We gifted our parents with a digital frame and they absoluty love it! It's another gift that keeps on giving!
Load a digital photo frame with a slideshow of memorable family photos.
This ever-changing display will warm their hearts and bring a constant reminder of the beautiful moments they've shared as a family.
Makes a great gift for Mother's Day or Father's Day gift!
Family Tree Artwork
This great gift idea showcases their children, grandchildren, and future generations.
Include photographs or illustrations of each family member and display them in a beautiful frame. It visually represents their legacy and the bonds that hold them together.
Video Montage
Compile video clips and photos of their children growing up, family vacations, and special occasions.
Edit them into a heartwarming video montage accompanied by their favorite songs. It's a beautiful tribute to their journey as parents.
Selfcare Gifts for Empty Nesters
self-care gifts for empty nesters promote their well-being and encourage them to prioritize themselves during this phase of life.
Choose items that cater to their individual preferences and help them create a self-care routine that brings them joy, relaxation, and personal fulfillment.
Spa or Wellness Gift Certificates
Treat empty nesters to a day of pampering and relaxation with a spa or wellness gift certificate. They can enjoy services like massages, facials, or spa treatments, allowing them to unwind and rejuvenate.
Aromatherapy Sets
Help create a soothing and calming atmosphere at home with aromatherapy sets. Consider essential oil diffusers, scented candles, or a collection of high-quality essential oils that promote relaxation and enhance their well-being.
Yoga or Meditation Accessories
Support their mindfulness and relaxation practices by gifting them yoga or meditation accessories. It could be a comfortable yoga mat, a meditation cushion, or a guided meditation app subscription to help them find inner peace and tranquility.
Journaling Sets
Encourage self-reflection and introspection by gifting empty nesters journaling sets. Consider beautiful journals, pens, and prompts to inspire their writing and provide a space for self-expression and personal growth.
Bath and Body Care Kits
Create a luxurious bathing experience with bath and body care kits. Choose high-quality bath products like bath bombs, bath oils, or luxurious body lotions to indulge their senses and promote relaxation.
Related Article: The Best Gifts for Bath Lovers
Self-Care Books
Provide inspiration and guidance for self-care practices with self-care books. Look for titles that offer practical tips, techniques, and insights to help empty nesters prioritize their well-being and navigate this new phase of life.
Comfortable Loungewear or Pajamas
Help them relax in style and comfort by gifting them with cozy and comfortable loungewear or pajama sets.
Look for soft fabrics and relaxed styles that allow for ultimate relaxation and leisure.
Soothing Tea Sets
Create a soothing tea-drinking experience with a collection of high-quality teas and a stylish teapot or tea infuser.
Mind-Body Wellness Classes
Gift empty nesters with memberships or class packages for mind-body wellness activities like yoga, Pilates, tai chi, or dance.
FAQs: The Best Gifts for Empty Nesters
Q: What are some sentimental gift ideas for empty nesters?
Sentimental gift ideas for empty nesters could include personalized photo albums, custom-made jewelry, or a heartfelt letter expressing your love and appreciation.
Q: Can you suggest budget-friendly gift options for empty nesters?
Certainly! Budget-friendly gift options for empty nesters include homemade baked goods, a potted plant, a subscription to their favorite magazine, or a DIY spa kit.
Q: Are there any personalized gift ideas for empty nesters?
Yes, there are plenty of personalized gift options for empty nesters. Consider customized photo frames, monogrammed towels, or a personalized piece of artwork.
Q: How can I support empty nesters emotionally?
Emotional support is crucial for empty nesters. Offer your time and companionship, engage in meaningful conversations, or organize family gatherings to create a sense of connection and support.
Q: What are some unique gift ideas for empty nesters?
Unique gift ideas for empty nesters include a cooking class, a hot air balloon ride, a spa retreat, a photography workshop, or a subscription to an online learning platform to explore new interests.
Conclusion: The Best Gifts for Empty Nesters
In conclusion, the empty nest phase marks a significant transition in parents' lives children fly out of the nest.
It can be a time of mixed emotions, ranging from loss and sadness to newfound freedom and opportunities for personal growth.
And a perfect time to celebrate!
As they embark on this new chapter, help them celebrate their journey with gifts that bring joy, comfort, and self-discovery beyond the nest!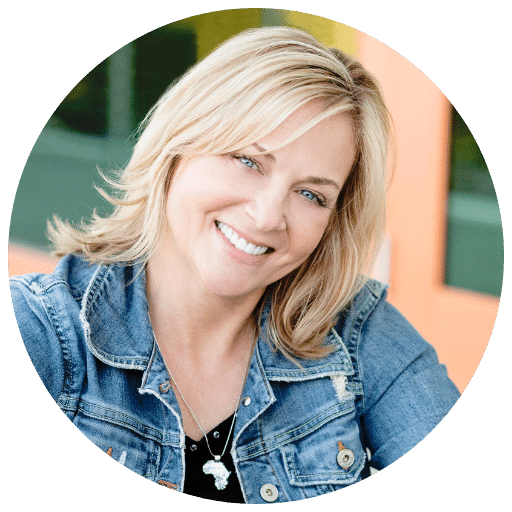 I've been keeping it real since 1963. 🙂

I'm a child of God, a wifey, mama, grandma, full-time creative, domestic engineer, and self-care enthusiast.
I am obsessed with all things makeup and skincare and love getting my hands dirty out in the garden, my art room, or in the kitchen with my hubby whipping up something yummy for the fam.

I'm always down to chat and love collaborating with other creatives and brands alike!
Feel free to reach out anytime!