Want a Green Thumb?! The Best Plant Care Apps 2023
Want a green thumb? There's an app for that! In this guide: The best plant care apps– I will help you identify the best plant care app for your needs.

Sound good?! Let's go-
This post may contain affiliate links. Read disclosure here
My Quest for the Best Plant Care App
When I first searched for the best plant care apps available, I couldn't believe how many plant care apps there are! It is mind-boggling!

It's like going to a restaurant with too many menu choices. It's so hard to decide!
My wish list for the best plant care app:
Plant identification: I want to identify plants at home and on the go within seconds with just a. quick snap.

Schedules and Reminders: I want notifications when it's time to water, fertilize, and repot.

Diagnostic tool: I would love to get a diagnosis for a sick plant and instructions on the disease, what caused it, how to treat it, and how to prevent it.

A light meter: I would love a light meter, but I don't need one.

Free or reasonably priced: Money doesn't grow on trees, for crying out loud!

An easy interface– Apps should be easy, right?!
The Best Plant Care Apps + Reviews
Plant snap Identify plants, flowers, cacti, succulents, and mushrooms in seconds with the click of a button on your mobile device.
How The PlantSnap App Works
To identify a plant, you need to snap a photo of it, and the app will tell you what it is in seconds!

PlantSnap can currently recognize 90% of all known species of plants and trees, which covers most of the species you will encounter in every country on Earth.
Identify 90% of all known species of plants and trees—600,000+ plants in our searchable database.

Learn how to grow and care for your plants.

PlantSnappers Community: Connect with more than 50 million nature lovers in over 200 countries! Share photos and favorite discoveries with your plant-loving friends all over the world!
PlantSnap App Review:
Overall, I like the PlantSnap App, but it's not my favorite plant care app.

It doesn't have all the features I'm looking for and goes very heavy on the plant community, which I'm not into. Just me.

PlantSnap App Review points:
There is a free PlantSnap App and a separate Premium PlantSnap App
The Premium PlantSnap App is only $2.99 per month!
The app doesn't have everything I want or what I don't need.
This app is designed with community and learning in mind
Download the PlantSnap Premium App: iPhone | Android
Download the FREE PlantSnap App: iPhone | Android
Cost: PlantSnap Premium App is $34.99 per year or $2.99 per Month for iPhone
and $19.99 per year for Android
PictureThis: Plant Identification App + Plant Care
PictureThis claims to identify over 1,000,000+ plants every day with 98% accuracy. That's pretty crazy if you ask me!
PictureThis is easy to use.

Take a quick photo, and the PictureThis app completes the plant identification within seconds.
Key Features:
An AI-driven plant identification system instantly identifies plants, flowers, and trees.

Diagnose plant problems automatically and get treatment suggestions

Get advice from plant experts in the community.

Helpful Plant guides to help you choose and grow beautiful, healthy plants

You can keep notes, get reminders, and record the growth of your plants, trees, and flowers within the app.
PictureThis App Review
The Picturethis App is another great plant care app worth a look-see.
The PictureThis App Review:
This app is great!
Using this app, I diagnosed leaf rot in one of my houseplants and treated it!
There are a ton of features using the free version of this app.
I highly recommend this app! I love it!
Cost:
The PictureThis App costs $29.99/year with a 7-day free trial.
Download the PicticeThis Plant Care App:
Planta Plant Care App: iPhone | Android
Related article: How to propagate houseplants
Planta: Plant care + Plant Identifier App + Lots More!
The Planta app is a tremendous all-around plant app. I like this plant care app a lot!

Planta has a plant care schedule, reminders for your plants, recommendations, step-by-step guides, identification, a light meter, and more!
Key Features of the Planta plant care app
Smart Care reminders– Get notified when it's time to water, fertilize, mist, clean and repot your houseplants.

Plant Identification– You can take a picture of your plant and get an ID instantly. With Plantas plant scanner, you can scan all your house plants to find the plant's name and how to care for them.

Light meter- Learn which plants are suitable in your home based on the different light conditions of your rooms.

Step-by-step guides– Easy, step by step care-instructions on how to care for your plant babies

Plant recommendations – Based on your skill. Let Planta know how skilled and committed you are to plant care to get suggestions based on you.
Planta App Review: What I like best about Planta
Planta is another well-designed Plant care app, and at just $3 a month, you can't go wrong!
I love the plant identifier, care schedules, and reminders.
Planta Cost:
Subscribe to Planta Premium for features such as Recommendations, Dr. Planta, Plant Identification, Plant care, Plant journal, and Guides:
1 month: $3.00 | 1 year: $35.99
Download the Planta Plant Care App:
Planta Plant Care App: iPhone | Android
Related: How to get rid of fungus gnats forever!
Vera by Bloomscape is a plant care app that helps you and your plants thrive!

Vera has some excellent features to help care for plants, track plants' progress, and learn new green thumb skills.
Create a Schedule- Easily set up watering reminders and fertilizing follow-ups for every plant. Then, track your plants' progress as you go and become the best plant parent.
Track Your Plants- View your plant collection in one place, and create profiles for each plant, with their name, adoption date, and photos you take.
Learn New Skills– The Vera library has all your plant care tips and tricks.
The Best Free Plant Care App!: Vera Plant Care App Review
I like this plant care app a lot!

My favorite thing about this app is the schedule reminders and the learning articles.

This is a great plant care app for beginners! The best thing about it is that it's FREE!
Vera App Cost:
It's Free!
Download the Vera by Bloomscape:
Planta Plant Care App: iphone | Android
Related article: The Best Humidifiers for Indoor Plants
Blossom Plant Care Guide
The Blossom plant care guide helps you confidently grow and care for your plants with the support and inspiration you need.
Key Features of Blossom Plant Care App:
Plant Care Information– Get your plant care questions answered! Learn more about your plants and find detailed plant care information on watering, propagating, pruning, fertilizing, light requirements, temperature, and more.
Plant care reminders– Set up plant care reminders and get notified when it's time to water, fertilize or repot your plant. You can even create custom reminders if your plant has special requests.
Plant Identification– Identify over 12,000 plants, flowers, succulents, and trees.
Plant disease ID– Snap a photo to determine a diagnosis. If your plant is healthy, Blossom will eliminate potential causes of illness and tell you.

If it needs TLC, Blossom will tell you that and how to care for it, too. In addition, you'll get detailed info on the disease, what caused it, how to treat it, and how to prevent it.
Water Calculator-Get customized watering recommendations based on your plant type and pot size.
Blossom plant care app Review
The Blossom app is quickly becoming my newest favorite. I love the interface! It's beautifully designed and easy to navigate, a huge plus!

I love the customizable reminders and the diagnostic tool.

I recommend trying the 3-day trial to see if Blossom is the right app.

Blossom standard Subscription:3-day free trial.
1-year Subscription is $29.99
Download the Blossom Plant Care App:
Planta Plant Care App: iphone | Android
The Best Plant Care Apps I've Found in 2023
Ok! There you have it! The best plant care apps for 2023!

Using a plant app is a great way to give your green thumb that little boost it needs!

So tell me, after browsing through all the best plant apps available today, which app will you try? Let me know in the comments below.
Thank you so much for spending your precious time here on xochristine.com.

I hope to see you again soon.
Until next time,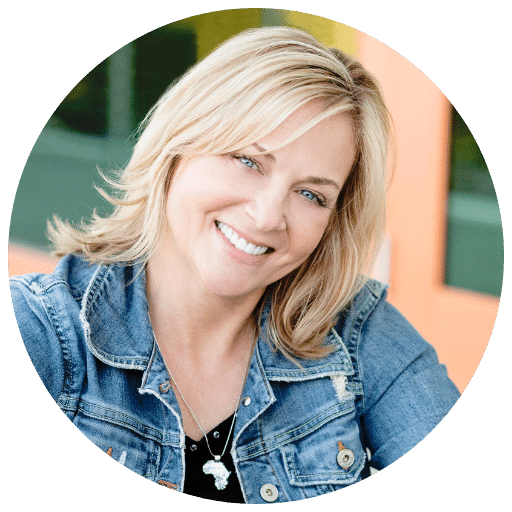 I've been keeping it real since 1963. 🙂

I'm a child of God, a wifey, mama, grandma, full-time creative, domestic engineer, and self-care enthusiast.
I am obsessed with all things makeup and skincare and love getting my hands dirty out in the garden, my art room, or in the kitchen with my hubby whipping up something yummy for the fam.

I'm always down to chat and love collaborating with other creatives and brands alike!
Feel free to reach out anytime!